Nigerian Government Legalizes Bitcoin and Other Cryptocurrencies - ATZCrypto
Home\Bitcoin\Nigerian Government Legalizes Bitcoin and Other Cryptocurrencies Nigeria approves legislation legalizing the...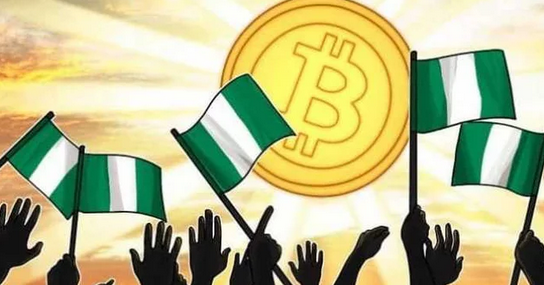 Nigeria approves legislation legalizing the use of bitcoin and other cryptocurrencies.
The slated law comes as Nigeria's eNaira has only obtained a 0.5% adoption rate.
Nigeria Legalizing Cryptocurrencies
A local Nigerian newspaper, Babangida Ibrahim, head of Nigeria's House of Representatives Committee on Capital Markets and Institutions, indicated that the government is planning to introduce legislation that will make the use of Bitcoin and cryptocurrencies legal in the region.
While Bitcoin (BTC) has reached its lowest point in the last two years, many entities worldwide have always considered it a hedge against inflation. However, Africa has been a strong continent in terms of Bitcoin usage. According to local media sources, Nigeria, a country in West Africa, may soon enact legislation legalizing the use of the world's largest cryptocurrency in the region.
This is a significant step forward for an African economy and may serve as a model for other regional authorities.
According to the report, if the Investments and Securities Act 2007 (Amendment) Bill pass into law, the Securities and Exchange Commission will be able to "recognize bitcoin and other digital monies as capital for investment."
Ibrahim emphasized the importance of Nigeria staying current on capital market trends and developments:
"As I stated previously during the second reading, Nigeria requires an efficient and thriving capital market. We must remain current with global trends to do so."
According to the source, the bill would legalize Bitcoin and other cryptocurrencies and specify the regulatory functions of Nigeria's Securities Exchange Commission and the Central Bank of Nigeria (SEC) in digital currency problems.
This rule comes when Nigerians have not shown much interest in the country's digital currency (CBDC), the eNaira. It barely had a 0.5% adoption rate 12 months after its October 2022 launch.
Earlier in its history, the Nigerian government failed to take action against crypto activities. However, adoption increased once the restriction was lifted in February 2021.
Nigerian Crypto Users Left in Disbelief Over CBN Ban in February
Nigeria essentially outlawed the use of bitcoin in February 2021 with a letter barring authorized financial businesses from "dealing" with cryptocurrencies. In the same year, Bitcoin Magazine stated that Nigeria had surpassed the United States with the highest amount of peer-to-peer trade. Chain analysis reports indicated that Nigeria had substantially accelerated bitcoin adoption.
The newspaper story highlighted how Ibrahim referred to Nigeria being behind in regulating the business, adding, "As I said earlier during the second reading, we need an effective and thriving capital market in Nigeria. To accomplish so, we must remain current with worldwide practices."
If the new rule addresses the country's expanding bitcoin usage, it might be a significant accelerator for Africa's most populous country.
Despite the present ban, Bitcoin has had a significant presence in the country, including establishing a Bitcoin town, Nigerian Bitcoiners engaged in many forms of development, humanitarian activity from Bitcoin companies, and mining being an active industry there.
Nigerians Turned to P2P Exchanges for Their Cryptocurrency Transactions
Nigerians are increasingly trading on P2P sites such as Remita no. On P2P sites, you buy BTC with Naira from another person rather than from the exchange. The P2P exchange is just a marketplace that connects buyers and sellers.
So, in P2P platforms, the buyer transfers the value of bitcoin or whatever altcoin they wish to purchase directly to the seller's bank account, just as in a regular inter-bank transaction, and the seller delivers the crypto to the buyer's wallet via the exchange.
There is no requirement for a financial institution to handle the transaction. When you transfer money straight from one account to another, it is nearly impossible for banks to determine the marketing objective because they could use it for anything. As a result, P2P trades are complicated for regulatory organizations to track, and it will take a lot of work to find and close such accounts.
About The Author
---