Ethereum e Polygon trascinano il mercato crypto
ETH +24% negli ultimi sette giorni, e MATIC addirittura +55%, mentre BTC fa solo +6% The post Ethereum e Polygon trascinano il mercato crypto appeared first on The Cryptonomist.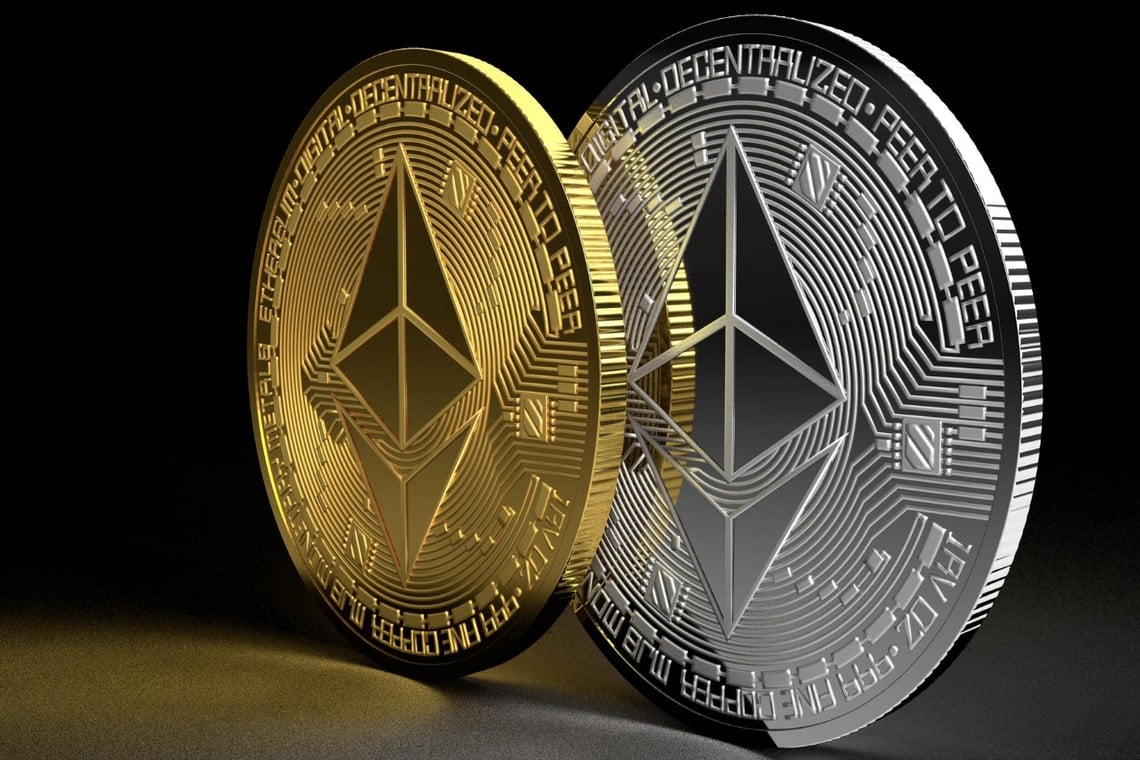 Nelle ultime 24 ore il prezzo di ETH (Ethereum) è cresciuto di quasi il 7%. In questo momento è a +24% rispetto ad una settimana fa.
Per MATIC (Polygon) il risultato è ancora più clamoroso: +14% nelle ultime 24 ore, e addirittura +55% nell'ultima settimana.
Il prezzo di Bitcoin, invece, è aumentato solo del 3% nelle ultime 24 ore, e del 6% nell'ultima settimana.
Complessivamente, la capitalizzazione di mercato delle criptovalute è tornata sopra i mille miliardi di dollari, mentre mercoledì scorso era scesa sotto i 900 miliardi.
In questo momento è Ethereum a trascinare verso l'alto il mercato crypto, con Polygon che sta facendo segnare gli incrementi maggiori tra le prime cento criptovalute per capitalizzazione di mercato.
È possibile che le notizie riguardanti l'ipotesi di effettuare poco dopo la metà di settembre il Merge tra la nuova Beacon Chain basata su PoS, e la vecchia blockchain di Ethereum basata su PoW, stiano generando un po' di ottimismo proprio su Ethereum, e su quello che è in assoluto uno dei suoi principali second layer (Polygon).
È molto interessante anche esaminare le variazioni recenti del rapporto tra la capitalizzazione di mercato di BTC e quella di ETH.
Prima dell'implosione dell'ecosistema Terra questo rapporto era sceso vicino a quota 2, ma quando sono iniziati i problemi è risalito fino a superare quota 3 il 18 giugno. Infatti spesso quando c'è panico sui mercati crypto gli investitori si rifugiano in BTC, abbandonando le altcoin.
A partire dal 13 luglio però il trend si è nuovamente invertito, tanto che nel giro di soli sei giorni il rapporto è sceso sotto quota 2,4. Quest'ultimo trend di discesa non si deve però affatto ad una perdita di valore di BTC, ma ad un maggior incremento di valore da parte di ETH.
In un momento in cui non sembra esserci più vero e proprio panico sui mercati crypto, la prospettiva del Merge a settembre sta temporaneamente generando ottimismo su Ethereum.
Questa dinamica emerge soprattutto analizzando il Relative Strength Index (RSI) di ETH. Dall'11 al 22 giugno era rimasto costantemente in territorio ipervenduto, per dodici giorni di fila.
Dal 23 giugno era risalito prima sopra quota 20, e dal 15 luglio addirittura sopra quota 50. Ieri è salito anche sopra quota 64, ovvero non molto distante da quota 70 oltre cui entrerebbe in territorio ipercomprato.
A questo punto viene però da chiedersi se l'ottimismo che si sta diffondendo su Ethereum non sia eccessivo. Visto che il prezzo per ora si è limitato a tornare sopra i 1.400$, ovvero il valore che aveva prima del crollo di metà giugno, non sembra si possa già parlare di eccesso di ottimismo. Inoltre le notizie riguardanti l'ipotesi del Merge a settembre sembrano affidabili, quindi un po' di ottimismo in questa fase resta giustificato.
Va però ricordato ad esempio che l'anno scorso i crolli estivi del mercato crypto furono tre, uno a maggio, uno a giugno ed uno a luglio. Quest'anno per ora, escludendo il calo fisiologico dei primi mesi dell'anno, sono stati solo due, uno a maggio ed uno a giugno.
---