Cardano: SpaceBudz NFT vendido por US $ 1 milhão
A primeira venda NFT de $ 1 milhão ocorreu na blockchain Cardano via contrato inteligente: SpaceBud # 9936 foi comprado por 510.000 ADA na plataforma Spacebudz.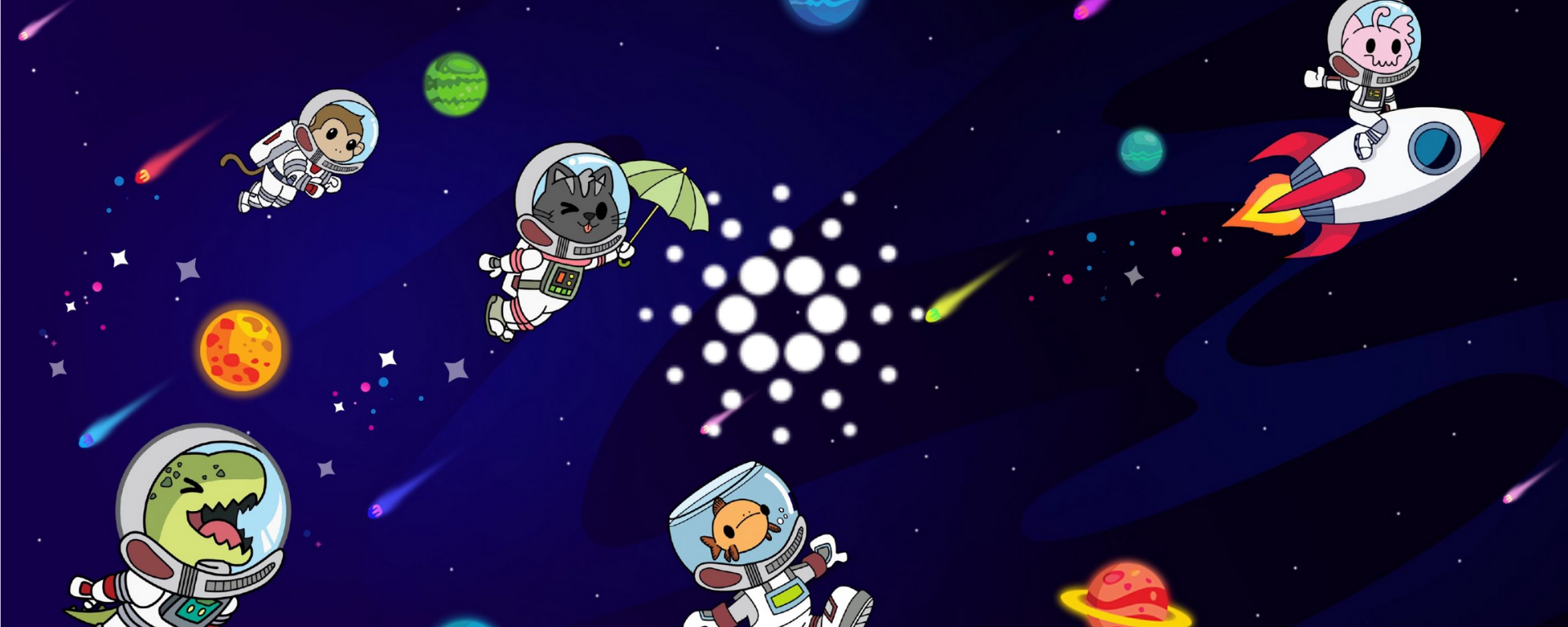 SOLD – SpaceBud #9936 was bought for 510000 $ADA https://t.co/E3605AnMs0 #spacebudzsold pic.twitter.com/W6Jml5mbHt
— SpaceBudzBot (@spacebudzbot) October 12, 2021
SpaceBudz: a primeira coleção de 10 mil NFTs no Cardano
Esses 10.000 astronautas estavam entre os primeiros NFTs criados no blockchain Cardano após a ativação do hard fork Mary, que adicionou a funcionalidade de tokens nativos. É importante notar que, ao contrário dos tokens no Ethereum, a criação de NFTs no Cardano não requer um contrato inteligente, tornando o processo menos caro e complicado.
O projeto SpaceBudz foi fundado por Alessandro, operador do Berry Pool e criador do Nami Wallet, e Zieg , um entusiasta do NFT que ganhou seu primeiro CryptoPunk em 2017!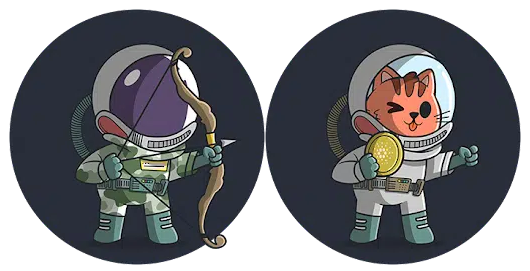 O crescimento do ecossistema NFT na Cardano é incrível. Esses SpaceBudzes, por exemplo, foram vendidos por um preço médio de 50 ADAs em março de 2021 e agora estão sendo vendidos a preços incríveis, com o preço baixo atual de mais de 5.000 ADAs .
Outra venda astronômica foi a do SpaceBud # 3506, que rendeu menol.eth 400.000 ADA, equivalente a $ 852.000 no momento da transação:
I minted this bull SpaceBud for 50 ADA a few months back. Today I sold it for $852k. Huge thanks and props to the buyer @BlackAppleArt . This is just the beginning for SpaceBudz. #CNFTs https://t.co/GxZn98KMRe
— menol.eth (@ape9609) October 12, 2021
Eu criei este touro SpaceBud por 50 ADA alguns meses atrás. Hoje vendi por $ 852k. Muito obrigado e adereços ao comprador @BlackAppleArt. Este é apenas o começo para o SpaceBudz.#CNFTs
Outras coleções NFT no Cardano
Os SpaceBudz são apenas a ponta do iceberg. O portal Cryptonomist, escreveu sobre o CardanoKidz, , também um dos primeiros NFTs no blockchain do Cardano .
Muitas outras coleções se seguiram, incluindo CryptoKnitties e Clay Nation: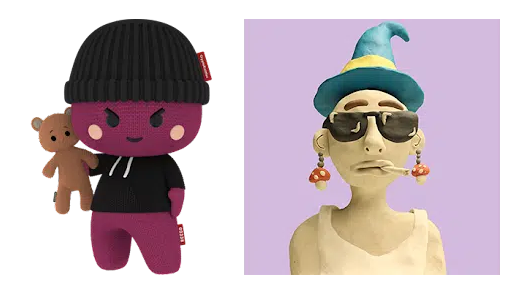 Ambas as coleções têm algo especial sobre elas. Os CryptoKnitties, por exemplo, estão ganhando vida em um jogo :
Ludotoken: #NFT Gamification on #Cardano Will Be Huge! 🚀
If you're into #NFTGaming, this one is worth a watch! We even got to see a live demo! 👀 #Crypto $ADAhttps://t.co/ZcY9wzB1SU pic.twitter.com/MUulCBKzmF
— Kaizen Crypto (@KaizenCrypto) October 8, 2021
Ludotoken:#NFT Gamificação ativada #Cardano Será Enorme!🚀
Se você gosta #NFTGaming , este vale a pena assistir! Nós até pudemos ver uma demonstração ao vivo!👀#Crypto$ADA
Enquanto os NFTs do Clay Nation têm a singularidade de ter seus +/- 100 golpes de argila feitos à mão e depois montados por um algoritmo que cria personagens únicos. Ao aumentar o zoom sobre eles, você pode até ver as pegadas do criador.
Os preços mínimos CryptoKnitties e Clay Nation de CNFT.io no momento em que este artigo foi escrito são respectivamente 70 ADA e 1750 ADA .
Arte NFT gerada por AI
Frequentemente falamos sobre IA e robôs substituindo nossos trabalhos mundanos e repetitivos. Mas e a arte? A inteligência artificial pode ser criativa?
Aqui estão alguns NFTs que foram gerados por AI . Claro, ainda há um elemento de humanidade neles, uma vez que os criadores têm algum grau de influência na escolha de certos parâmetros, mas a maior parte do trabalho é feito por algoritmos .
Os projetos são chamados de EntheosAI e VisionAI :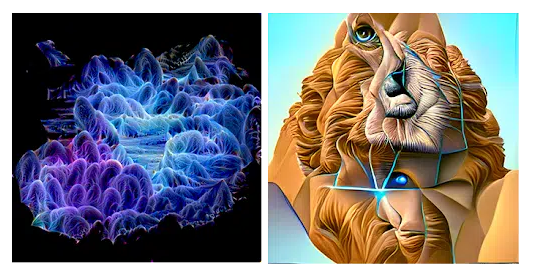 Os preços mínimos EntheosAI e Deep Vision da CNFT.io no momento em que este artigo foi escrito são, respectivamente, 15 ADA e 30 ADA .
Fonte: Cryptonomist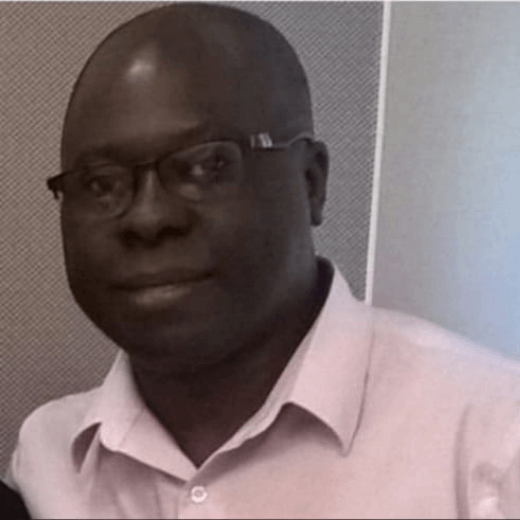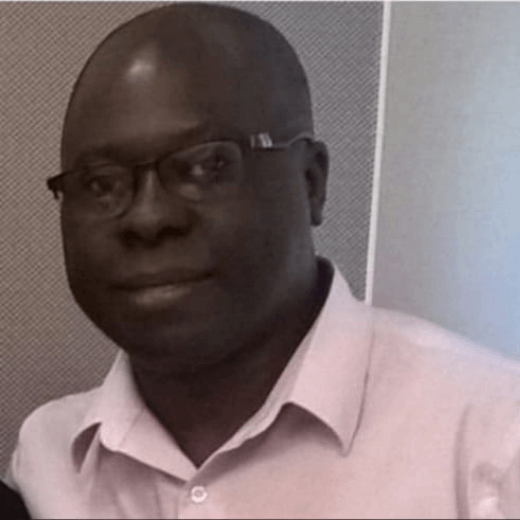 O autor: Washington Leite
Formado em Administração de Empresas, sou entusiasta da tecnologia e fascinado pelo mundo das criptomoedas, me aventuro no mundo do trade, sendo um eterno aluno. Bitcoin: The money of the future
---