Cardano (ADA) Price Prediction: Will It Embark On A Bullish Trend
Join Our Telegram channel to stay up to date on breaking news coverageCardano (ADA) is one of the most volatile cryptocurrencies in the market. The asset had recorded several bullish trades amid persistent...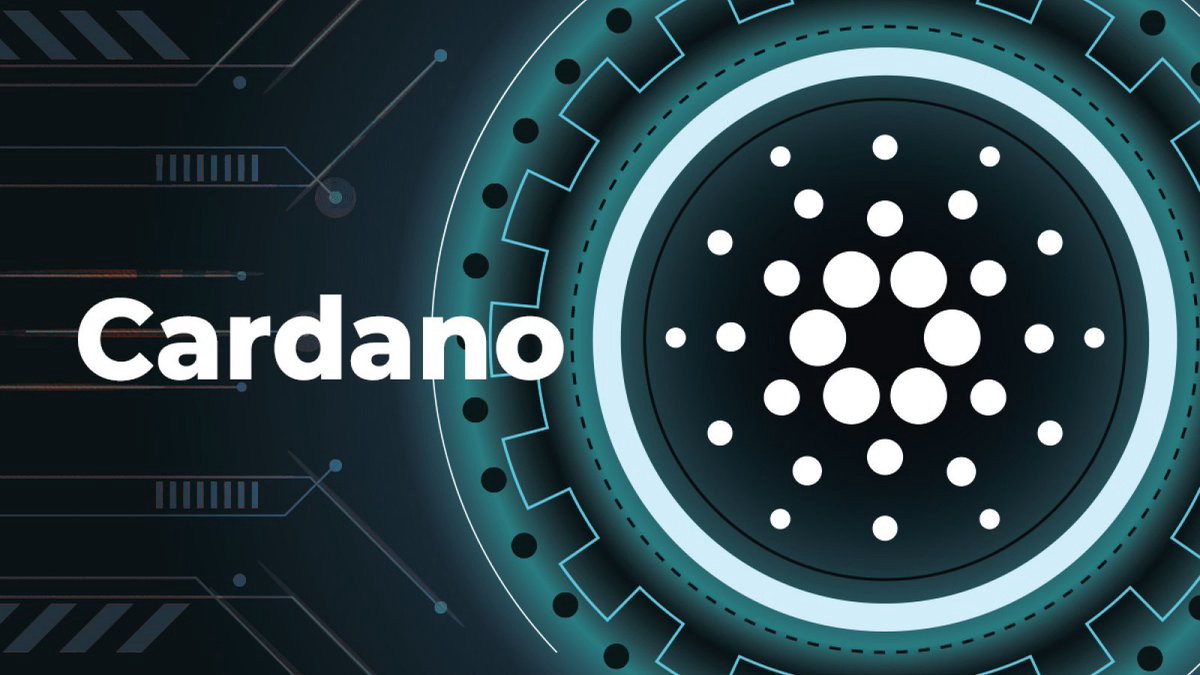 Cardano (ADA) is one of the most volatile cryptocurrencies in the market. The asset had recorded several bullish trades amid persistent fluctuations in the past months. However, it's currently projecting a long-term bearish market in the industry.
Furthermore, the support levels of the asset give a clear picture of potential fluctuations that could hit ADA in the nearest days.
Today, May 6, 2023, ADA has dropped to $0.0384, representing a 0.77% price decline at the time of writing.
Notwithstanding, crypto experts and investors foresee a promising price outlook for ADA as more developments like the Hydra Head deployment emerges in the ecosystem.
ADA's price performance in January was dramatic. The asset began at $0.02464 on January 1, 2023, after which it took a bullish run to $0.02787 on January 7. On January 15, ADA traded at $0.3526 before spiking to $0.03801 in 12 days (January 27). On January 30, 2023, the asset touched $0.3967 but dropped to $0.3725 on January 31.
Also, in February, ADA enjoyed several price gains amid persistent fluctuations, causing it to linger between $0.3 and $0.4. Cardano recorded $0.3909 on February 1 and $0.4042 on February 4. It increased to $0.4181 on February 16 and dropped to $0.3649 at the end of the month (February 28).
Cardano fluctuated more in March and traded between $0.31 and $0.37. It started at $0.3525 on March 1, dropped to $0.3444 on March 15, and returned to $0.3505 on March 18. At the end of the month, ADA traded at $0.3765 (March 31).
Cardano saw more price increases in April, although it also traded between $0.3 and $0.4. On April 1, it was at $0.3989; on April 12, it reached $0.4015. By April 22, ADA was at $0.383; at the end of the month, it reached $0.4028 (April 30).
Since May began, ADA has already lost some of its gains in the last month. Today, May 6, 2023, Cardano (ADA) trades at $0.3817, a 1.74% price decline at the time of writing. Even so, it's likely to spike in no time following the recent deployment in the Cardano ecosystem.
ADA Price Analysis With Technical Indicators
Cardano (ADA) is currently bearish, having only 5 bullish and 25 bearish signals on its technical indicators.
ADA is trading below its 50-Day Simple Moving Average (SMA), representing a short-term bearish trend of the asset.
The Relative Strength Index (RSI) is at 42.13, a neutral market position. However, its downward movement indicates that ADA will likely fall into the oversold region (below 30) as the bears mount more pressure on its price.
The asset's Moving Average Convergence/Divergence (MACD) is below the signal line. Furthermore, the negative MACD value and the bold red bar on the histogram indicate a prevalent bearish movement for ADA.
Nevertheless, ADA is still trading above its 200-Day SMA, which means it's prone to some recoveries in the long term.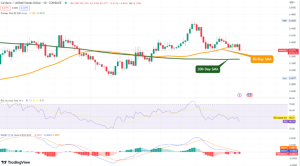 Cardano has a strong support level at $0.3127 and resistance levels at $0.3928, $0.4247, and $0.5401. ADA trades far from its support level, which means, it's prone to fluctuations.
Meanwhile, the asset trades a few PiPs from its $0.3928 resistance level. Thus, there are possibilities that ADA may gain in the short term.
Note that crypto projects record high price volatility and can differ from predicted price actions. Proper risk management techniques and technical analysis must be in place before investments.
Experts' Price Prediction for ADA
Many crypto enthusiasts predict short- and long-term bullish markets for ADA based on several indicators and analyses. Notwithstanding, here are experts' price predictions for ADA for 2023 and beyond.
BitNation Price Prediction for ADA 2023 to 2030
BitNation predicts Cardano (ADA) to reach a maximum of $0.6811 by the end of 2023, with a minimum and average price of $0.4540 and $0.5672, respectively.
From 2024 to 2030, ADA will record the maximum prices; $1.06, $1.44, $1.82, $2.19, $2.57, $2.95, and $3.33, respectively. In those years, ADA will record the following minimum prices; $0.8325, $1.21, $1.59, $1.97, $2.35, $2.72, and $3.10.
Its average prices will also reach $0.9460, $1.32, $1.70, $2.08, $2.46, $2.84, and $3.22.
CryptoNewZ Price Prediction for ADA 2023 to 2030
According to CryptoNewZ, ADA is expected to end 2023 at a minimum of $0.36 and a maximum of $0.88.
By 2025, the asset will trade between $0.99 and $1.43. By the end of the year, it would reach at least $1.43.
In 2030, ADA is expected to skyrocket to $4.94; if fluctuations occur, its minimum price will be around $3.43.
Factors Affecting the Price of ADA
Cryptocurrencies are subject to macroeconomic factors, ecosystem developments, market sentiments, etc. As such, here are factors that could impact ADA's price.
Since cryptocurrencies are volatile, many regulatory authorities are working towards reducing the risks of huge losses and fraud.
Thus, any crypto project that doesn't meet several requirements will likely fail. This will scare the general crypto market and make investors reluctant to trade.
New upgrades or deployment in the Cardano ecosystem, like the Hydra Head deployment, can affect its price. If the community finds it beneficial, there will be more BUY trades. Otherwise, the price could drop.
ADA Alternatives
While Cardano struggles with its price, several alternatives will reward early investors.
AiDoge (AI)
AiDoge is a groundbreaking crypto project with Shiba Inu's theme. It's a web3-based platform that allows users to create unique memes using credits and text prompts. The platform's user interface is beginner-friendly, bringing users a whole new meme-creation experience.
Users can create and share memes on the platform on their walls, enabling other community members to view and vote for the best memes. In return, AiDoge rewards meme creators and vote participants with its native tokens, $AI, at the end of every month.
The AiDoge tokens presales are live with over $2 million raised and 16 presale stages left. 1 $AI sells at $0.0000272 (stage 4) and will increase to $0.0000276 soon. At the end of the presales, it will list at $0.0000336 and spike after hitting several exchanges.
DeeLance (DLANCE)
DeeLance is a blockchain-based recruitment and freelancing platform. In other words, it's a decentralized platform that aims at revolutionizing how employers and freelancers connect. All activities on this platform are powered by its native token, DLANCE, ensuring transparency, security, ownership, and speed.
Also, users can purchase virtual offices, lands, services, and NFTs in the Metaverse and even participate in office leasing. This platform's vast utility and token make it an innovative, revolutionary project.
The DLANCE tokens presale is ongoing and in the 3rd presale stage. 1 $DLANCE is equivalent to $0.029 and will increase to $0.033 in the next stage. The tokens will list at $0.055 and spike once it lists on several exchanges, leaving early investors with huge benefits.
DeeLance - New Web3 Coin Presale
First Decentralized Freelancing Network
Find Employers in the Metaverse
NFT Marketplace, $100k Giveaway
Presale Stage One Live Now
SolidProof & Coinsult Audited
---