Why Do Some Crypto Pairs Move Together?
Why Do Some Crypto Pairs Move Together?ATZCrypto - Latest Bitcoin, Ethereum, Crypto News & Price Analysis Why some cryptocurrencies move together. What exactly makes cryptocurrencies so similar that they start to move the same way? The post Why Do...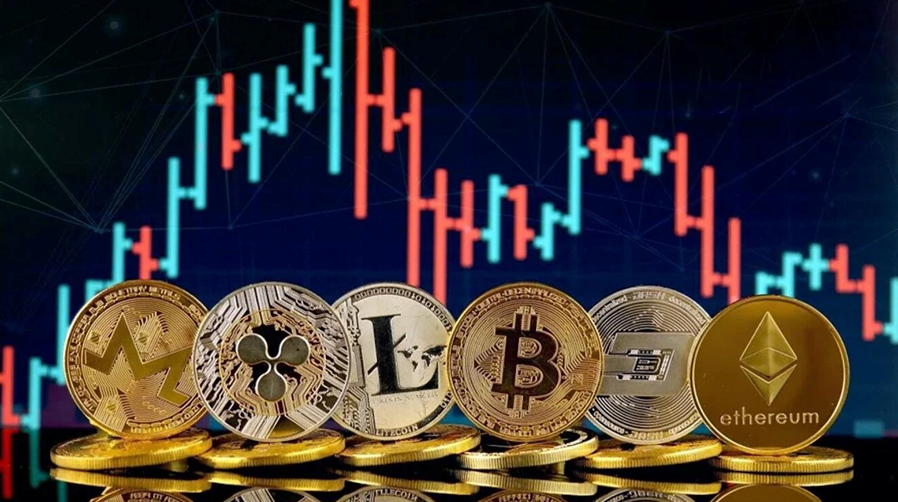 The crypto market is a highly interesting one for sure. Being a nascent space, there's a tendency for the bigger coins to dictate how smaller ones move. These assets are usually the ones that investors focus on when they're conducting their analysis or looking for a way into the market.
However, there has also been an interesting phenomenon where certain coins tend to move together. These coins tend to share certain similarities with each other that immediately get triggered when price action happens. Thus, when one of these coins moves, there is a high probability that the others will move in a similar manner.
But, why is that? What exactly makes cryptocurrencies so similar that they start to move the same way?
Bitcoin's Control Over The Market
To begin with, let's examine the simplest and most obvious reason – Bitcoin. The first cryptocurrency, Bitcoin has continued to blaze the trail for the entire market. Bitcoin was the only coin to really exist and be functional for a long time. So, it was able to soak up the power of incumbency.
Right now, Bitcoin has massive influence over the entire market. When its price moves a certain way, there's a significant chance that other coins will witness similar price movements. This is especially true in the event of bear markets – investors switch to Bitcoin as a safe haven, and movements in its price would eventually affect other coins.
There's even a phenomenon for this – called the Bitcoin Dominance. The higher the Bitcoin Dominance, the greater the likelihood that Bitcoin's price movement will spill over to other coins. Historically, the Bitcoin Dominance has been much higher in bearish markets than in bullish ones. However, even in the most bullish of markets, there is still some correlation between BItcoin's price and those of other coins.
Blockchain-Based Tokens
Another source of correlation between coins is the fact that many of them tend to be blockchain-based. Over the past year, there has been a massive shift in the market, with blockchain-based tokens doing much better than others.
The reason is simple – developers are looking to build decentralized applications (dApps). Historically, the Ethereum blockchain has been their preferred chain for development. However, Ethereum has also been witnessing several operational issues recently as scalability has become slightly overloaded
This has led to many developers moving to other blockchains as they believe that they can get better services there. These blockchains, looking to lure more developers, have also engaged in different initiatives to grow their user bases. As a consequence, these blockchains' coins have seen massive gains in price.
Interestingly, many of these coins tend to mirror the performance of Ether. As the primary blockchain-based coin, Ether's movements have a massive influence on how many others in this space move.
Of course, it is worth noting that this influence isn't quite comparable to the Bitcoin Dominance. When any of these blockchains announces news on its end, there should be price changes regardless of how ETH moves. Still, the correlation can be capitalized on.
Meme Coins Follow Each Other – And DOGE
Meme coins have become an interesting asset class over the past year or so. Following the price gains of Dogecoin, many meme coins have sprung up and are now looking to become the next DOGE.
One interesting space that seems to be thriving is dog-themed meme coins. Shiba Inu, Floki Inu, and much more have come up and tried to become the next DOGE – or even eclipse the original meme coin. However, these assets tend to mirror the performance of DOGE.
We saw this happen when Elon Musk – one of the most popular DOGE enthusiasts – bought his 10% stake in Twitter. The news immediately sent DOGE on a 14 percent upsurge, and several other meme coins went on similar price increases.
All in all, there's always a sense of caution that should be had when you're investing in meme coins. However, this isn't to say that you can't invest in them. These assets have shown impressive price movements over the past year, and there's a sense that they will remain valid as an investment class. Given that they seem to be related in one way or the other, there's a high probability that a move in the price of a meme coin – especially one with a large market cap such as DOGE and SHIB – will eventually spill to other coins.
Industry-Specific Movers
As in the traditional market, there are assets in the crypto space that seem to belong to one sub-industry or the other. We already have sub-industries like decentralized finance (DeFi), non-fungible tokens (NFTs), and even blockchain gaming. As you would expect, the coins in this space tend to react the same way – especially when there's news to back up price movements.
DeFi is a perfect example of this. When DeFi protocols start to see higher total volume locked, their assets start to grow in value. This tends to translate to gains across the industry, which would eventually spill to other coins in the space as well.
We've also seen a lot of attention go into metaverse and blockchain gaming. This is what has made platforms like Axie Infinity and Decentraland so popular – and their tokens. As these platforms grow and news coming from the blockchain gaming space is announced, they should move in the same direction.
Watching for coins in the same industry would definitely be beneficial for investors.
---