USDT Is On Shaky Ground As Competing Stablecoins Gain Ground
USDT Is On Shaky Ground As Competing Stablecoins Gain GroundATZCrypto - Latest Bitcoin, Ethereum, Crypto News & Price Analysis Financial regulators have cautioned that stablecoins could pose a risk to global financial stability, and Tether USD (USDT) leads the...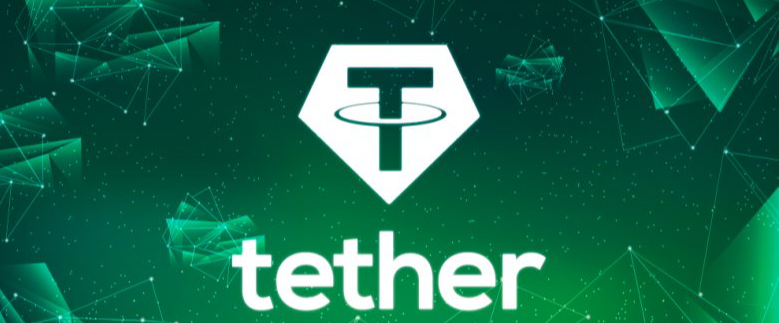 Tether USD (USDT) is on shaky grounds and has employed the services of a famous accounting firm (BDO Italia). The company comes in to analyze its quarterly reserve reports for transparency. This move happens as the largest issuer of crypto stablecoins fights off competitive threats from its competitor, Circle.
Financial regulators have cautioned that stablecoins may be the biggest threat to global financial stability. Britain, together with other big economies, is struggling to regulate the sector.
According to reports, Tether has joined hands with BDO's Italian branch. BDO is an accounting firm ranking fifth place in terms of revenue. In a statement by Tether, BDO Italia published an assurance report about the issuer's reserves on August 19 and worked on monthly assurance reports. Noteworthy, Tether's assurance reports had already been issued by two companies in the Cayman Islands. The two companies are experts in the field of accounting.
According to Tether Chief Technology Officer Paolo Ardoino, the issuer is committed to serving the ever-growing crypto market. This is by offering the most powerful stable asset in the entire Web3 economy.
Noteworthy, stablecoins are the foundation of the digital asset economy because they form the bedrock for all trading and lending activities. They operate as a dependable source of value in a volatile market, providing important liquidity to traders, investors, funds, and even market makers.
According to data from CoinMarketCap, over 90% of all cryptocurrency trading volume is in stablecoins. The same data reveals Tether USD (USDT) as the third-ranking digital token after BTC and ETH. In fourth place comes USD Coin (USDC), issued by Circle.
Tether USD (USDT)
Tether USD (USDT) is a cryptocurrency asset used to hedge in times of severe market volatility and during rapid market downturns. USDT acts as a reliable fixed-price tool during bad times in the market.
Stablecoins are one of the most important assets in the cryptocurrency market, while still in the state of 'not fully understood. They are digital crypto assets pegged to the value of other assets that are relatively stable. Stablecoins majorly serve as the haven for sheltering funds during high market volatility. Others also run to stablecoin s when the market has rapid downturns.
Another application of stablecoins is as strategies for hedging, where the investor needs to incline more on the traditional U.S. dollar. This strategy is popular as it provides an otherwise valuable service to the sector.
Tether USD is an asset-backed stablecoin that relies on storing the reserves of the underlying asset. In doing so, every circulation token corresponds to an equivalent unit held in reserve. This is different from its counterpart, algorithmic stablecoins, which use a form of feedback loop that sets key thresholds that in turn trigger specific automatic corrective operations when the peg is lost. For the latter, systems are actively controlled as a DAO.
The issuers of stablecoins like USDT and USDC (asset-backed) claim each token is backed on a 1:1 ratio to the dollar. Recently, however, the quality and transparency of the issuers' reserves have been subject to serious investigation in the wave of crypto regulation.
The Threat from CBDCs And Other Stablecoins
Aside from rival stablecoins, Tether USD also faces competition from the rapid growth of central bank digital currencies (CBDCs). However, Tether's CTO argues that this increased growth will not affect stablecoins like Tether USD. According to Paolo, CBDCs are more likely to operate on centralized blockchains, which will not provide the same flexibility as those offered on open or decentralized public blockchains.
Citing the Tether executive, "Among the things that users love about decentralized blockchains is programmability," it is possible to develop more advanced operations.
Over the past few months, trust has become crucial with growing competition within the stablecoin arena. The most heated competition has been between USDT and USDC following the brief de-pegging of Tether from the secondary market amid the May trading unrest.
On Friday, August 19, Tether reported it had reserves totaling $66.4 billion by the end of June 2022. This notably dropped from its March 31 report of $82.4 billion. According to the issuer, this drop is because of Tether fulfilling redemptions amounting to $16 billion. The reserves report on Tether's website came a day after Tether announced its decision to bring in the accountancy company to certify Tether's reserves.
Tether's market cap, equivalent to the number of USDT tokens in circulation reduced by almost $17 billion. During the same period, the market cap of USDC jumped by over $10 billion, from $46 billion to $56 billion.
Tether CTO Says USDT Is Gaining Momentum Against Competing Stablecoins
According to Tether, USDT maintains its value by holding dollar-denominated reserves that match or surpass the value of Tether coins in circulation. In a statement by BDO Italia, Tether's $66.4 billion reserve assets are more than its $66.2 billion liabilities.
It is important to note that Tether's reserves fell between March and June because of redemptions. This happened following the crash in the wider crypto market, making investors swap their USDT holdings back for dollars.
The CTO of Tether and Bitfinex, Paolo Ardoino, believes that Tether USD will maintain its status as the most popular stablecoin. He also adds that the USDC has followed USDT's lead to grow by a remarkable margin since 2021.
Explaining why USDT will keep its first place despite the ever-competitive stablecoin market, Paolo opined, "If you see the volumes of Tether USD compared to the rest of stablecoins, they are by far higher. They are even ten times higher on a bad day."
Paolo's opinion comes after an Arcane Research report on USDC, highlighting its fast-paced growth. The Tether Chief Technology Officer believes USDC can bypass USDT in market capitalization. Nonetheless, Paolo also explained that the possibility was not close, seeing as the growth of USDC is not stable and tends to slow down month over month.
Paolo added that by the end of August, Tether will have reduced its commercial paper holdings to $200 million. He also said that the figure would reduce to zero by October. Citing the company in a Friday statement, "The allocation previously invested in the commercial paper is now predominantly held in U.S. treasury bills or has been used to refinance Tether's clients requesting redemptions."
BDO Italia Signs Off On Tether's Reserves
BDO Italia has signed off on Tether's reserves in a reasonable assurance opinion. Per the report, the accountancy firm says the stablecoin is "free from material misstatement." However, the argument is not backed by an audit that would have reviewed areas such as risk management and financial management.
Noteworthy, Tether does not pass the U.S Generally Accepted Accounting Principles (GAAP). The regulations include an annual independent audit. According to BDO Italia, Tether's reserve report also falls short of International Financial Reporting Standards.
Citing a Tether speaker during an interview, "An audit is a priority for us, and we are thrilled to have the opportunity to progress in our path." With this, the unnamed speaker explained Tether's commitment to obtaining one as fast as possible."
Tether USD (USDT) Competitive Edge
In Paolo's opinion, the main competitive advantage for USDT is how it focuses on people who do not have it easy to access financial services. Per the Tether executive, such users see Tether as a tool of freedom, while others consider it a solution. Others see it as a custom-made tool to help everyone, including banks but not Wall Street.
Although USDC is popular for its level of transparency and the fact that it is regulated better than Tether, Paolo Arduino says this narrative is false. Since January 2021, Tether has been transparent with its user community and the public, publishing breakdowns of its reserves. Among the contents of these publishes include how its commercial papers rate. In Paolo's opinion, Tether USD is better positioned regarding transparency than other stablecoins.
According to Joseph Edwards, the BDO Italia report seems positive for Tether, reinforcing that no bank is running big enough to run down Tether to the parts of their treasury that might be questionable. Joseph is an investment partner at Securitize Capita.
Conclusion
The trend seems to be tipping in favor of USDT, as its circulation has risen to around $68 billion. On the other side, USDC records decreasing circulation at $53 billion by August 24. The next stage of the battle between stablecoins will be about transparency. Tether's decision to bring in BDO Italia represents the most recent attack.
---