Snoop Dogg ed Eminem insieme nell'ultimo video con Bored Ape
I relativi NFT di Snoop Dogg ed Eminem della collezione Bored Ape Yacht Club entrano nel loro ultimo video musicale The post Snoop Dogg ed Eminem insieme nell'ultimo video con Bored Ape appeared first on The Cryptonomist.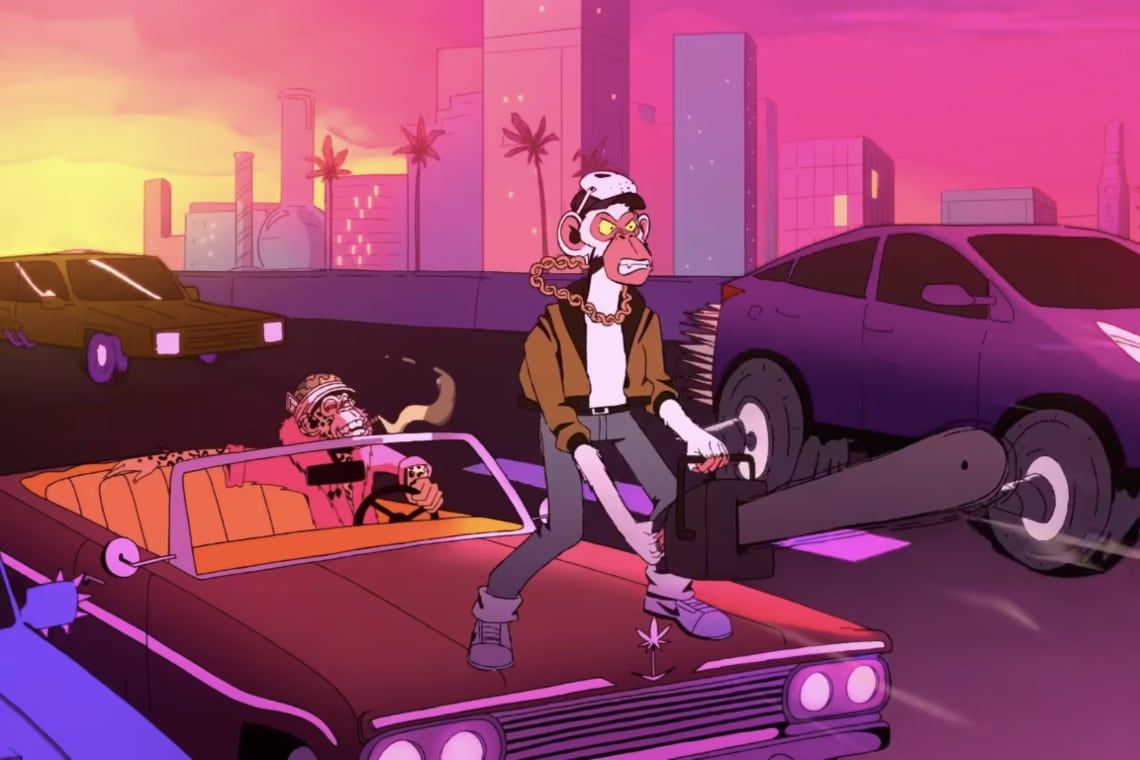 Il nuovo singolo dei due famosi rapper, Snoop Dogg ed Eminem, contiene un omaggio al mondo degli NFT con un'animazione stile Bored Ape Yacht Club.
Bored Ape Yacht Club entra nel video musicale di Snoop Dogg ed Eminem
I due famosi rapper, Snoop Dogg ed Eminem, hanno appena lanciato un attesissimo nuovo video insieme citando espressamente gli NFT Bored Ape Yacht Club, la celebre collezione realizzata da Yuga Labs.
Took too long to reconnect with @snoopdogg– you know we had to make a movie! https://t.co/087W2OZJOI #FromTheDToTheLBC #curtaincall2 @BoredApeYC pic.twitter.com/k443JqXHON
— Marshall Mathers (@Eminem) June 24, 2022
All'ultimo NFT.NYC e Ape fest 2022, è stato presentato in anteprima il nuovo video dei due rapper che hanno acquistato in passato un'opera delle famosissime scimmie. A dicembre scorso Eminem ha sborsato $425.000 per aggiudicarsi un'opera Bored Ape, soprannominata "Eminem Ape". Snoop Dogg non solo ha comprato una serie intera delle famose scimmie, ma a marzo ha lanciato su Cardano una sua collezione NFT.
Durante la conferenza di New York seguita da migliaia di fan appassionati del mondo NFT, è comparso anche un sosia di Snoop Dogg, che ha ingannato centinaia di fan.
Il video è a corredo di una nuova canzone, "From The D 2 The LBC", che parla principalmente di marijuana, e che costantemente si lega alle immagini dei relativi personaggi in stile animato della celebre collezione, riproducendo i due rapper come due scimmie di Bored Ape.
Snoop Dogg espande l'orizzonte dei progetti legati al campo degli NFT
Snoop Dogg secondo alcune indiscrezioni starebbe pensando anche di lanciare un ristorante a tema Bored Ape, a Los Angeles, come twittato sul profilo di Food Fighters Universe, la società che dovrebbe essere partner del rapper nel progetto.
Never in my life would I imagine having @SnoopDogg as our business partner. As we've got a lot of ideas in the tank, that we're working to bring to life. And just so you know, he's very involved in the entire process of what we're developing. pic.twitter.com/iFDqVIH7Jf
— Andy Nguyen of Food Fighters Universe Bored&Hungry (@AndyTheNguyen) June 6, 2022
Sono molti gli artisti che nel 2021 hanno guardato con interesse agli NFT di Bored Ape Yacht Club, come la star del pop Madonna, che avrebbe speso oltre $560.000 per aggiudicarsi un pezzo della collezione.
Il mercato degli NFT, però, dopo essere cresciuto di oltre il 20.000% nel 2021, nei primi mesi del 2022 ha subito una flessione, forse trascinato anche dall'intero mercato delle criptovalute. Il token ApeCoin, in pochi mesi dal suo lancio ha perso il 39% del suo valore, arrivando a $4,91, dopo aver toccato un massimo di $27 ad Aprile. Secondo la rivista Verge, anche lo stesso NFT acquistato da Eminem ora sarebbe valutato $150.000.
---