Fundraising Rounds with Kaiko, Peaq Network, and Stella Fantasy, Cardano Vasil Upgrade Coming Soon – crypto.news
The post Fundraising Rounds with Kaiko, Peaq Network, and Stella Fantasy, Cardano Vasil Upgrade Coming Soon – crypto.news appeared on BitcoinEthereumNews.com. Kaiko, Peaq, and Stella fantasy recently completed successful fundraising rounds, raising millions of dollars. In other news, CardanoVasil...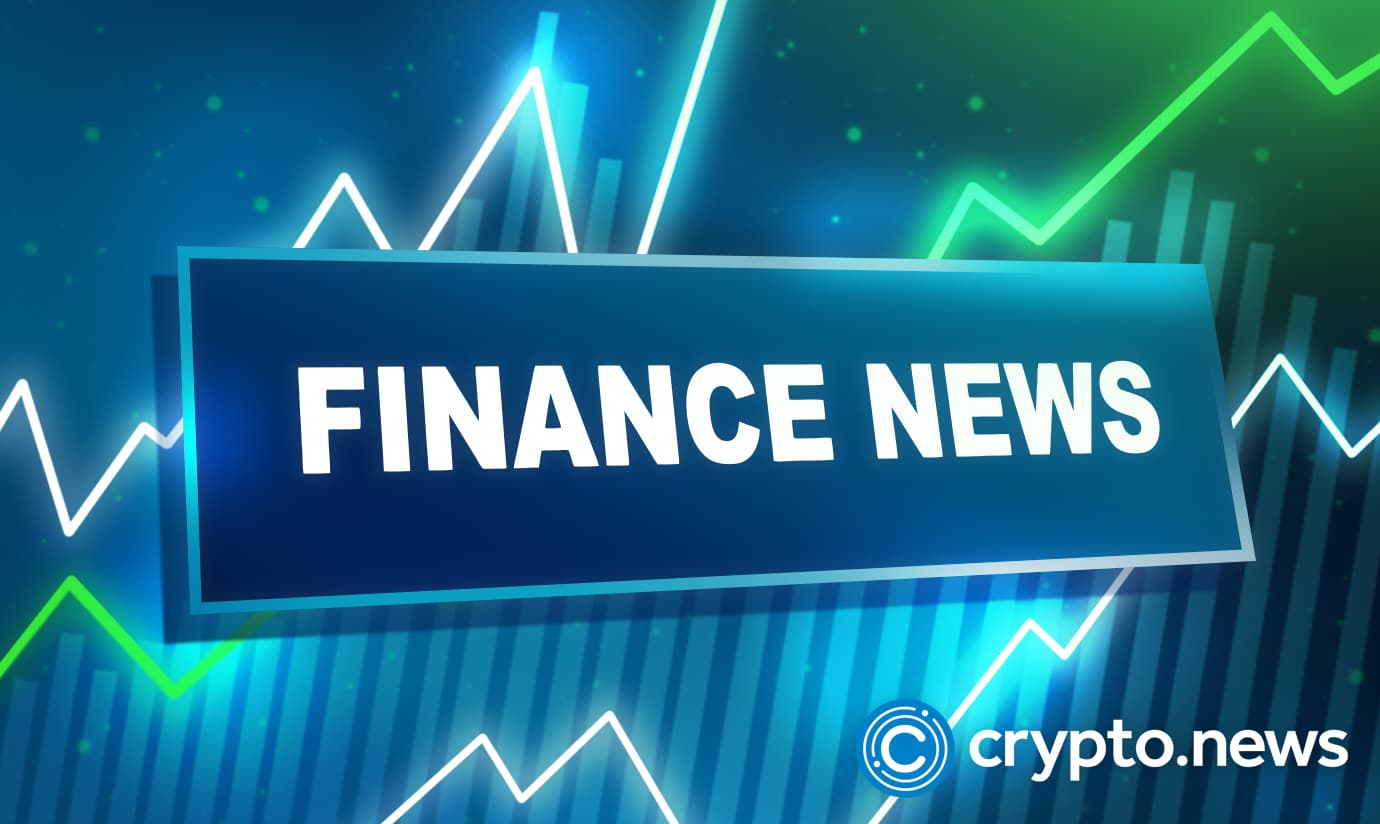 Kaiko, Peaq, and Stella fantasy recently completed successful fundraising rounds, raising millions of dollars. In other news, CardanoVasil Upgrade is coming soon, and the Moroccan Central bank is working to create a crypto regulatory framework.

Kaiko Raises $53 Million in Funding Round
Earlier today, Bloomberg tweeted, "Blockchain analytics firm Kaiko raises $53 million from new and existing investors, despite a rout in digital assets." This successful funding round comes amid the ongoing crypto winter, which has resulted in billions in losses, including the fall of large networks.
According to reports, this ongoing funding round was led by Eight Roads, a tech-focused, London-based fund. Further reports indicate that this Series B funding round attracted the participation of many projects, including Revaia, another tech fund based in Paris, and existing investors Alven, Point9, Anthemis, and Underscore.
The funds collected will help the Kaiko network strengthen its institutional data products and infrastructure and improve its global position. The Kaiko CEO Ambre Soubiran said:
"The blockchain industry has experienced tremendous institutional interest and with it, the need for high-quality data has never been greater. Over the next year, we will solidify our position as an industry leader of institutional data solutions, serving as a critical bridge between centralised and decentralised financial marketplaces."
Kaiko carried out its Series A funding round, raising $24 million a year ago.
Peaq Network Raises $6 Million
In another funding round, Peaq network announced success in raising $6 million. A @Crypto_Dealflow tweet said,
"Web3 Network @peaqnetwork raised $6M in seed funding led by @FundamentalLabs. @HashKey_Capital, @GSR_io, @CypherCapital, @GravityX_Cap, @waterdripfund, @CerasVentures, @master_ventures, and @MoonrockCapital are among investors."
The Peaq is a Polkadot-based network designed to help users build, govern, own, and earn income from decentralized machines' decentralized applications. According to reports, these new funds will help expand the Peaq network.
When talking about the funding, the project co-founder Till Wendler said:
"Today's funding milestone allows us to continue to strengthen and diversify peaq's offering as the network that powers a fully decentralized machine economy… The enablement of wealth creation in the economy-of-things (EoT) based on aligned economic incentives, shared ownership, universal accessibility and peer-to-peer offering of goods and services is an absolute necessity as the world moves forward with Web3 adoption and as our reliance on AI increases."
Stella Fantasy Raises $5 Million in Funding Round
Earlier today, another crypto-based network Stella Fantasy announced a successful global funding round that raised $5 million. In their Medium press release, Stella Fantasy said:
"We are pleased to have successfully raised $5M in a global funding round. Led by Animoca Brands and Planetarium, the investment round also included renowned global venture capitals and guilds such as DeFiance Capital, Play Ventures, Double Peak, DWeb3 Capital, GuildFi, Avocado DAO, and PathDAO."
According to the project developers, their flagship project, a P2E action RPG, became a source of excitement to partners. As such, the partners want to ensure the project becomes even more ambitious in the future.
One of the lead investors, Co-CEO of Planetarium, Kijun SEO, said:
"Coming from the veterans behind King's Raid, Stella Fantasy combines highly polished live-action gameplay, collectible NFTs with a unique personality, and a crypto rewards layer to engage millions of anime fans across the globe. We are excited to support Ring Games' vision to create a delightful Web3 gaming experience that players will love to own."
Cardano Vasil Hardfork Coming Soon
The long-awaited Cardano Vasil Hardfork is coming soon based on Input-Output, the company behind Cardano's development. In their Twitter announcement earlier today, IO said:
"We're delighted to report that in the last few minutes we have submitted an update proposal to hard fork the #Cardano Testnet, and commence the countdown for the #Vasil mainnet upgrade."
According to their Twitter thread, the Vasil Hardfork changes will take effect starting July 3rd, with the mainnet going through this Vasil hardfork four weeks after testnet. Another tweet said, "Once everyone is comfortable and ready, we'll go through the same process to upgrade the mainnet to Vasil."
Moroccan Central Bank to Introduce Crypto Regulation Bill
Recent reports indicate that the Central bank of Morocco is planning to introduce a bill focused on crypto regulations very soon. According to reports, this entire bill will update the country's counter-terrorism funding and anti-money laundering laws.
Abdellatif Jouahri, the governor of the Bank Al-Maghrib, and a committee set up by the Moroccan central bank are collaborating to create a framework focused on crypto assets. While developing this framework, the Bank Al-Maghrib consulted several financial networks, including the world bank, IMF, and other central banks in Sweden, France, and Switzerland.
Source: https://crypto.news/fundraising-rounds-kaiko-peaq-network-stella-fantasy-cardano-vasil-upgrade/
---