Cardano's Road to $1: DeFi TVL Tripled, SNEK Soars 200%, and Whale Interest Burgeons 
Published: May 23, 2023 │ 5:15 PM GMT Cardano has had a solid performance this year.  The POS chain has tripled its DeFi TVL and sits among the top DeFi protocols.  Retail users and whale interest is...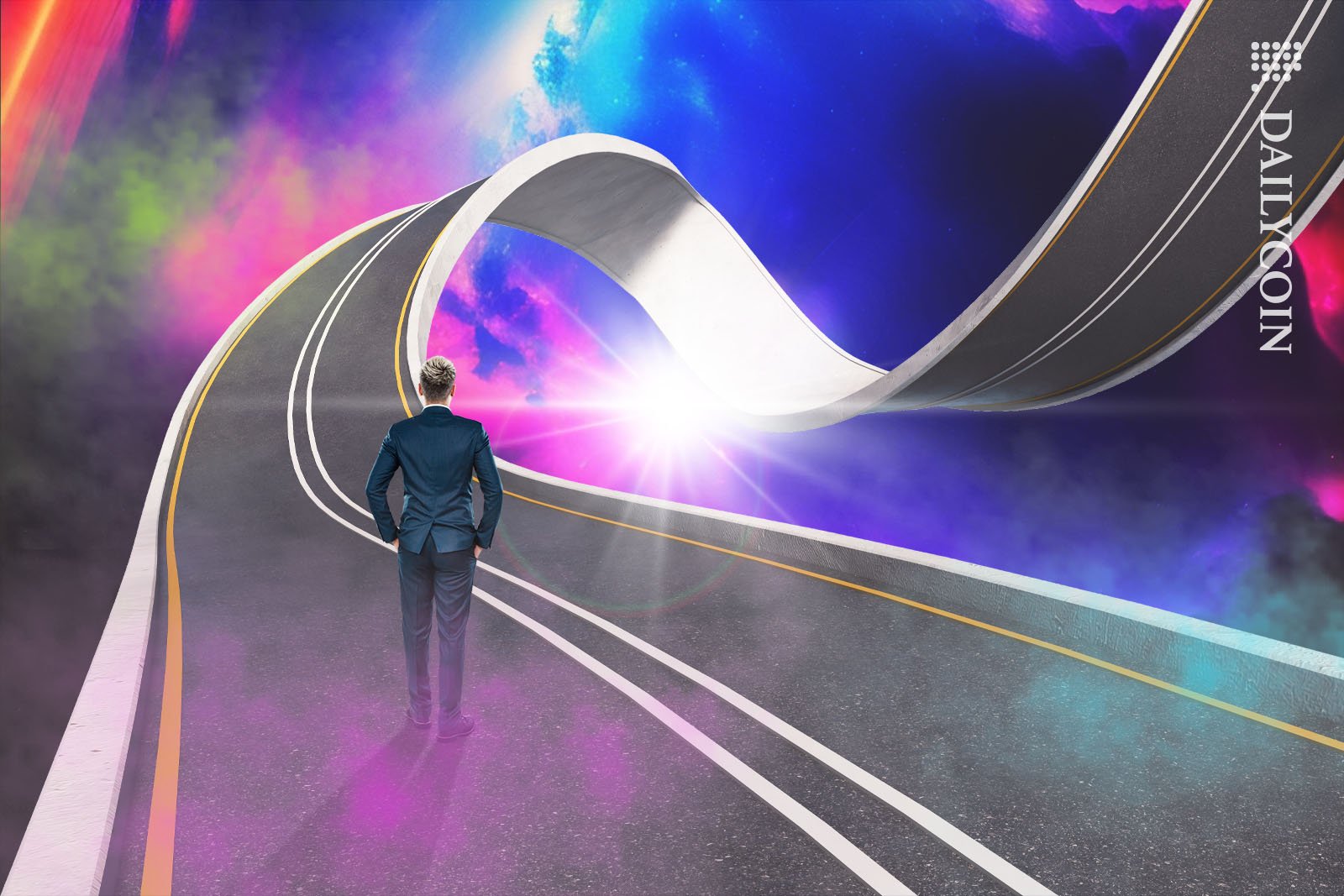 Cardano has had a solid performance this year. 
The POS chain has tripled its DeFi TVL and sits among the top DeFi protocols. 
Retail users and whale interest is multiplying. 
Can Cardano reach $1 by the end of the year? 
Cardano is quickly emerging as a prominent player in the crypto industry. It has positioned itself to compete with more established players like Ethereum and Bitcoin. This year, the Proof-of-Stake chain has grown substantially, bolstering its capabilities to handle the rising demand and adoption of DeFi, especially when its competitors are struggling with congestion. 
Since 2023 started, Cardano has deployed over 1,000 new smart contracts, climbed up the DeFi rankings, forged new partnerships, and introduced new protocols. These developments have caught the community's attention, including the mighty whales, keenly observing the network's trajectory for the rest of the year. 
Notably, with each milestone achieved, each surge witnessed, and each move executed, Cardano's exhilarating journey converges towards a singular goal: reaching the $1 mark. 
Whale Interest and Transaction Volume Loom
While the cryptocurrency market has been on a recent bearish streak, Cardano, on the other hand, has been exhibiting impressive numbers in transaction volume and count, active crypto wallets, and accumulation by large holders. 
Notably, this year, the POS chain has reported a 205% increase in daily transaction volume, with over $9.5 billion or 26 billion ADA transacted daily, according to IntotheBlock Data. 
As per the data aggregator, daily transaction volume recently reached a three-month high of 98,000 transactions in a day, with 28% attributed explicitly to users involved in trades between $10 and $100. 
Additionally, there has been a 1500% spike in net flows by whales in May, signaling that large holders are accumulating ADA in bulk. On April 27, Cardano's net flow surged to over 969.72 million ADA or $357 million in a single day. 
At press time, the price of Cardano stood at $0.37, down 10% since the start of May. Still, the decline did not hinder the network's impressive performance in the DeFi sector. 
Memecoins and Stablecoins Fuel DeFi Growth
Cardano has made an impressive ascent in DeFi TVL rankings, surging by 14% to claim the 17th spot at a TVL of $157.82 million on May 22. Notably, the POS chain's TVL sat at a modest $822 thousand at the start of the year. Since then, it has more than tripled in value amid the rising number of protocols and users joining the ecosystem.
It is also worth noting that Cardano briefly surpassed competitors like Bitcoin this month before dropping a few spots back. Nevertheless, the network has exhibited remarkable growth thanks to the dominance of Minswap, decentralized stablecoins like Djed and IUSD, and the flurry of memecoins flooding the ecosystem.
In particular, one memecoin, SNEK, has been performing exceptionally well, surging by over 200% since May 15 to trade hands at $0.00046 apiece. The asset has slithered to become the third-largest token in the Cardano ecosystem only a month after its inception. 
Heading into the rest of the year, Cardano is on the cusp of a significant surge, given the protocols and partnerships lined up in 2023. 
Where Is Cardano Headed Next? 
With its ongoing developments and initiatives, Cardano is on track to reach the $1 mark. Given its recent growth and surge in interest, the network has become a solid option for users and projects. 
According to IOHK, Cardano is home to over 1,242 projects under development. The network has successfully launched 127 projects, deployed 8,277 smart contracts, and created 8.28 million native tokens, recording 66.7 million total transactions this year.
The Cardano development team is all hands on deck, actively working towards expanding the network and achieving greater decentralization. After much anticipation and delays, the POS chain has finally released its highly awaited scaling protocol Hydra. The solution aims to make Cardano the fastest blockchain in the world, as per its founder Charles Hoskinson.
But that's not all. The Cardano team has exciting plans for the network's future, one of which is the final stage in the roadmap, the Voltaire update. The Voltaire update would "provide the final pieces required for the Cardano network to become a self-sustaining system."
On the Flipside
According to DeFiLlama, Cardano is home to 20 protocols. 
Crypto activity has increased, especially on Ethereum, where gas fees rose to record levels not seen since May 2022. On May 5, the average gas price hit 155 gwei, according to data from Etherscan.
Cardano is currently the 7th largest network by market cap. The network market cap rose by 54% QoQ from $8.6 billion to $13.2 billion.
A report published on December 30 by Santiment highlighted Cardano as the top protocol in terms of development activity.
Why This Matters
Cardano is dedicated to enhancing its network, introducing new protocols, and increasing accessibility to web3 for both users and projects. With its current momentum, Cardano could reach the $1 mark. 
Read more about Cardano smart contracts in 2023: 
Cardano Gears Up to Catch Ethereum as it deploys 1K Smart Contracts in 2023
Read more about Cardano's new partner: 
Cardano's New Partner to Empower DeFi Development on Network