Cardano: Developer Activity, Active Addresses have contrasting data; Why?
The Cardano (ADA) community took to Twitter and shared their on-chain statistics for June. As per the data,…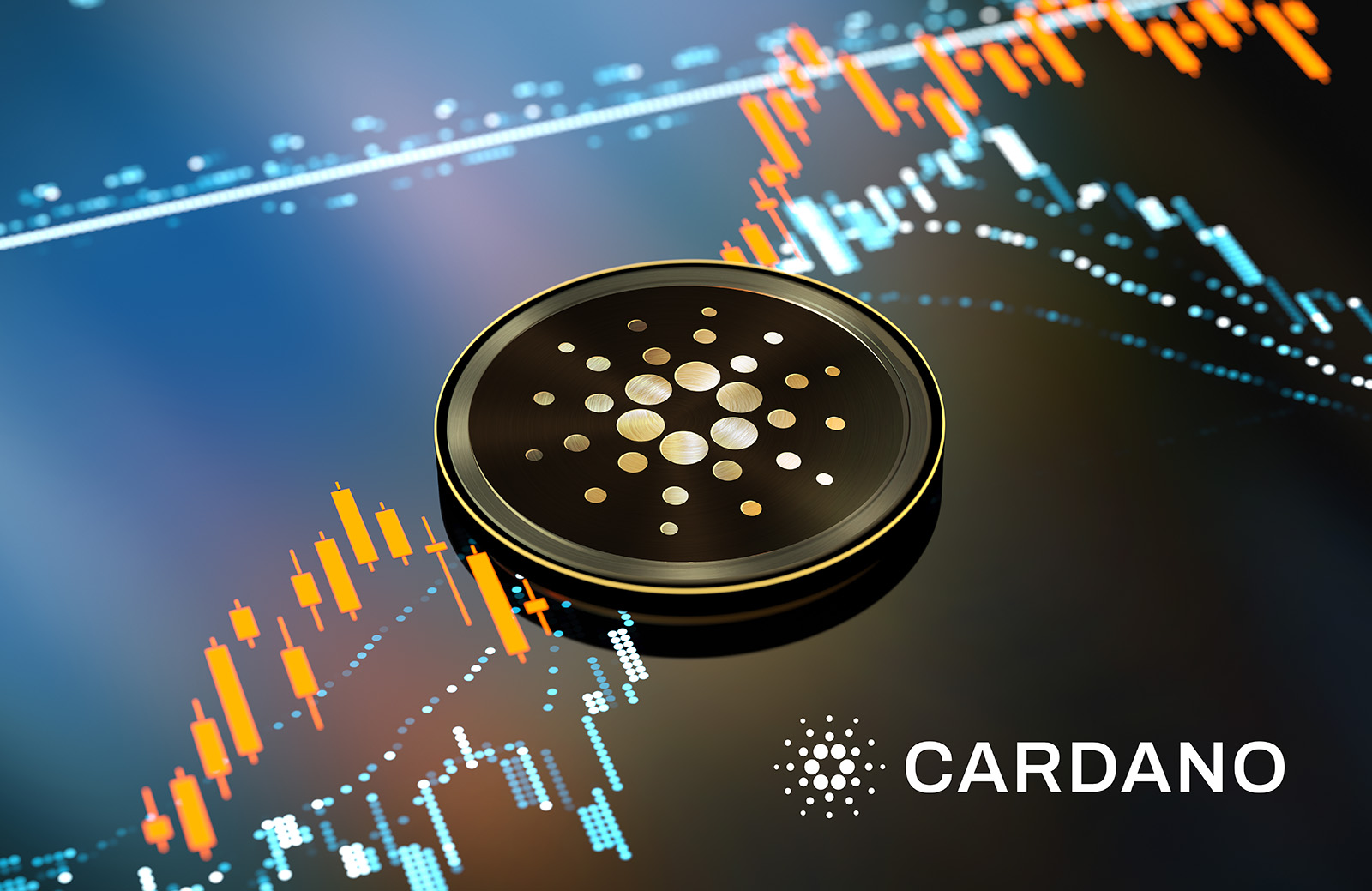 The Cardano (ADA) community took to Twitter and shared their on-chain statistics for June. As per the data, Cardano (ADA) seems to be on a roll regarding developer activity. The project previously slammed for its delays is now the top dog for the same. According to Santiment, Cardano was the top project in June by development activity.
In the past, Cardano has faced a lot of hate from the crypto community for making high promises but failing to deliver. The ADA ecosystem was on the verge of becoming a joke. However, the team was quick to turn things around this year.
However, Santiment's data indicated that Cardano's active wallet addresses declined in June. The chart below shows the moving average of the same. This shows that public sentiment regarding ADA is low.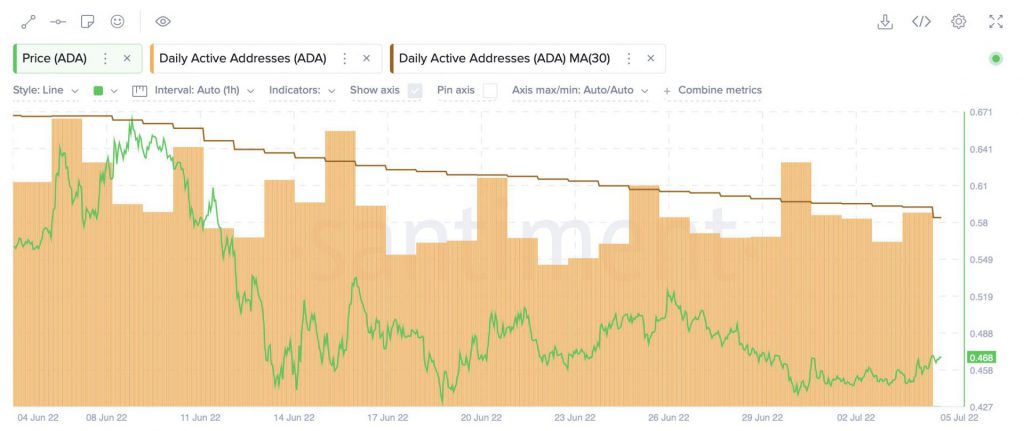 A high development count is undoubtedly an essential factor. It shows that the project has use-cases and is serious about its growth. However, with lesser and lesser active wallets interacting with the network, having a high developer count does not mean much.
Bad timing for Cardano?
One could also say that Cardano's development may have met lousy timing. Its upgrades occurred just before the markets were heading down. But the active wallet moving average has been downward for the better half of the year.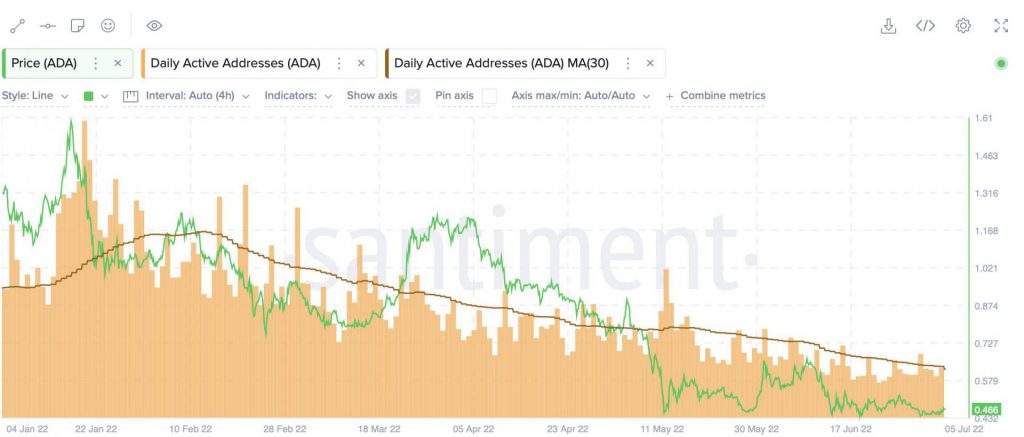 Although Cardano did see some positive action towards the end of January, active wallets have since been on a downward trajectory. The metric has dropped from a February high of 188K to around the 67K mark.
The data provided by LunarCrush also confirms ADA's low social sentiment. Over one month, ADA's social mentions went down by 14.2%. In contrast, Solana saw an increase of 451.4%.

However, Cardano founder Charles Hoskinson said he prefers the bear markets to build projects. He said that bear markets are when things get done. Cardano could be focusing on building its projects now so that there will be a lot to offer when the markets climb back up.
At press time, ADA was trading at $0.465670, up by 3.9% in the last 24 hours.
---