Black Friday per il mercato crypto: prezzi giù
Curiosamente anche i prezzi delle criptovalute oggi sono ribassati The post Black Friday per il mercato crypto: prezzi giù appeared first on The Cryptonomist.
Oggi, 26 novembre 2021, è il Black Friday e in molti stanno ironizzando sul fatto che anche il mercato crypto è in crisi, con i prezzi delle criptovalute ribassati.
Ma il calo dei prezzi di oggi in realtà non ha nulla a che fare con il Black Friday.
Altro che Black Friday: cifre in rosso per il mercato crypto
Ad esempio il direttore degli investimenti di AJ Bell, Russ Mould, ha dichiarato scherzosamente:
"Dimentica il Black Friday: oggi è il Red Friday".
Mould in realtà non si riferiva solamente ai mercati crypto, ma a tutti i mercati finanziari, oggi pesantemente in rosso.
Ad esempio l'S&P 500 ha aperto con un -1,5%, mentre il Dow Jones con un -2,3%.
Bitcoin oggi è sceso fino a 53.500$, con una perdita del 9,7% rispetto al 59.300$ di ieri.
Il calo generalizzato di oggi, che è significativo ma non particolarmente problematico, viene dopo quasi un mese di crescita ininterrotta, seguita da un paio di settimane di lateralizzazione, ed è probabilmente dovuto alle preoccupazioni riguardo una nuova variante di Sars-Cov-2 resistente ai vaccini.
In altre parole oggi i mercati finanziari temono che, se la nuova variante si diffondesse, si dovrebbero nuovamente attivare lockdown come quelli visti fino ai primi mesi di quest'anno, e dato che la Fed ha già annunciato una frenata del suo programma di stimoli monetari, la paura è che i valori in borsa possano iniziare a scendere.
Tutto ciò per puro caso avviene nel tradizionale venerdì di sconti seguente al giorno della festa del Ringraziamento, che si è tenuta ieri negli USA a mercati chiusi.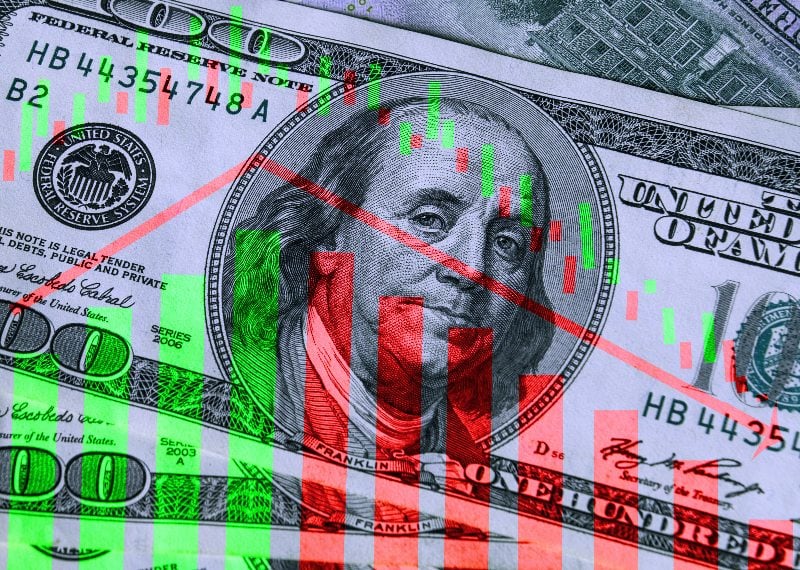 Le perdite sul mercato crypto
Oltre ai mercati azionari ed obbligazionari, oggi scendono i prezzi anche di tutte le principali criptovalute.
Peggio di Bitcoin nelle ultime 24 ore fanno Ethereum, Cardano, XRP, Polkadot, Dogecoin, e Crypto.com, mentre le perdite di Binance Coin e Solana sono in linea con quelle di Bitcoin. Perdono un po' meno invece Shiba Inu e Terra.
Perde molto invece Avalanche, ma era cresciuta molto nei giorni scorsi.
Complessivamente la capitalizzazione totale del mercato crypto perde poco pià del 6%, ovvero in linea con la perdita di BTC.
Una volatilità che non preoccupa
Il fatto che si tratti di perdite nettamente superiori in percentuale a quelle dei mercati finanziari non deve stupire, perché è ben noto che la volatilità delle criptovalute sia maggiore rispetto a quella degli asset tradizionali, sia al rialzo che al ribasso.
Secondo diversi analisti il calo di oggi potrebbe venir riassorbito nei prossimi giorni, anche se domani e dopodomani i mercati finanziari saranno chiusi per il weekend.
Da notare che in un primo momento solo l'oro si era apprezzato oggi, ma con il passare delle ore il suo prezzo è poi tornato sui livelli di ieri.
Il Dollar Index invece è sceso, con un -0,5% rispetto alla chiusura di ieri, ma in seguito non ha rimbalzato.
---