Bitcoin vs Gold Price Analysis of 2021
Bitcoin vs Gold Price Analysis of 2021ATZCrypto - Latest Bitcoin, Ethereum, Crypto News & Price Analysis For thousands of years, gold has been the most internationally used medium of exchange and financial standard. But, recent investment and technological trends...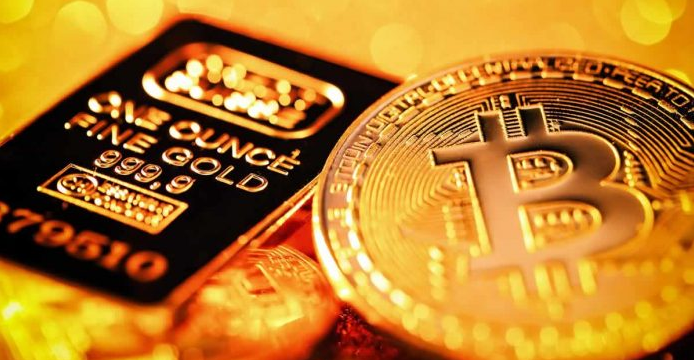 For thousands of years, gold has been the most internationally used medium of exchange and financial standard. But, recent investment and technological trends are seeing gold replaced by another upcoming asset, Bitcoin. A recent survey showed how 77% of Russian entrepreneurs prefer holding BTC to the valuable shiny metal.
Barely a decade old, Bitcoin is already proving to be the greatest asset of the 21st century. Some analysts called bitcoin the digital gold. In a recent interview with CNBC, top investors Chamath even publicly noted that bitcoin has effectively replaced gold.
The question is, between gold and bitcoin, which is a more reliable investment option? Before making conclusions, it's vital to analyze the price performance of both assets. How did the two assets perform, especially in 2021? Here is an analysis of gold vs bitcoin, the investment angle.
Gold Price Analysis and Prediction 2021
Related: Gold Vs. BTC, Which One is a Better Investment?
Gold has been a top-performing investment asset and will continue for years. But, the prices of the assets were vastly impacted by the pandemic outbreak in 2020. The all-time high price for gold per ounce is about $2070, and the highest price this year is $1972 at the start of the year.
At the start of September 2021, the same asset was trading at $1830.When writing this report, the price of an ounce of gold stood at $1754. Currently, the support and resistance levels for gold is $1732 and $1771, respectively. If the asset continues being bearish, it could go below the support and below $1700.
Over the whole of 2021, gold has been slightly volatile. It began the year at $1972, dropped to $1670 in mid-April. Later gold recovered to over $1917 in May before plunging to $1684 in August.
There is always some certainty when predicting the prices of gold. Analysts believe that it could continue being bearish as it goes to the end of the year. Recent price actions made experts predict that gold will be trading between $1565 and $1729 in December 2021. It could close the year at the price of about $1600.
Bitcoin Price Analysis and Prediction 2021
Bitcoin has been performing exemplary well in the year 2021. It began the year quite well, trading at $30k.
However, in January, bitcoin began surging in value at a fast rate. It surpassed $40k by January 8th, hit $50k on February 15th and went to $64k in April. In barely four months, bitcoin almost tripled in value. The coin was quite profitable for holders and also expert day traders.
Later, bitcoin tumbled in price, dropping to less than half of its all-time high in a month. Many investors lost money selling the assets at a loss. At the end of September, Bitcoin was still facing uncertainties at $43 thousand. Currently, it's trading at $47k.
There's a lot of uncertainty surrounding bitcoin today, but analysts have high hopes for the asset. Earlier predictions put the coin's value at around $100k by the end of 2021. Others say it might range between $64k(ATH) and $100k.
What makes the analysts believe that bitcoin will go up? Here are a few top reasons;
Bitcoin's volatility
Upcoming taproot upgrade
Increasing demand and adoption of the coin despite regulatory struggles
Main Takes from Gold-Bitcoin 2021 Price Analysis
Bitcoin is More Volatile
There are several things to take from the analysis of gold and bitcoin 2021 prices. One is volatility. Gold is almost a non-volatile(slightly volatile) asset. The biggest price change in gold the entire year has been 7%.
One thing noted from bitcoin's price actions this year is its high volatility. In the first five months of the year, bitcoin nearly quadrupled in value. Later, the asset plunged to less than half of its value and now seems to be on a recovery trail. Hence, bitcoin is a more volatile asset than gold.
Bitcoin is More Profitable
The second noteworthy thing after analyzing the price of the two assets is that bitcoin is more profitable. Why? As mentioned earlier, the highest price difference seen in gold in 2021 was merely 15%. Currently, gold is trading at a lower value than its start-of-year price.
Contrarily, bitcoin's largest price difference was over 200%. Currently, it's trading at over 104% profit from the start of year price. The volatility of bitcoin is one thing that day traders often require to make short-term profits.
Both Assets Succumb to External Pressures
Another noteworthy thing to take from the gold-bitcoin 2021 analysis is that both assets succumb to external pressure. Both assets were affected by the impact of Covid 19.
Recent factors brought to light an indirect relationship between gold and the crypto world. For instance, after the Evagrande troubles, gold demands rose as people tried to cushion the losses. The market prices per ounce of gold only increased by 30 cents. On the other hand, the entire crypto market crashed during that period.
Later, China's PBoC announced a crypto ban leading to a crypto market crash. But again, gold's demand slightly increased. During financial troubles affecting crypto, investors run to gold; the vice versa is true.
Final Word
This guide has been analyzing the price actions of gold and bitcoin in 2021. It's clear after the analytics that bitcoin is more volatile than gold and sometimes behaves like a stock. However, the exciting thing about this volatility is its profitability. Day traders can earn much income from trading the asset daily.
Furthermore, both assets often succumb to external pressures. In most cases, if bitcoin is facing tough times, investors switch to gold as a hedge. Top financial experts think that bitcoin readily replaced gold as a financial asset. The statistical analysis clearly shows that their conclusion is factual.
---