Bitcoin ed Ethereum: l'analisi dell'andamento dei prezzi contro USD
A poche ore dalla chiusura della giornata di domenica, uno scossone prova a far uscire dal torpore che ha caratterizzato tutta la settimana The post Bitcoin ed Ethereum: l'analisi dell'andamento dei prezzi contro USD appeared first on The Cryptonomist.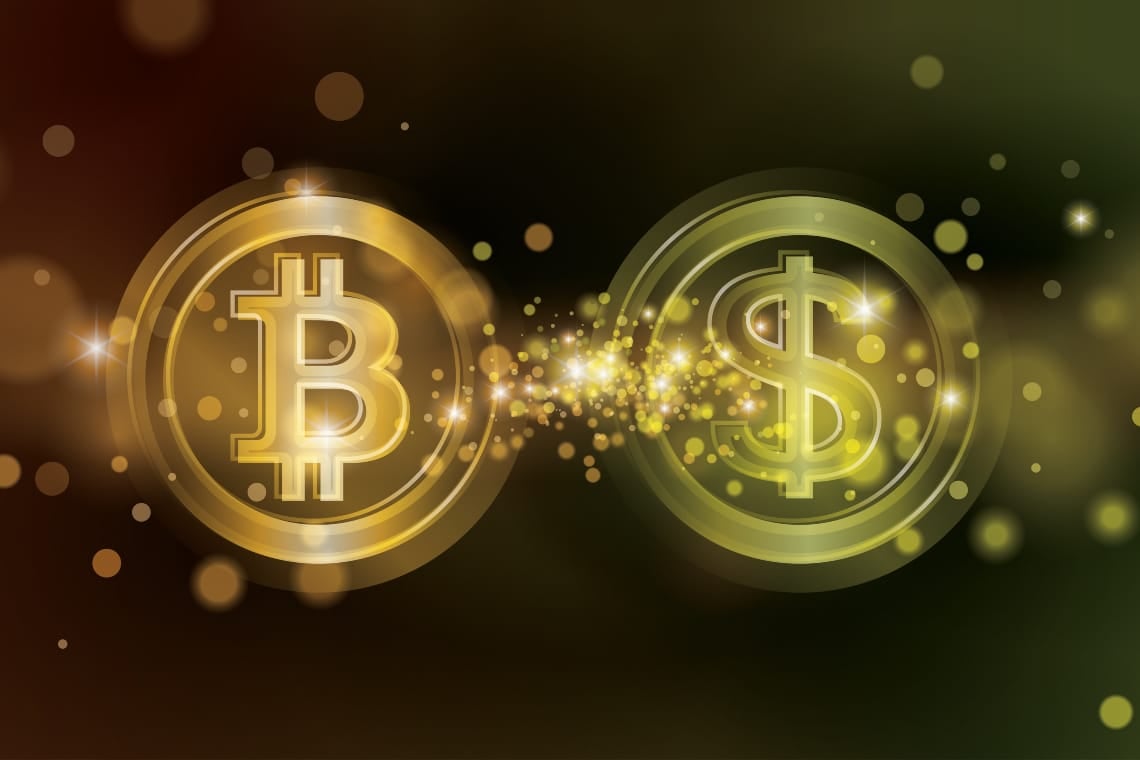 Ancora una volta il fine settimana ha registrato un altro andamento da record negativo per i volumi scambiati: per le regine Bitcoin ed Ethereum, infatti, la somma degli scambi accumulati tra sabato e domenica sono stati i più bassi dell'ultimo trimestre, sia contro USD che in generale.
Per trovare una settimana con un totale di scambi reali sui principali exchange come quelli della settimana appena trascorsa, bisogna tornare indietro alla fine del 2019.
Con queste condizioni aumenta il rischio che uno o più operatori ben capitalizzati possano influenzare facilmente il movimento dei prezzi. E con molta probabilità è quello che potrebbe essere accaduto tra il pomeriggio e la serata di ieri.
In poche ore i prezzi di Bitcoin ed Ethereum hanno registrato un incremento superiore al 5%. Per tutta la settimana solamente 3 volte le oscillazioni sono riuscite a smuovere i prezzi verso l'alto oppure il basso, con scostamenti sopra l'1% e comunque rimanendo inferiori al 2%.
La scossa ha messo a segno un rialzo che ha accompagnato le quotazioni oltre il prezzo di apertura di lunedì facendo chiudere in positivo la performance settimanale di Bitcoin ed Ethereum, trainando gran parte dei principali token a maggiore capitalizzazione.
Tra i token in sofferenza spiccano le blockchain alternative che faticano a tenere il passo nonostante la lentezza e la bassa volatilità delle ultime settimane.
Tra le peggiori performance delle Blue Chip i token di Polkadot (DOT) e Solana (SOL) che perdono oltre il 5% settimanale. Seguono XRP (XRP) e Cardano (ADA), entrambe in scivolata oltre il 2%, con quest'ultima che dimezza il suo valore in due mesi e sfiora i 0,330 USD, i livelli più bassi da gennaio 2021.
Bitcoin: l'andamento del prezzo in USD
L'aumento della volatilità intraday incide timidamente sulla volatilità mensile allontanandosi di qualche decimale dal fondo toccato la scorsa settimana, i livelli più bassi degli ultimi due anni.
L'escursione nella seconda parte della giornata di ieri, domenica 23 ottobre, ha registrato un incremento di 366 punti/dollari, per numero la migliore performance degli ultimi 20 giorni.
Nonostante ciò, il prezzo di Bitcoin non è uscito fuori dal trading range che ingabbia le oscillazioni del prezzo dai primi giorni di ottobre.
Questo motivo che non modifica l'impostazione operativa dei giorni scorsi e più volte indicata nei precedenti articoli di aggiornamento su queste pagine.
Andamento prezzo Ethereum (ETH)
È lo stesso per Ethereum (ETH) che pur registrando la migliore performance giornaliera dell'ultimo mese (+3,8% = 50 punti/dollari) il suo prezzo riesce per un breve periodo a superare la resistenza di breve periodo dei 1.350 USD, livello operativo da seguire indicato nell'ultimo aggiornamento di venerdì.
Al momento per ETH l'aumento di volatilità intraday di ieri non ha impattato sulla volatilità mensile che rimane ai livelli più bassi da maggio 2021. Questo dettaglio indica come l'attuale fase sia caratterizzata da movimenti di prezzo soffocati dentro un piccolo intervallo di prezzo.
Il quadro tecnico rimane invariato, ma bisogna continuare a rimanere vigili. Il movimento di ieri potrebbe essere stato solo un test.
---