Algorand da acquistare in vista di un futuro boom?
Un botta e risposta via twitter ha aperto una discussione accesa tra la comunità crypto sul token della blockchain Algorand che secondo alcuni potrebbe ripetere l'exploit di Ada dello scorso anno The post Algorand da acquistare in vista di...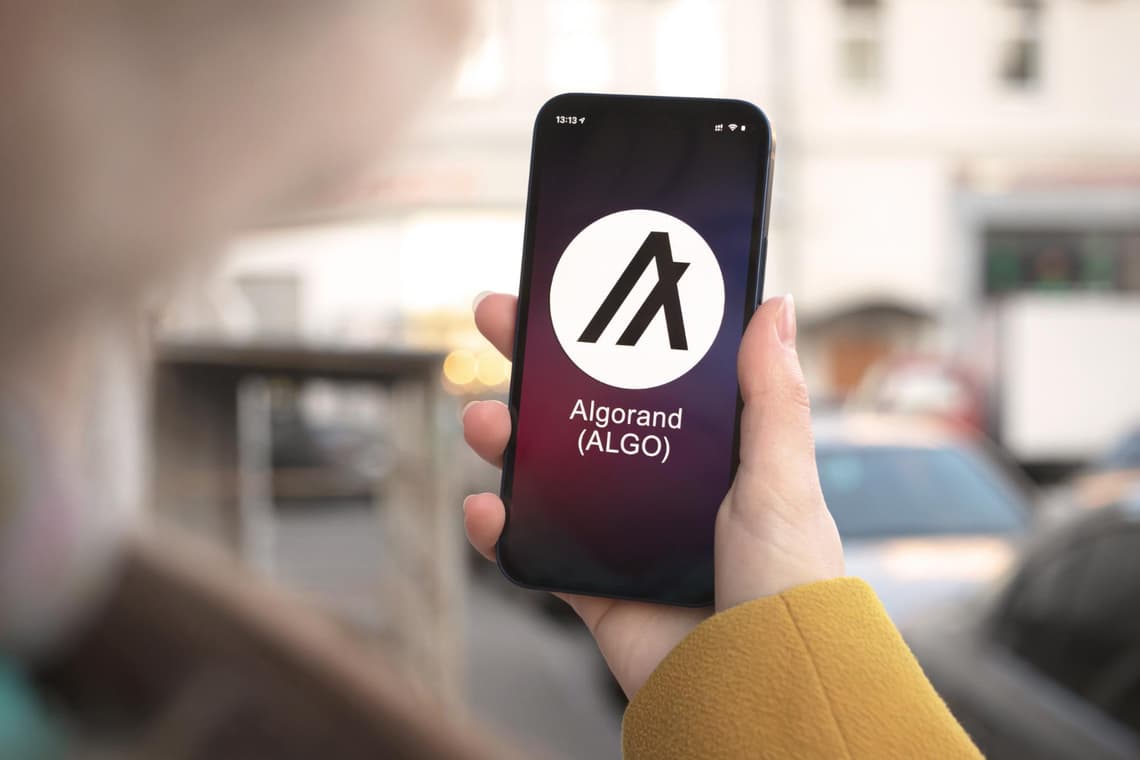 In un mercato delle criptovalute con un mood volto sempre piu al negativo, la comunità crypto discute se ci possano esser ancora dei token che valga la pena acquistare, approfittando dei prezzi a "saldo" di molte criptovalute, le cui quotazioni sono quasi scese in media di oltre il 50% dai massimi di novembre.
E' il caso di un recente tweet di Entrust Algo che ha affermato via twitter come acquistare adesso il token di Algorand sarebbe come acquistare Ada quando quotava 0,06 centesimi ( adesso è a 0,45, ma ha superato anche i 3 dollari)
Buying $ALGO right now is like buying $ADA when it was $0.06 and remember how #Cardano run, well we are a superior technology fast,secure,& scalable. I'm buying at this prices all i can. ALL IN! 🚀📈 #Algorand pic.twitter.com/NHvqokIxYk
— MRALGOSLA.ALGO (@_ENTRUST_ALGO_) June 13, 2022
Di fronte a tale sicurezza che pare essere un tantino troppo ottimistica considerando il mood dei mercati improntato al mero pessimismo, ha risposto prontamente sul profilo ufficiale della blockchain Cardano, "Ada whale" affermando che Algorand deve ancora dimostrare quello che invece la blockchain Cardano pare già aver mostrato in questi ultimi due anni.
Maybe stop trying to pull yourself up on us. If Algorand is as good as you say it is, it will succeed tremendously in its own right.
— ADA whale (@cardano_whale) June 13, 2022
La querele non è nuova anche perchè da tempo il mondo crypto considera Algorand come uno dei principali rivali di Cardano, che a sua volta si considera uno dei maggiori competitor della blockchain Ethereum.
Il fatto curioso è che lo stesso " entrust Algo", nel settembre del 2021, sempre via twitter, aveva fatto una previsione sul prezzo del token Algo, che si è dimostrato nei fatti completamente sballata. La previsione fatta parlava di una quotazione per Algo, entro la fine dell'anno o al massimo i primi mesi del 2022, compresa nella forbice tra i $ 3 e i $ 5 . Ora il token è intorno ai 0,3 centesimi, e il suo massimo nel periodo considerato non ha mai toccato i 3 dollari e dopo aver sfiorato i due euro è lentamente scivolato ai prezzi attuali.
Why $ALGO will be trading between $3-$5 at the end of this year & early 2022.
▫️Governance starts in October, rewards percentage can be seen below.
▫️ 2021 TPS performance – TPS will grow from 1,000 to 46,000.
▫️$ALGO CBDC & #Defi projects launching on Algorand. pic.twitter.com/PYEJFWWRrs
— MRALGOSLA.ALGO (@_ENTRUST_ALGO_) September 3, 2021
Ma vediamo più da vicino cosa sono e quali analogie e differenze hanno queste due blockchain che rappresentano ambedue una alternativa soprattutto per il mercato fiorente di defi ed Nft a quella di Ethereum.
Cardano (ADA) è una piattaforma Blockchain pubblica molto simile a Ethereum, È abbastanza recente, ma è forse uno dei più grandi protocolli Defi ad operare con il meccanismo Proof of Stake (PoS) più economico e sostenibile di quello proof of work di Ethereum e Bitcoin.
Algorand (ALGO) è una delle blockchain che Qualche mese fa, al pari di Solana, Avalanche e Polkadot era considerata una delle "killer Ethereum", proprio per le sue caratteristiche di essere maggiormente sostenibile, più scalabile ed economica. La blockchain Algorand è una delle più veloci ( 4 secondi a transizione) ed una delle più economiche attualmente sul mercato. Algorand utilizza anche il meccanismo di consenso PPoS (Pure Proof of Stake), che seleziona in modo casuale il titolare di un token come produttore del blocco. Il blocco proposto viene approvato da un comitato di 1000 proprietari di token selezionati a caso e quindi aggiunto poi alla blockchain.
---