XRPL Shines: Outperforming BTC, ETH, and ADA in Speed, Cost
XRPL showcased more impressive protocol stats than BTC, ETH and ADA. The measured metrics includes speed, cost and scalability. Ripple's XRP Ledger (XRPL) has outperformed prominent competitors like Bitcoin...
XRPL showcased more impressive protocol stats than BTC, ETH and ADA.
The measured metrics includes speed, cost and scalability.
---
Ripple's XRP Ledger (XRPL) has outperformed prominent competitors like Bitcoin (BTC), Ethereum (ETH), and Cardano (ADA) in terms of major blockchain metrics like speed, cost, and scalability. For a long while, XRPL has taken center stage as one of the most scalable blockchains in the ecosystem. 
On-chain data has shown that the XRPL boasts 3.6 seconds per transaction, and this makes it the fastest among all four networks. In the case of Bitcoin, the blockchain can take as much as a few minutes to an hour to process a transaction. Ethereum has a better speed than BTC. The Proof-of-Stake (PoS) network boasts of a speed of 15 seconds to five minutes per transaction which is still slower than XRPL.
Many crypto players had speculated that the transition from the Proof-of-Work (PoW) to PoS which is popularly known as The Merge would improve the speed of the ETH network, that is, cause a significant reduction in traffic recorded on the network. However, the development team behind ETH refuted the claims, clarifying that The Merge would only trigger a slight improvement in the speed. 
Of all four networks, Cardano's speed is the best when compared to those of BTC and ETH. Despite these acknowledgment, it still slower than XRPL. Cardano transactions are completed at an average of 20 seconds per transaction. 
Comparing XRPL Scalability and Protocol Metrics
In terms of transaction cost, BTC charges $0.8073 per transaction, making it the highest of all four networks. The ETH blockchain's transaction cost is only a few cents. It is worth noting that The Merge played a crucial role in reducing the transaction cost on ETH to around $0.47 but it is still significantly higher than that of XRPL, especially when validator's costs and cost during congestion is factored in. 
>> Buy Cardano (ADA) quickly and securely with PayPal, credit card or bank transfer at eToro. Visit Website <<
The XRP Ledger has an attractive average transaction cost of $0.0004. For the last network on the list, Cardano, the transaction cost is usually dependent on the transaction and protocol parameters. It could range from $0.15 to $0.19, a figure that is still higher than XRPL.
Some data suggest that XRPL handles as much as 1,500 Transactions Per Second (TPS) but David Schwartz, Ripple's Chief Technology Officer (CTO) recently clarified that the network has never handled that much TPS. Instead, he said XRPL handles only 300 to 500 TPS. Compared to other networks being considered, this showcases a very high scalability. 
Bitcoin processes only seven transactions per second. Before The Merge, Ethereum founder Vitalik Buterin said that the network is capable of handling about 100,000 TPS following the transition. This is yet to materialize as Ethereum currently handles only an average of 29 TPS.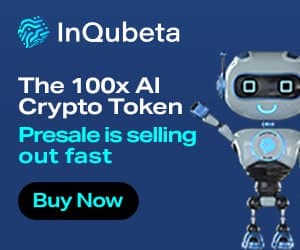 Cardano is doing better than the others except XRPL with an average of 250 TPS. Following the integration of Cardano Hydra, there were claims that Cardano scalability will improve to around 1 million, however, it was quickly debunked by core developer Mattias "KtorZ" Ben who said the statements were misleading.
Best Crypto Exchange for Everyone:
Invest in Cardano and 70+ cryptocurrencies and 3,000 other assets.
0% commission on stocks – buy in bulk or just a fraction from as little as $10.
Copy top-performing traders in real time, automatically.
Regulated by financial authorities including FAC and FINRA.

2.8 Million Users
Get Started
Crypto News Flash does not endorse and is not responsible for or liable for any content, accuracy, quality, advertising, products, or other materials on this page. Readers should do their own research before taking any actions related to cryptocurrencies. Crypto News Flash is not responsible, directly or indirectly, for any damage or loss caused or alleged to be caused by or in connection with the use of or reliance on any content, goods, or services mentioned.