The personalized ADA Handle feature is now available on mainnet
Lace brings you ADA Handle's personalized $handle feature so you can express yourself just the way you want to.
At last, after a crucial phase of community testing on the pre-production network, the ADA Handle personalized feature is now available on the Cardano mainnet, so now it can be enjoyed by everyone in Lace. Check out our previous blog post on our partnership with ADA Handle for more details on the new personalized $handle feature.
How to create your personalized $handle
Bring your best self to Web3 | Lace x ADA Handle | Be more you
First up, head to the Ada Handle Personalization Platform and start personalizing your profile:
Go to handle.me and connect your Lace wallet
Choose the $handle you'd like to personalize
Get redirected to your personal dashboard
Now enter the $handle Designer.
In the Designer, you can customize your $handle:
Buy backgrounds or profile pictures from verified vendors and attach them to your $handle
Add a QR code to your dashboard
Add verified social links
Complete with more visual customizations
Once finished, you can checkout with all of their modifications of which will be a flat fee of about 6 ADA regardless of how many modifications.
How to view your $handle on Lace
Check your profile picture and $handle in the dropdown menu.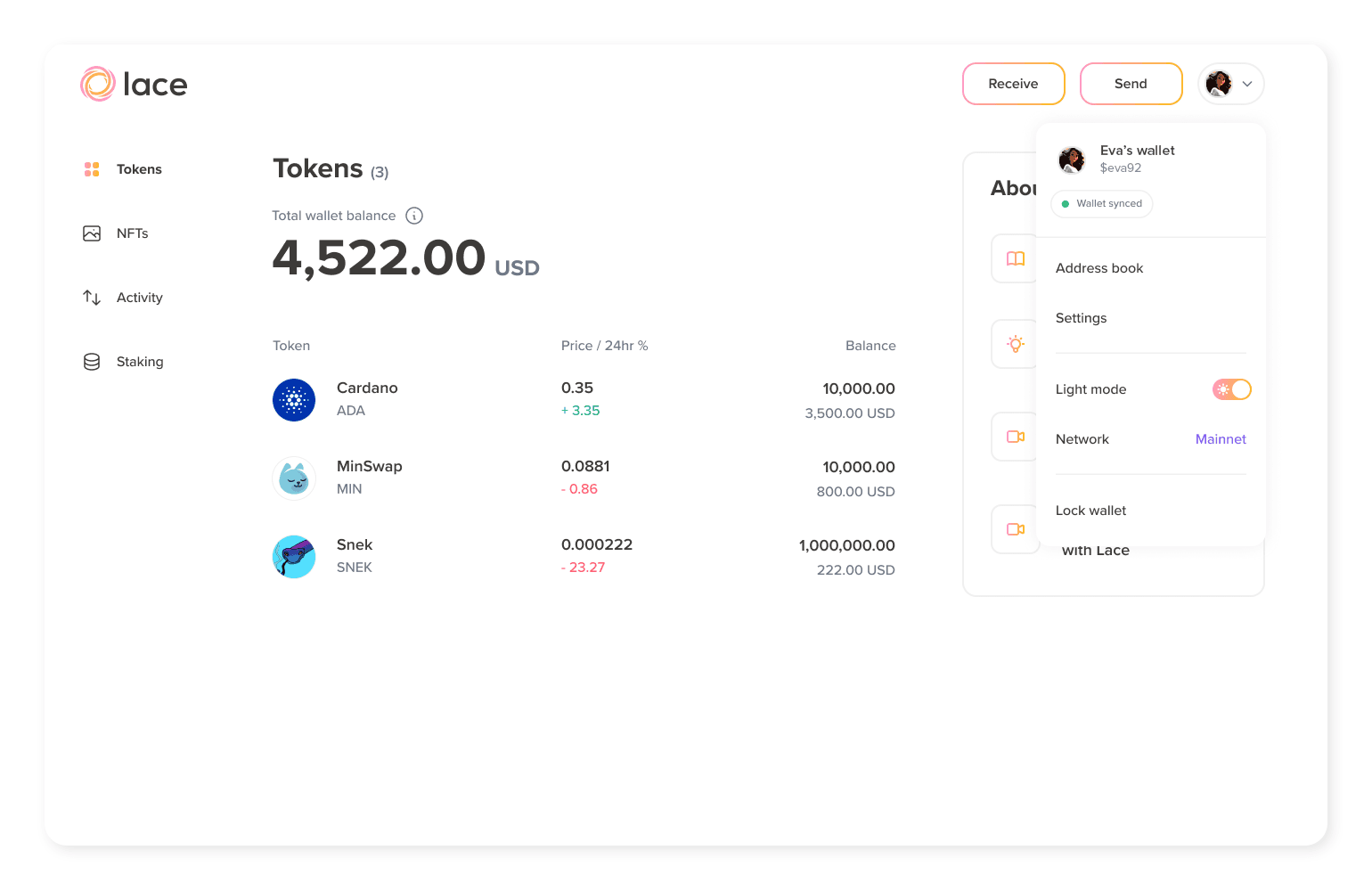 Head to the NFT tab to view your personalized and regular $handles as NFTs.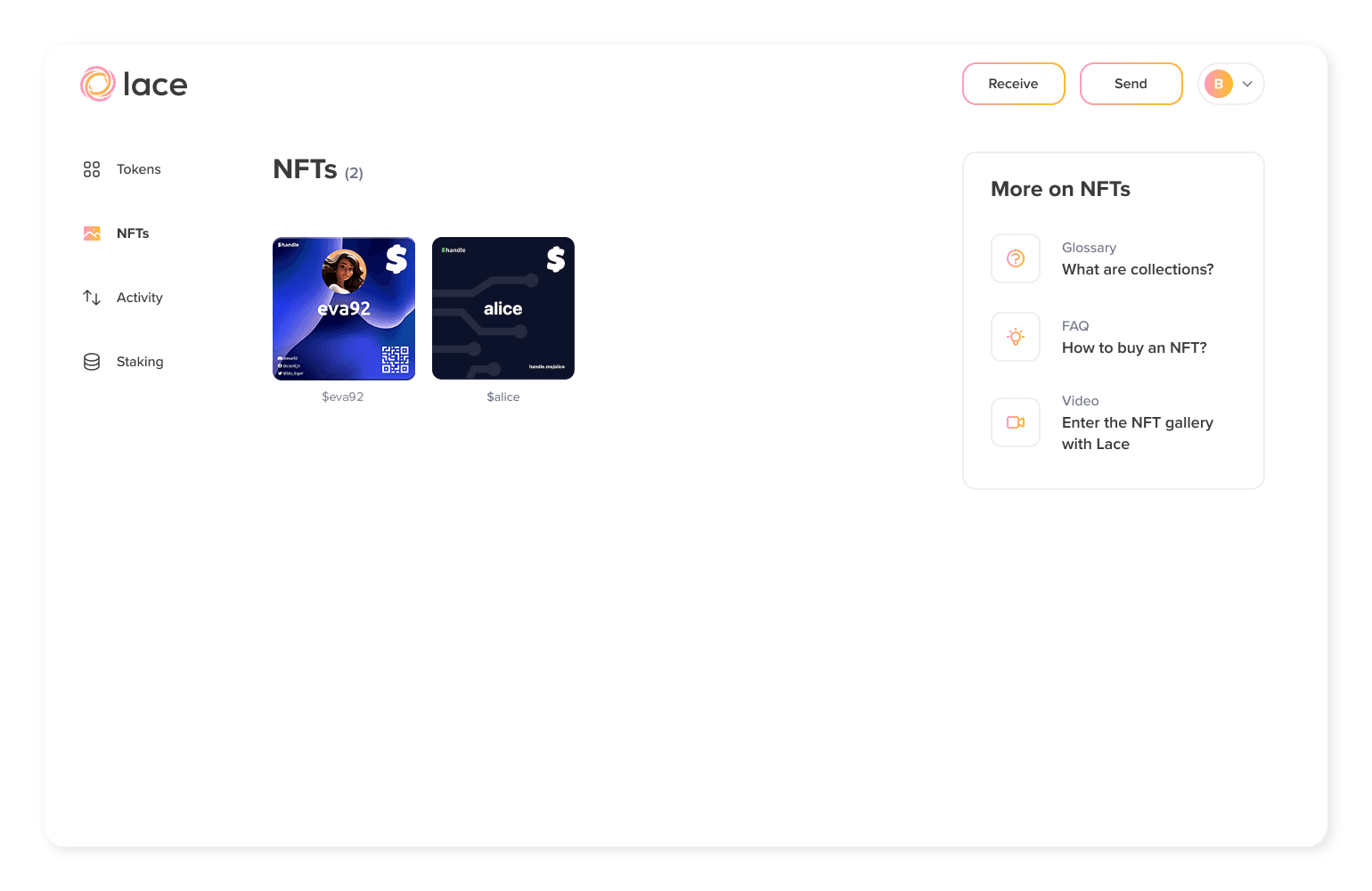 Find your personalized $handles in the Receive section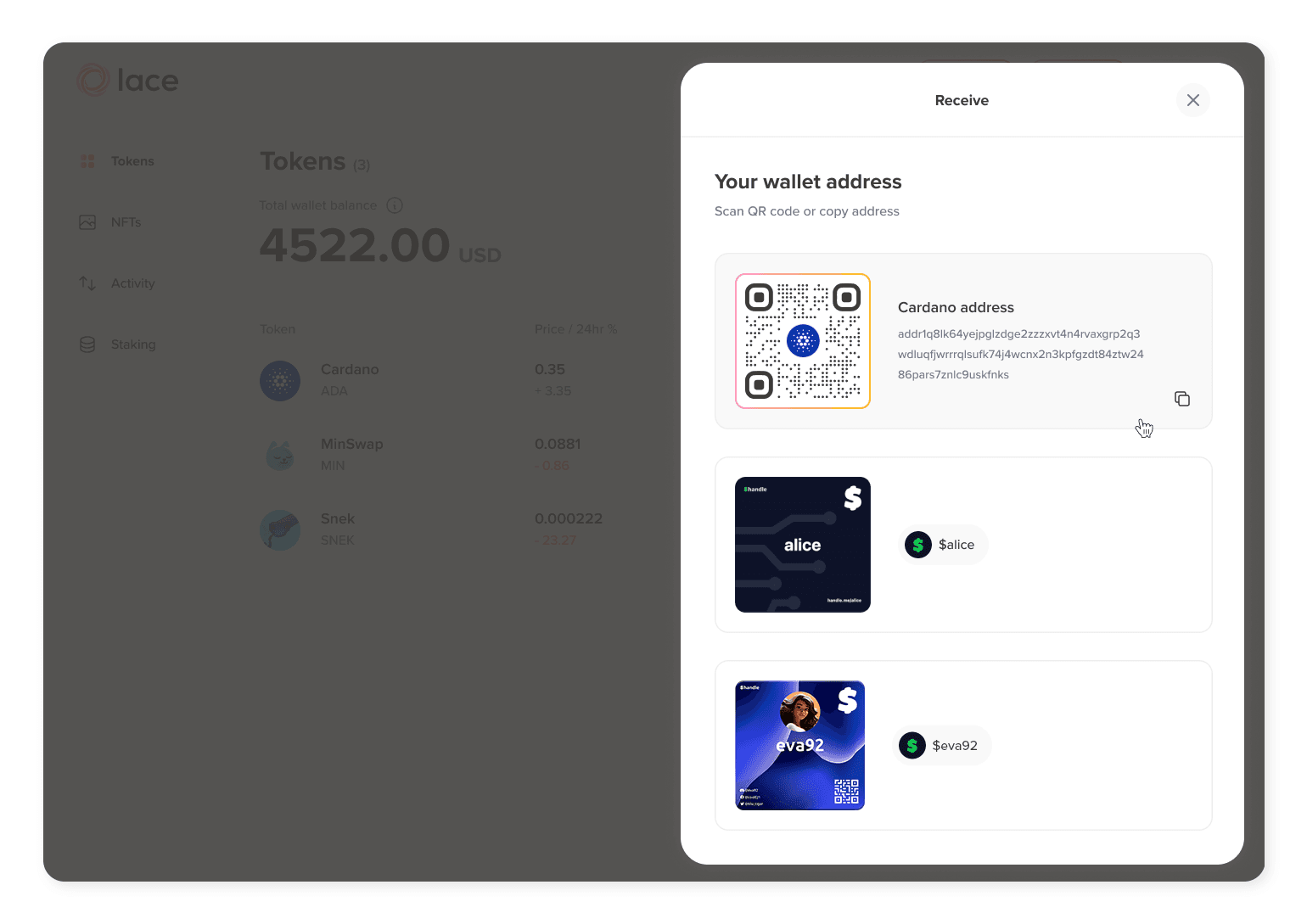 Choose your $handle to send assets to your contacts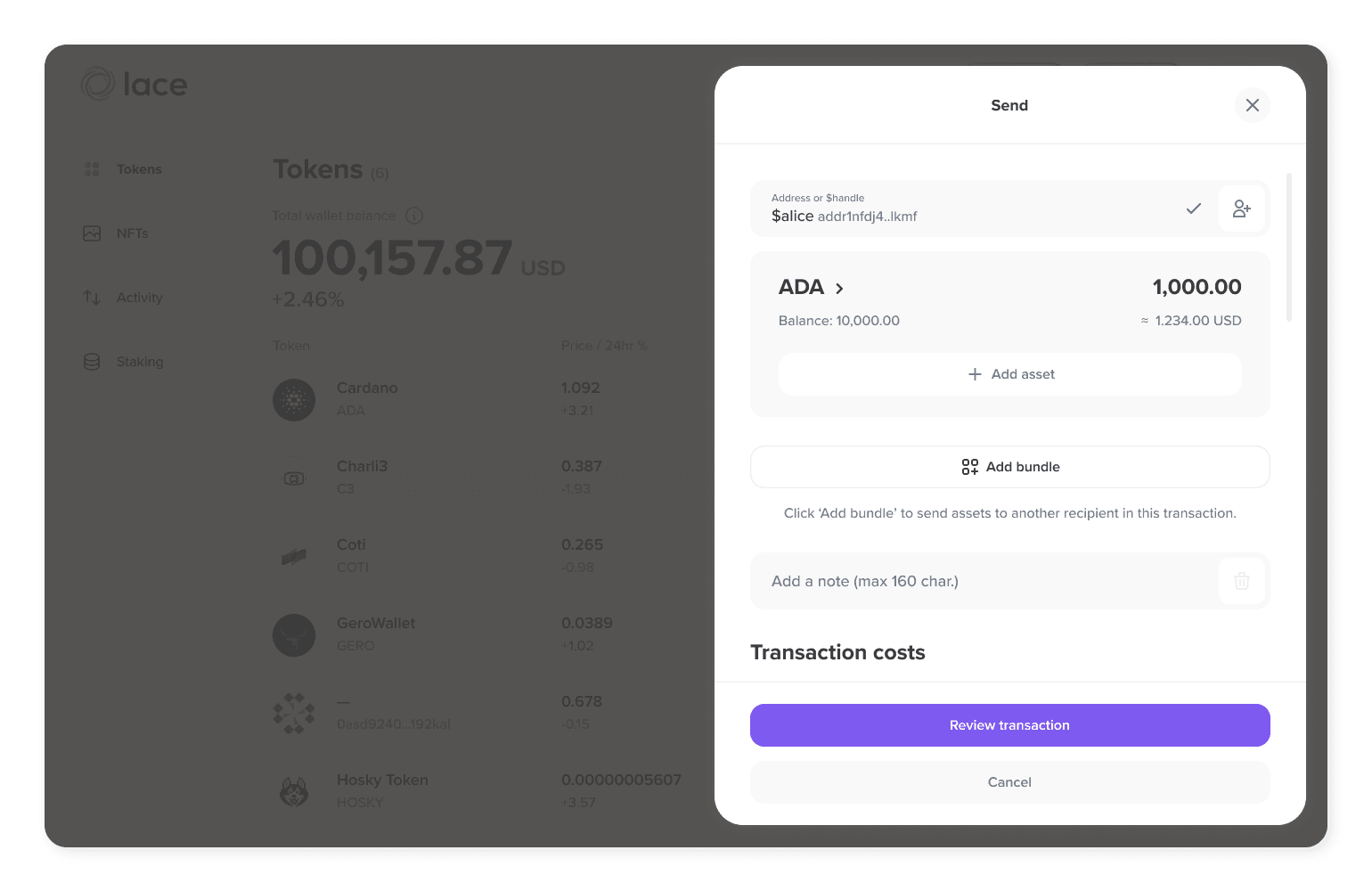 A word from our partners
'Most of the personal data that makes up our online identity is held by a handful of corporations and institutions, and sold to the highest bidder. Web3 provides the foundation to build a network of data-sovereign and financially autonomous participants. Owning a $handle is the very first step in getting back our right to our own identity, our own data, and our own sense of self.'
– $Goose, ADA Handle
Add your personalized $handle to Lace today and bring your authentic self to Web3.