The Complete Guide to Investing in Cryptocurrency Index Funds
What are Cryptocurrency Index Funds?Traditional Index Fund Vs. Cryptocurrency Index FundHow to Invest in Cryptocurrency Index FundsInvesting in Cryptocurrency ETFs and Mutual FundsBuying Cryptocurrencies on...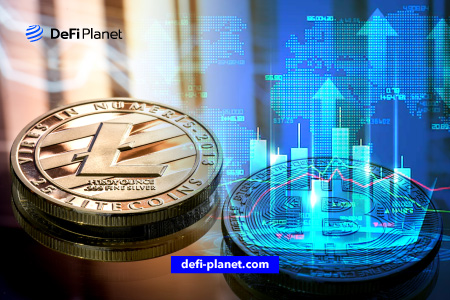 Cryptocurrency index funds provide a straightforward way to invest in the cryptocurrency market, with the added benefit of potentially high returns. 
Crypto newbies might find investing in cryptocurrency through regular brokerage accounts or retirement plans can be challenging due to the lack of regulation and high price volatility. By investing in a cryptocurrency index fund, you can avoid the need to purchase individual stocks and navigate the complexities of the cryptocurrency market.
Like traditional investment vehicles like mutual funds and exchange-traded funds, cryptocurrency index funds allow investors to diversify their assets and mitigate the risks of investing in a single cryptocurrency. 
If you want to learn more about cryptocurrency index funds, this article is for you. We will explore how to invest in cryptocurrency index funds and the top cryptocurrency index funds to consider in 2023.
A cryptocurrency index fund is a type of financial vehicle that invests in a collection of cryptocurrencies. Cryptocurrency index funds are designed to track a specific index of cryptocurrency assets, such as the top ten, the top 100, or even the total market for digital assets.
The simplest way to understand cryptocurrency index funds is to first understand what index funds are. An index fund is a type of mutual fund in which the fund management invests in securities with the help of a pool of investor funds. 
Unlike a mutual fund, an index fund does not have a fund manager. It instead invests in a particular stock market index. These market indexes are collections of securities that represent different aspects of the overall market. The S&P 500, for example, is a market index of 500 large U.S. corporations.
Index funds are an excellent investing option since they are inexpensive, simple to invest in, and offer decent returns in general. Cryptocurrency index are attractive investment opportunities because of these inherent advantages of index funds. 
Investing in a cryptocurrency index fund is possible because there have been few successful attempts to create traditional investment vehicles that track a variety of cryptocurrencies. For the time being, crypto index funds are largely experimental pursuits.
Traditional Index Fund Vs. Cryptocurrency Index Fund
The main difference between a traditional index fund and a crypto index fund is the types of assets that are invested in. Traditional index funds are based on traditional financial assets (stocks and bonds), while crypto index funds are based on tokens powered by cryptography and blockchain technology. 
Another significant difference is that cryptocurrency markets can be more volatile than traditional markets. As a result, crypto index funds may experience greater price movements than traditional index funds, so someone investing in a crypto index fund may profit more but may also lose more.
Aside from potentially higher risks and rewards, another difference is the number of products available and the ease with which consumers can access them. Hundreds, if not thousands, of traditional index funds are available that track various market indices. But cryptocurrency index funds are still pretty new, and only a small number are available to the public at this time.
How to Invest in Cryptocurrency Index Funds
There are currently few options for investing in cryptocurrency index funds. The following are the popular ways you can invest in crypto index funds.
Investing in Cryptocurrency ETFs and Mutual Funds
Cryptocurrency exchange-traded funds (ETFs) and mutual funds are now available to investors. However, these funds primarily focus on Bitcoin, making them less diverse regarding index-style investment opportunities.
There is speculation that hedge funds will become increasingly significant to the economy as the Securities and Exchange Commission grants them greater permission to conduct business.
Buying Cryptocurrencies on an Exchange
When you buy coins from a reputable cryptocurrency exchange, you get both direct ownership and easy access to many different types of tokens.
Current exchanges have the most diversification potential. They allow you to invest in a large number of tokens and create your cryptocurrency portfolio, similar to an index fund.
The following are the top cryptocurrency exchanges:
Gemini

Crypto.com

Coinbase Pro

Binance.US
Exchanges act as a middleman for the purchase, sale, and exchange of cryptocurrencies. They can also keep your coins or transfer them to the wallet of your choice. While there may be fees for buying and selling on exchanges, there are no fees for management or custodial services. 
Investing in Stocks That Have Cryptocurrency Exposure
This approach allows you to benefit from stricter regulation without directly exposing your portfolio to the volatile digital coin market.
Investors could invest their money in cryptocurrency exchanges, miners, or other cryptocurrency-related businesses. There are a few cryptocurrency-focused ETFs, such as BLOK and BITQ.
Cryptocurrency Index Funds Topping the Charts in 2023
Crypto20 (C20)
Crypto20 (C20) simplifies investing in the cryptocurrency market for traders and investors. Rather than requiring investors to investigate each asset, C20 offers a portfolio of the top 20 cryptocurrencies that are already set and cannot be modified.
C20 is powered by an advanced algorithm managed by the fund management team. When investors buy a single token, they gain access to a diversified fund that tracks the top 20 crypto assets. 
One of the significant advantages of C20 is its robust plan for managing the asset portfolio. The fund management team has developed a strategy for rebalancing the assets in the index, and they regularly evaluate when to add or remove assets. This approach ensures that the index fund remains up-to-date and in line with the latest developments in the cryptocurrency market.
Cryptoindex
Cryptoindex tracks the top 100 cryptocurrencies in the market, the moniker CIX100. This index is determined using the company's advanced "Zorax" technology, which considers over 200 variables for an accurate evaluation and selection of coins. 
One of the key features of the index fund is its AI-powered system, which automatically balances the CIX100 every month. This built-in mechanism is designed to identify coins with artificially inflated prices, ensuring that the index accurately reflects the market. In addition to the overall index, the platform also provides "Sectoral Indices," which offer indexes for different businesses, such as supply chain, storage, and advertising.
Investors who prefer a more customized approach can build their portfolios based on an index automatically rebalanced monthly.
The CIX100 index is now available on popular financial terminals like Reuters, TradingView, and Bloomberg. This move has helped to bring crypto index funds closer to widespread adoption, with more than half a million traditional investors worldwide currently using these financial services.
BitWise 10
BitWise 10 is an index fund that tracks the ten most valuable cryptocurrencies outside Bitcoin. The ten cryptocurrencies it tracks are selected based on market size, risk factors, and monthly rebalancing. This approach offers investors a diversified portfolio of cryptocurrencies rather than a single investment.
While some other funds approach portfolio diversification by investing in equities, bonds, and other assets aside from the various cryptocurrencies they track. However, BitWise 10 differs from those funds as it focuses solely on cryptocurrencies.
The fund trades over the counter, and its share prices may occasionally move at a significant discount or premium to the underlying crypto values it holds, depending on demand. Investors interested in investing in the most prominent cryptocurrencies can consider this crypto index fund as an option.
Galaxy Crypto Index Fund
The Galaxy Crypto Index Fund is designed to track the Bloomberg Galaxy Crypto Index, which comprises 12 digital currencies that are weighted by market capitalization.
Bitcoin and Ethereum are heavily represented in the portfolio, each with a weighting of 70% due to the fund's maximum coin weighting limit of 35%. The rest of the portfolio includes Cardano, Avalanche, Solana, Polkadot, Cosmos, Litecoin, Polygon, Uniswap, Chainlink, and Algorand. 
The Galaxy Crypto Index Fund was first introduced in August 2017 under the ticker symbol BGCI, and it is one of the earliest crypto options available in the market.
In Conclusion
Crypto index funds offer an easy option for investors to access a variety of digital assets. Most of these funds also automatically rebalance and adjust their portfolio for investors.

Currently, many investors may find investing in individual cryptocurrencies or cryptocurrency stocks more beneficial. However, as cryptocurrencies become popular, more crypto index funds will likely become available and attractive.
Disclaimer: This article is intended solely for informational purposes and should not be considered trading or investment advice. Nothing herein should be construed as financial, legal, or tax advice. Trading or investing in cryptocurrencies carries a considerable risk of financial loss. Always conduct due diligence.
If you would like to read more articles like this, visit DeFi Planet and follow us on Twitter, LinkedIn, Facebook, and Instagram, and CoinMarketCap Community.
"Take control of your crypto portfolio with MARKETS PRO, DeFi Planet's suite of analytics tools."
Don't miss out!
Subscribe To Our Newsletter
Give it a try. You can unsubscribe at any time.
---