Tezos Implements 'Mumbai' Upgrade, for 1 million tps
Tezos has released its proprietary scaling solution through the Mumbai Upgrade. The PoS network now joins the likes of Polygon and Cardano also invested in scaling their protocols. In what is considered a...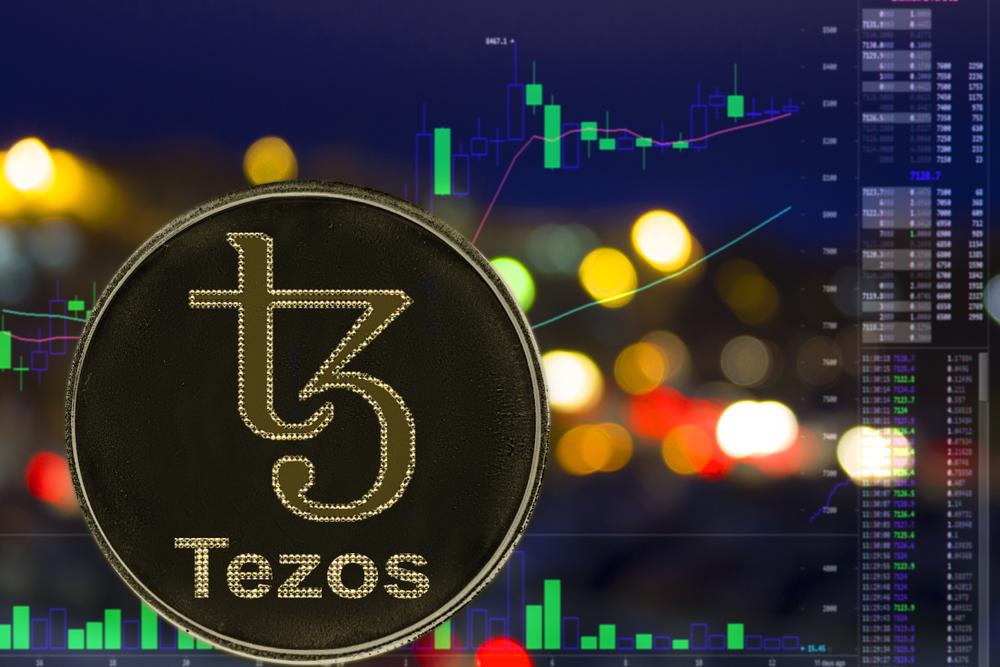 Tezos has released its proprietary scaling solution through the Mumbai Upgrade.
The PoS network now joins the likes of Polygon and Cardano also invested in scaling their protocols.
---
In what is considered a long due move, Tezos (XTZ), one of the dominant Proof-of-Stake (PoS) blockchain networks around have announced the implementation of its Mumbai upgrade. According to the announcement, Mumbai Upgrade is the thirteenth core protocol upgrade the Tezos network will be recorded since its inception and it prioritizes scaling solutions.
As Tezos noted, the upgrade introduced Tezos to the world of optimistic rollups through its own customized Smart Rollup technology. With this, the protocol noted that up to 1 million transactions can be carried out on the blockchain without giving up its decentralization potential.
Besides the ability to process a high number of transactions, Tezos also said the protocol now has better security and network integrity.
Smart Rollups enable decentralized applications (dApps) to benefit from their own dedicated hardware resources in order to process a high amount of transactions, while the integrity and security of the Smart Rollup is guaranteed by the Tezos main chain, or Layer 1.
Tezos said in a statement, adding that:
Due to this approach, the Tezos ecosystem will be able to surpass the milestone of one million transactions per second in 2023 without sacrificing decentralization.
According to the protocol, developers will also be able to make use of the WebAssembly execution environment that accompanied the upgrade to deploy Dapps written in general-purpose languages. The Tezos WASM will also support EVM-compatible codes. 
Tezos Joins the Blockchain Scaling Agenda with Mumbai
The subject of scaling a blockchain protocol remains one of the major bottlenecks most protocols are battling today. Despite the obvious innovative features of blockchain technology, they still fare behind mainstream payment outfits like Visa and Mastercard. The need to change the status quo remains one major drive why many protocols are investing in research to scale up.
Besides Tezos, other major protocols including Polygon (MATIC), and Cardano (ADA) are also working toward their own scalability solutions. Infact, Polygon has launched its proprietary scaling protocol dubbed zkEVM. Polygon is already expanding its ecosystem beyond the normal confines of what the Web3.0 ecosystem can offer.
To meet this broad demand, it developed zkEVM which is also designed to serve as the scaling template for the Ethereum ecosystem.
In what appears as a race for dominance, Cardano is also actively developing its Hydra scaling solution that it also hopes will be able to accommodate millions of transactions. The Cardano innovation is hinged on creating a hydra head where transactions can be settled offline and later synchronized unchain.
Subscribe to our daily newsletter!
          No spam, no lies, only insights. You can unsubscribe at any time.

While the model appears technical, for the average user, it will be business as usual as the advanced user experience is also being built along with the innovation.
With the latest Mumbai upgrade, many are optimistic it will take the price of XTZ from $1.1 it is now to a new ATH.
Crypto News Flash does not endorse and is not responsible for or liable for any content, accuracy, quality, advertising, products, or other materials on this page. Readers should do their own research before taking any actions related to cryptocurrencies. Crypto News Flash is not responsible, directly or indirectly, for any damage or loss caused or alleged to be caused by or in connection with the use of or reliance on any content, goods, or services mentioned.
---