SEC peut reconnaître n'importe quel jeton comme une sécurité - La Crypto Monnaie
Le financier et présentateur de télévision américain Mark Cuban a accusé la Securities and Exchange Commission (SEC) de ne pas avoir de système de classification des monnaies numériques. Dans de telles conditions, le régulateur peut reconnaître n'importe quel jeton comme un titre. Autrement dit, les investisseurs prennent un gros risque lorsqu'ils décident d'acheter de la […]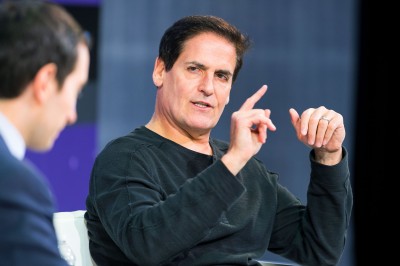 Temps de lecture :1 Minutes, 21 Secondes
Le financier et présentateur de télévision américain Mark Cuban a accusé la Securities and Exchange Commission (SEC) de ne pas avoir de système de classification des monnaies numériques.
Dans de telles conditions, le régulateur peut reconnaître n'importe quel jeton comme un titre. Autrement dit, les investisseurs prennent un gros risque lorsqu'ils décident d'acheter de la monnaie virtuelle.
La SEC peut reconnaître l'actif qu'elle a acheté comme un titre et accuser son émetteur ou sa bourse de ne pas avoir de licence.
Dans le cadre du procès initié par la SEC, les altcoins Binance Coin (BNB), Polygon (MATIC), Cardano (ADA) et Solana (SOL) pourraient être inclus dans la catégorie des titres potentiels non enregistrés.
Mark Cuban sur Twitter a critiqué cette approche du régulateur. Selon lui, la Securities and Exchange Commission adhère à deux poids deux mesures, ce qui crée de gros problèmes tant pour l'industrie que pour les autorités.
Il est nécessaire de développer des critères qui guideront les émetteurs de jetons. Un tel système assurera la protection des investisseurs et la transparence des opérations dans la cryptosphère, a souligné le milliardaire.