Rosen Bridge Nears Completion: Swap Between Ergo and Cardano
Rosen Bridge is creating a gateway between Cardano and Ergo protocol. The bridge is focused on ensuring security, a key need to prevent hacks. Web3.0 startup, Rosen Bridge is finalizing the release of a...
Rosen Bridge is creating a gateway between Cardano and Ergo protocol.
The bridge is focused on ensuring security, a key need to prevent hacks.
---
Web3.0 startup, Rosen Bridge is finalizing the release of a bridge on the Cardano (ADA) blockchain where users can swap their native assets between Ergo and Cardano. Precisely, the bridge is aimed at facilitating accessibility to both blockchains and according to a tweet by Ergo, it also has the potential to open Ergo to new and existing Decentralized Finance (DeFi) markets more broadly.
Notably, the Rosen Bridge is an Ergo-centric bridge that permits the transfer of coins and tokens between Ergo and other blockchains. Unlike many other protocols, the Rosen Bridge is more focused on upscaling security than increasing transaction speed. Once the consensus on any action is performed on Ergo, there is no need to deploy and utilize smart contracts on the other chains.
This is very useful as it mitigates the attack vector of the bridge because there would be no need to worry about the security integrity of the other blockchains.
This singular capacity of eliminating the need for interaction between smart contracts on different chains is a unique innovation that distinguishes Rosen Bridge from its counterparts. As a bridge that prioritizes robust security, Rosen Bridge has two layers of security in the form of watchers and guards. This makes it a 2nd layer authentication bridge that is capable of keeping the DeFi ecosystem safe from hacks and exploits.
Watchers are found in the first layer where their activities are centered around monitoring and reporting activities on the network. Their core functions are to monitor the chain, approve/verify an event, report the event, and attempt to reach a consensus on this verified event.
>> Buy Cardano (ADA) quickly and securely with PayPal, credit card or bank transfer at eToro. Visit Website <<
Once it reaches a consensus on an event, the second layer is notified and from there, the guards take over. Guards are more focused on conducting verification of an event or activity. Immediately after the guards confirm the approved event, they create/sign the required transaction for Ergo or chainX.
DeFi Bridges Suffering Multiple Attacks
With DeFi bridges prone to attacks, these multiple layers of security are enabled to protect users against potential attacks or hacks. Noteworthy, Rosen Bridge supports any blockchain that supports multi-signature or threshold signatures. Providing robust security is of utmost importance, especially when dealing with financial assets. Over the years, bridges have been plagued with hacks and exploits and the criminals behind the attacks siphon users' funds in millions.
More than a year ago, Axie Infinity suffered an attack on its Ronin bridge which led to the loss of over $600 million. The attacker gained control of Sky Mavis's four Ronin Validators and a third-party validator run by Axie DAO. With five validators under the attacker's control, the network's security powers were entirely compromised and the funds were stolen.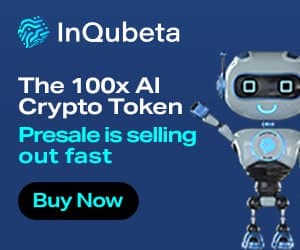 Similarly, Harmony's Horizon Bridge was attacked and $100 million in altcoins was transferred from the protocol. Most of the stolen tokens were Wrapped BTC (WBTC), USD Coin (USDC), Tether (USDT), Dai (DAI), Aave (AAVE), Sushi (SUSHI), Binance USD (BUSD), Frax (FRAX), Frax Share (FXS), and AAG (AAG).
Best Crypto Exchange for Everyone:
Invest in Cardano and 70+ cryptocurrencies and 3,000 other assets.
0% commission on stocks – buy in bulk or just a fraction from as little as $10.
Copy top-performing traders in real time, automatically.
Regulated by financial authorities including FAC and FINRA.

2.8 Million Users
Get Started
Crypto News Flash does not endorse and is not responsible for or liable for any content, accuracy, quality, advertising, products, or other materials on this page. Readers should do their own research before taking any actions related to cryptocurrencies. Crypto News Flash is not responsible, directly or indirectly, for any damage or loss caused or alleged to be caused by or in connection with the use of or reliance on any content, goods, or services mentioned.