Ethereum Gas Fees Skyrocket - Investors Flock to Cardano
Cardano has become the preferred destination for investors as Ethereum's gas fee skyrockets to $187. Cardano recently launched its Hydra upgrade to make the network more scalable. Hydra, the layer 2...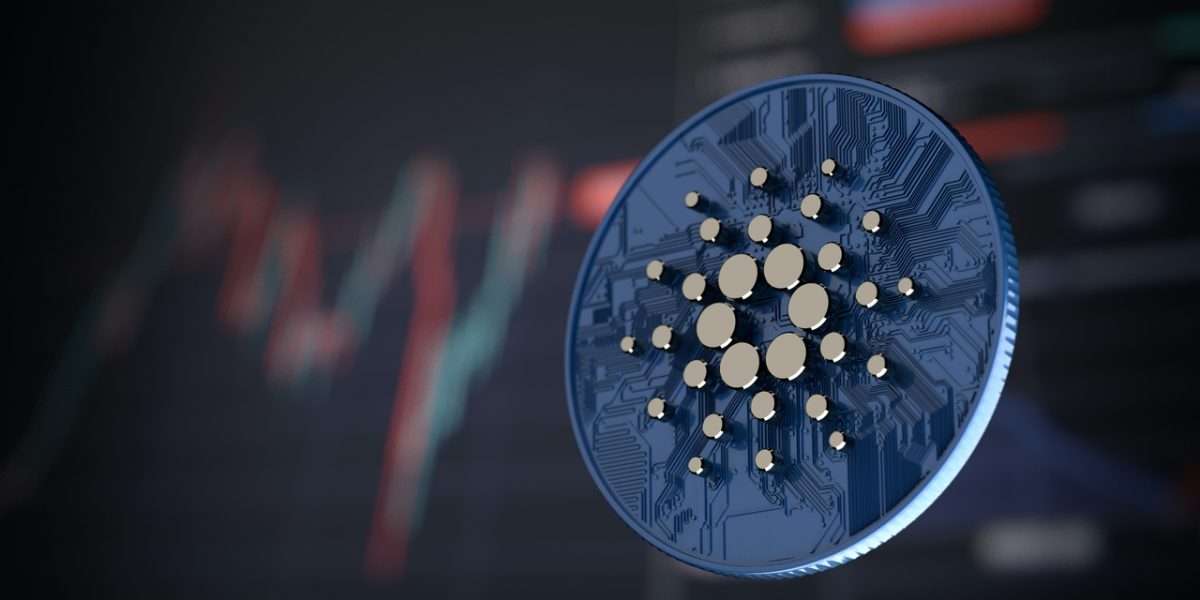 Cardano has become the preferred destination for investors as Ethereum's gas fee skyrockets to $187.
Cardano recently launched its Hydra upgrade to make the network more scalable.
---
Hydra, the layer 2 protocol recently launched on the Cardano blockchain has made the ecosystem more attractive for investors as it addresses the scalability problem. The Ethereum network on the other hand has become more difficult to use as its gas fee continuously rises to unimaginable heights. According to reports, the gas fee has skyrocketed to $187, forcing investors to move to the Cardano ecosystems. 
Estimated gas fees for a tx on Eth right now: $187.71

Hey guys, ever heard of Cardano? pic.twitter.com/mTZ2KW9xOe

— Rami (@CardanoRami) May 8, 2023
In a long Twitter thread, Sebastien Guillemot, CTO and co-founder of DCSpark explains that Cardano is only 6 percent to reach its maximum capacity.
Cardano is currently at 94% load!

Only 6% left until Cardano is at max capacity

What does that mean, and how can you be prepared 🧵 pic.twitter.com/1TZsIUg10N

— Sebastien Guillemot (@SebastienGllmt) May 8, 2023
Over the years, Cardano has implemented several initiatives to upgrade its network including its February Valentine upgrade. This upgrade is reported to add more support to a curve called SECP256k1.
Bitcoin, Ethereum, and Binance Coin use this for their public key cryptography, so the change improves compatibility between Cardano and these other leading blockchains. In particular, people and firms creating decentralized applications (DApps) on Cardano will be able to use two more types of signature, Elliptic Curve Digital Signature Algorithm (ECDSA) and Schnorr, to verify data. This is in addition to Cardano's native signature algorithm, the Edwards-curve Digital Signature Algorithm (EdDSA).
In addition to helping developers to save money and time and also removing errors that could jeopardize security when writing smart contracts in Plutus, it also aims to improve interoperability. 
The Valentine signature changes, which means transactions generated on a sidechain or another blockchain can be easily verified. Cardano's Hydra also gives the platform an edge over Ethereum as it speeds up the processing time for applications and also frees up the main chain from engaging in that function. More interestingly, it reduces costs, making it more attractive to users. 
Cardano Works on DJED and the Sustainability Concept
Cardano has also placed great significance on sustainability as it seeks to make the blockchain more decentralized to prevent the network from being controlled by a single entity or small group of people. In this case, enabling Peer-to-peer (P2P) communication helps the network to be more decentralized as thousands of computers being operated by Cardano's stake pool operators interact with each other.
#Cardano's recent upgrades are improving interoperability, scalability and sustainability, making it an attractive blockchain for developers creating DApps. In this blog, we look at the Valentine signature changes, dynamic P2P, Hydra, and more.https://t.co/I0od7Czu38

— Input Output (@InputOutputHK) May 8, 2023
Cardano also added the DJED stablecoins to its space of Decentralized Finance (DeFi) offerings in January. In a day, the stablecoin attracted 27m ADA in backing. Also, it was listed on exchanges including MinSwap, MuesliSwap, and Wingriders. The backing is said to unlock the DeFi opportunities in the Cardano ecosystem with DJED being used to settle payment and fees.
To improve the network further, Cardano has increased its training course to benefit programmers and other users with no programming knowledge. According to the statement, the IOG Academy will provide technical guides, courses, and Q&A sessions on Marlowe and Plutus. 
Subscribe to our daily newsletter!
          No spam, no lies, only insights. You can unsubscribe at any time.

A starting point for this is a course on GitHub that gives the basics of the Haskell language for Marlowe and Plutus. Over the past five years, more than 500 people at IOG have been beavering away on Cardano. That figure is now being multiplied by a large number of developers outside the company. They have launched 119 projects so far, with a thousand more in the pipeline. With every upgrade to Cardano, IOG aims to make their life easier and the road to decentralized finance for the world easier.
Crypto News Flash does not endorse and is not responsible for or liable for any content, accuracy, quality, advertising, products, or other materials on this page. Readers should do their own research before taking any actions related to cryptocurrencies. Crypto News Flash is not responsible, directly or indirectly, for any damage or loss caused or alleged to be caused by or in connection with the use of or reliance on any content, goods, or services mentioned.