Crypto For A Change: Cardano, Honey Bee Inu & Dogetti Lead A Revolution
As the blockchain industry evolves, sustainability has emerged as a critical factor shaping its future. Traditional cryptocurrency mining consumes significant energy due to complex computational processes....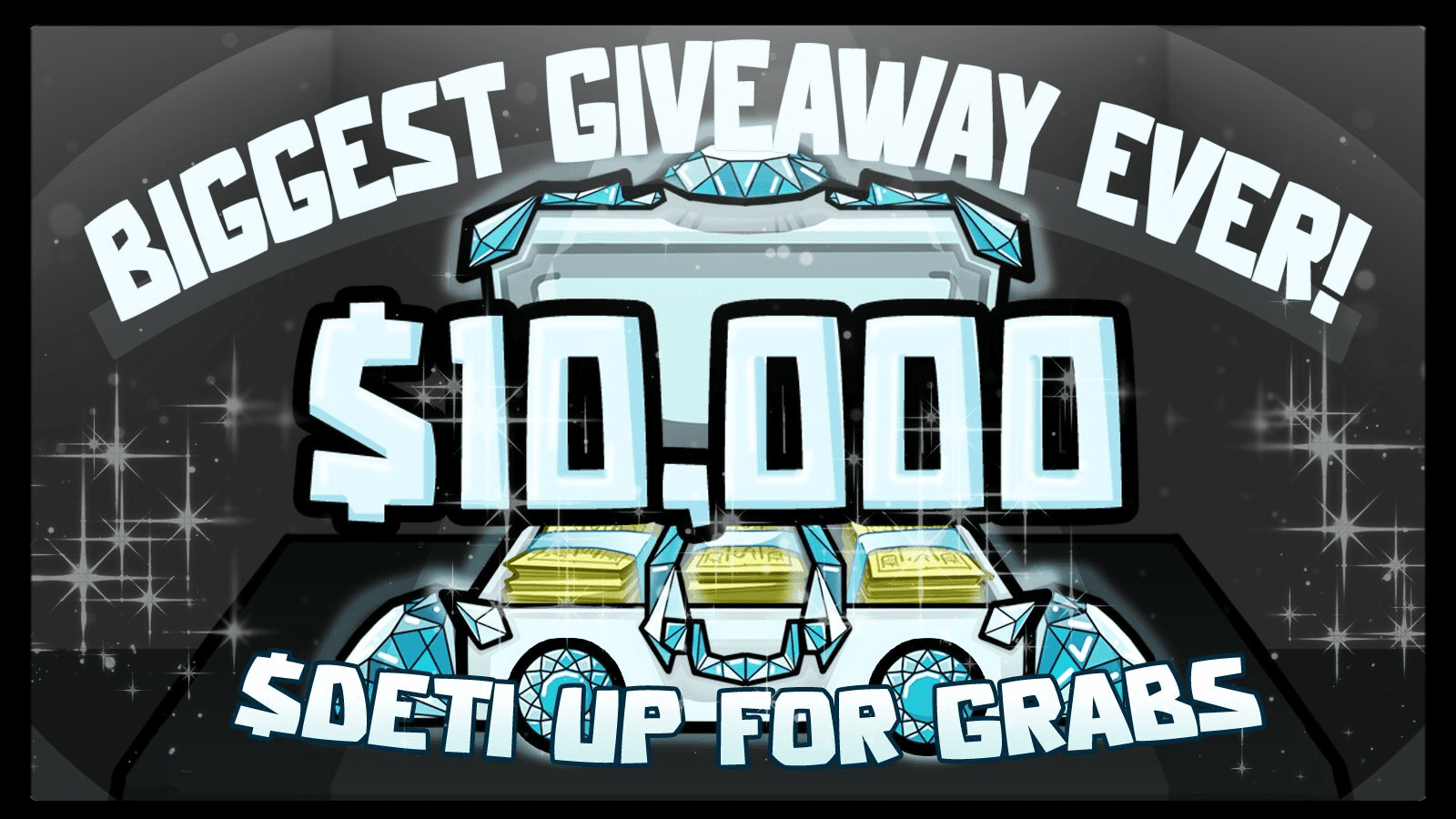 As the blockchain industry evolves, sustainability has emerged as a critical factor shaping its future. Traditional cryptocurrency mining consumes significant energy due to complex computational processes. Crypto communities play a crucial role in bringing diverse individuals together, allowing them to share ideas, knowledge, and experiences while creating a platform for learning, utilization, and improvement of the cryptocurrency ecosystem. 
Several cryptocurrencies seek to unite a community of environmentally conscious or other like-minded investors. Leading the charge is Cardano, while the up-and-coming Honey Bee Inu shows promise. Meanwhile, Dogetti (DETI), a contender on the horizon, is preparing its final offering before the presale concludes. Read on for details.
Honey Bee Inu: Sweetening The Pot
Buzzing with creativity, Honey Bee Inu (HONEY) shines a spotlight on the vital role of honey bees in sustaining life on our beautiful planet. These extraordinary creatures, as diligent pollinators, ensure the growth of flowers, fruits, and vegetables that nourish us. 
With a remarkable initiative, Honey Bee Inu allocates 1% of its marketing wallet every quarter to support the preservation of honey bees. This ingenious project not only merges cryptocurrency with environmental conservation but also offers investors a one-of-a-kind chance to contribute to a worthy cause while potentially reaping the sweet rewards of their investment. Together, let's create a buzz for a better future! 

Cardano: The Greenest Crypto Giant
In the vast landscape of cryptocurrencies, Cardano stands tall as a visionary force, demonstrating that sustainability and progress can coexist harmoniously. Pioneered by Charles Hoskinson back in 2017, Cardano boldly tackles the scalability, interoperability, and sustainability challenges that have plagued the likes of Bitcoin and Ethereum.
Unlike its energy-draining counterparts, Cardano adopts a more sustainable and scalable approach through its ingenious proof of stake (PoS) consensus mechanism. By selecting validators based on their network stake, Cardano bids farewell to energy-guzzling mining rigs, effectively curbing its carbon footprint. This innovative design also ensures seamless integration of environmentally friendly features, all the while upholding the stability of the network.
Dogetti: The Meme Coin Mafia
Dogetti (DETI), drawing inspiration from Dogecoin and Shiba Inu, strives to foster a strong and close-knit community called "The Family." By embracing the concept of family, Dogetti aims to provide a sense of exclusivity and unity to its users and buyers. 
The project's main objective is to enhance the overall net worth of every family member through a 2% reflection protocol. They even donate 2% to a charity wallet, letting each member support a charity close to their heart. Adding to its unique identity, Dogetti incorporates elements from mafia-themed books and films, distinguishing itself in the meme coin market.
However, that's not all! The project also features a DAO system, ensuring that everyone has a voice in shaping its development. Oh, and did we mention their plans for an exciting NFT Space? Dogetti is steadily making its mark in the meme coin market, capturing attention one step at a time.
But wait, there's more! The Dogetti team is concluding their presale on June 20th with an exciting offer. By purchasing at least $100 worth of DETI, you stand a chance to win up to $10,000 worth of tokens. Better act fast though, as this offer is only valid until June 18th.

In the vast and competitive cryptocurrency market, every coin strives to offer something distinct. Honey Bee Inu highlights environmental conservation but carries uncertainty as a new player. Cardano, although highly successful, lacks the meme appeal that captures attention. 
On the other hand, Dogetti shines with its vibrant community spirit, a crucial ingredient for a meme coin's longevity. This sets Dogetti as a noteworthy contender worth keeping an eye on. In this dynamic landscape, each coin brings its own strengths and weaknesses, making the market an exciting and ever-evolving space.
Join the Dogetti (DETI) Family
Presale: https://dogetti.io/how-to-buy 
Website: https://dogetti.io/ 
Telegram: https://t.me/Dogetti 
Twitter: https://twitter.com/_Dogetti_