Charles Hoskinson: SEC Isn't Targeting Cardano, as ADA Doesn't Qualify as a Security
Source: Comdas - Shutterstock Charles Hoskinson, Cardano's creator, believes the SEC won't target ADA.  Hoskinson links SEC actions to political motives, especially Sam Bankman-Fried's...
Source: Comdas - Shutterstock
Charles Hoskinson, Cardano's creator, believes the SEC won't target ADA.
 Hoskinson links SEC actions to political motives, especially Sam Bankman-Fried's influence. 
---
Charles Hoskinson, the creator of Cardano, believes that the United States Securities and Exchange Commission (SEC) will not target Cardano's native cryptocurrency, ADA. In a recent conversation on Corey Costa's Crypto Coins YouTube channel, Hoskinson highlighted that ADA hasn't faced any regulatory actions until now.
He emphasized that this situation would likely persist, even though ADA was referenced as a security in a legal case involving a cryptocurrency exchange.
He highlighted that mentioning ADA as a security in a cryptocurrency exchange lawsuit does not necessarily mean that the SEC will single out the project.
The SEC's recent legal actions against prominent cryptocurrency exchanges like Coinbase and Binance resulted in categorizing around 12 tokens, including ADA, Binance Coin (BNB), Solana (SOL), Polygon (MATIC), and Filecoin (FIL), as securities. As part of these actions, the regulatory agency required these tokens to be registered before being listed on exchanges.
Hoskinson remembered that Brian Armstrong, the CEO of Coinbase, revealed that the SEC requested the exchange to remove all tokens except for Bitcoin due to their designation as securities. Nonetheless, despite these measures, there hasn't been any enforcement targeting ADA.
Discussing the SEC's Political Motives:
When asked about the SEC's perceived negative stance towards projects like Cardano and other blockchain technologies, Hoskinson clarified that the SEC's actions don't encompass ADA. He emphasized the precision of language, asserting that merely labeling something as a security within a lawsuit against an exchange shouldn't be interpreted as the SEC targeting Cardano.
Hoskinson elaborated that political factors drive the SEC's stringent measures against cryptocurrency entities and aren't directly tied to securities regulations. He attributed these actions to Sam Bankman-Fried (SBF), the disgraced founder and former CEO of the now-bankrupt crypto exchange FTX. Hoskinson drew a parallel between SBF and "the Bernie Madoff of our generation."
According to Hoskinson, a particular U.S. political party, which received substantial financial backing from SBF, aims to project itself untainted by corruption. Consequently, this party shifted from a bipartisan approach to crafting crypto-related regulations to accusing all parties involved of being unscrupulous actors with the potential for legal consequences.
>> Buy Solana (SOL) quickly and securely with PayPal, credit card or bank transfer at eToro. Visit Website <<
Hoskinson remains assured that both Cardano and ADA won't become the focus of the SEC's attention. He underscores that the agency's actions are propelled by political agendas rather than a commitment to upholding securities regulations.
Cardano's Strong Embrace of Regulatory Measures and Compliance Strategy
In addressing concerns surrounding potential scrutiny from the SEC, Charles Hoskinson took the opportunity to underscore the proactive actions Cardano has taken to ensure adherence to regulations and effectively navigate the changing regulatory landscape.
Hoskinson highlighted Cardano's unwavering commitment to compliance with regulatory mandates immediately. He emphasized Cardano's substantial resources in constructing a platform that aligns with current and future regulatory requirements.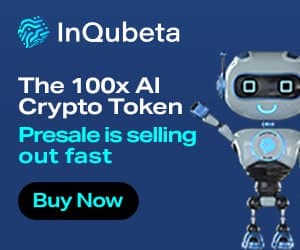 The project has adopted a thorough approach, closely collaborating with legal professionals and experts in the field to maneuver through intricate regulatory structures. By actively interacting with regulators and demonstrating a steadfast dedication to compliance, Cardano (ADA) seeks to establish itself as a credible and responsible participant within the cryptocurrency sector.
The founder of Cardano further emphasized the project's dedication to giving paramount importance to user security and safeguarding the interests of investors. He elucidated that Cardano's commitment to developing a robust ecosystem is deeply rooted in its mission to create a secure and transparent platform that benefits investors and users.
By incorporating top-tier security practices, implementing rigorous protocols, and steadfast adherence to regulatory benchmarks, Cardano strives to cultivate a secure atmosphere that empowers users to engage with confidence. Hoskinson believes that establishing comprehensive security measures and dedicated compliance initiatives will play a pivotal role in bolstering Cardano's enduring prosperity and steadfastness.
Best Crypto Exchange for Everyone:
Invest in Solana and 70+ cryptocurrencies and 3,000 other assets.
0% commission on stocks – buy in bulk or just a fraction from as little as $10.
Copy top-performing traders in real time, automatically.
Regulated by financial authorities including FAC and FINRA.

2.8 Million Users
Get Started
Crypto News Flash does not endorse and is not responsible for or liable for any content, accuracy, quality, advertising, products, or other materials on this page. Readers should do their own research before taking any actions related to cryptocurrencies. Crypto News Flash is not responsible, directly or indirectly, for any damage or loss caused or alleged to be caused by or in connection with the use of or reliance on any content, goods, or services mentioned.