Cardano's Strength in Numbers: 168+ Researchers Defend Against Centralization Claims - Crypto News Flash
Cardano is backed by at least 168 researchers, refuting claims of its centralization by the few including founder Charles Hoskinson. Cardano comes under scrutiny about its end goal as well as the accusation...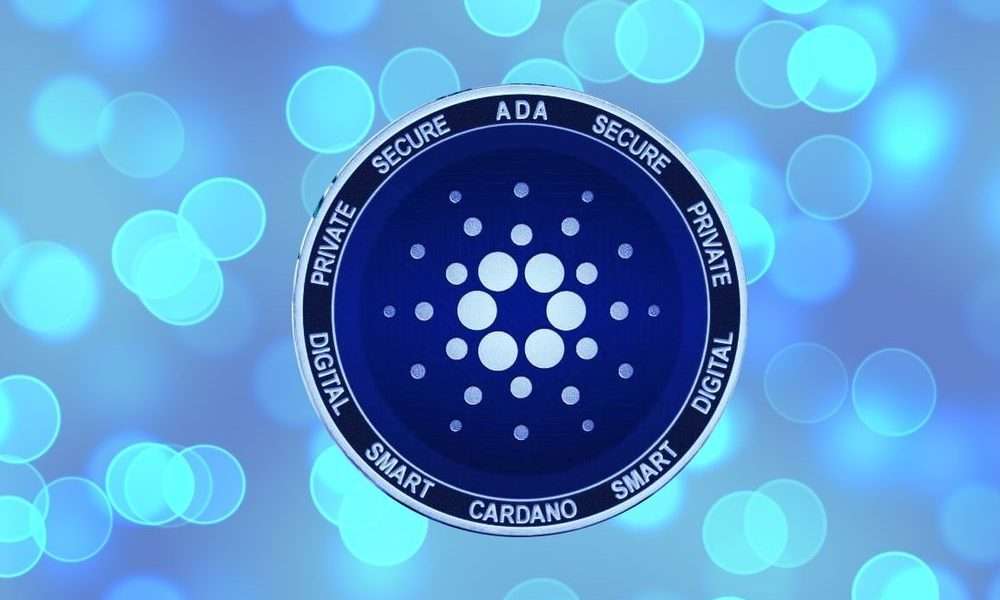 Cardano is backed by at least 168 researchers, refuting claims of its centralization by the few including founder Charles Hoskinson.
Cardano comes under scrutiny about its end goal as well as the accusation of its network being a 'ghost chain.'
---
A Cardano proponent has taken to X to remind the crypto community that Cardano is led by a team of more than 168 researchers. Rick McCracken, a Cardano Stake Pool Operator (SPO), was addressing a popular narrative that Cardano is centralized and hugely influenced by a few individuals like Charles Hoskinson.
McCracken manually listed down all those involved in the research and development of Cardano (ADA). This list is comprised of various individuals, organizations, and teams from all over the world. This demonstrates its decentralization and greater influence from a few individuals within the project.
In the past, Cardano has been accused of being at the whims of a few individuals. The list provided was not exhaustive and was missing some prominent names such as co-founders Charles Hoskinson and Jeremy Wood.
Reminder: Cardano's research stems from at least 168 people from various organizations and parts of the globe, and is not reliant on any one individual. (I manually made this list so there may be omissions and errors)#Cardano #Ada 🏆 pic.twitter.com/cH9A06jS8W

— Rick McCracken DIGI (@RichardMcCrackn) August 21, 2023
Centralization has long been an issue within the blockchain and cryptocurrency community. Many projects have been accused of going against the decentralized narrative that they purportedly strive for within the ecosystem. Centralization influences voting and project decisions, censorship and bias, and even price manipulation. Most projects faced by this issue end up ultimately losing relevance or forking after a disagreement.
Cardano Accused of Collaborating with Governments
This comes amidst claims by a Bitcoin Maxi that projects such as Cardano exist solely for the purpose of supporting the government issue CBDCs, and other types of Orwellian tracking. According to the Bitcoin influencer, projects such as Cardano and Solana have an end game to specifically work with governments, influence regulations, and attack decentralized networks. The analyst and commentator noted;
Hard to swallow pill: Ethereum, Solana, Cardano & all the other implementations of "Bitcoin 2.0" ideas are meant to help governments issue CBDCs & other types of Orwellian tracking.

>> Buy Cardano (ADA) quickly and securely with PayPal, credit card or bank transfer at eToro. Visit Website <<

The end game is specifically to work with governments, influence regulations, attack decentralized networks. Their centralization is a feature, not some temporary issue.
This is a bold claim but one that is hard to dispute. Cardano is working with various c]governments including Ethiopia be it not specifically on CBDCs or tracking and centralization. Others like Ripple are openly working with governments on CBDCs, with the use of its technology by governments viewed as the ultimate goal.
One Cardano proponent was quick to defend Cardano and its position on issuing a CBDC on its network which he claims would require it to be permissionless. He responded;
Cardano is not centralised https://cexplorer.io/groups

It is on a mission to decentralise even it's governance, which will make it a chain with true longevity and beyond tampering by legacy systems.

If a government did issue a CBDC on Cardano, it would be permissionless.
Cardano has in recent times come under great criticism with founder Charles Hoskinson only recently disputing claims that the network is a 'ghost chain.' This implies that there are no developers building on the network, few project deployments nor community or substantial transactions completed. Hoskinson cited over 72.5 million transactions, the $185 million TVL in Cardano, and more than 8.6 million native assets.
Read More: Cardano Founder Disputes Claim That Cardano Is a 'Ghost Chain' Highlights Strength of the ADA Network and Community
Best Crypto Exchange for Everyone:
Invest in Cardano and 70+ cryptocurrencies and 3,000 other assets.
0% commission on stocks – buy in bulk or just a fraction from as little as $10.
Copy top-performing traders in real time, automatically.
Regulated by financial authorities including FAC and FINRA.

2.8 Million Users
Get Started
Crypto News Flash does not endorse and is not responsible for or liable for any content, accuracy, quality, advertising, products, or other materials on this page. Readers should do their own research before taking any actions related to cryptocurrencies. Crypto News Flash is not responsible, directly or indirectly, for any damage or loss caused or alleged to be caused by or in connection with the use of or reliance on any content, goods, or services mentioned.