Cardano Resilience: ADA Tokens Surge, Sparking Hopes of Gains
Cardano has continued to innovate in its bid to be the dominant Ethereum Killer. The protocol is introducing new solutions to bolster its usability, flexibility, and scalability. Cardano's (ADA) recent...
Cardano has continued to innovate in its bid to be the dominant Ethereum Killer.
The protocol is introducing new solutions to bolster its usability, flexibility, and scalability.
---
Cardano's (ADA) recent performance in the cryptocurrency market has indeed caught the attention of investors and enthusiasts alike. Over the past 24 hours, ADA tokens have demonstrated their resilience by embarking on an upward trajectory. 
Starting at an initial level of $0.2599, ADA's price surged to an impressive $0.2681, atop a 2.4% growth rate. This notable increase in value reflects the underlying strength and potential of the Cardano ecosystem. While there have been minor pullbacks following the initial surge, the overall trend suggests the possibility of a bullish breakthrough. 
This breakthrough is notable because it surpasses the current resistance level of $0.2681, indicating a possible shift in ADA's trajectory. Market participants are now aiming for a higher resistance level at $0.2750, displaying their belief in Cardano's potential for growth.
Cardano, often described as the "Ethereum killer," was founded in 2017 by Charles Hoskinson, one of the core contributors to Ethereum. Hoskinson's vision was to create a blockchain platform that addressed the scalability, interoperability, and sustainability issues plaguing many existing cryptocurrencies.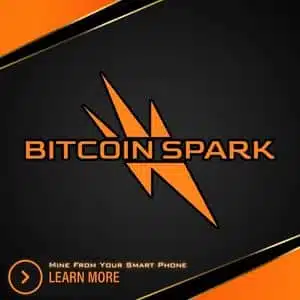 This vision laid the foundation for Cardano's three-layered architecture: the settlement layer, the computation layer, and the control layer.
Factors Fueling Cardano's Recent Surge
One of Cardano's standout features is its flexibility and scalability. The protocol has been meticulously designed with the right architecture to provide long-term infrastructure support for a fully decentralized world. 
Its parameterization approach allows for adjustments to accommodate pricing fluctuations, increased demand, or network saturation. This adaptability ensures that Cardano can continue to function efficiently, even as it scales to handle larger volumes of data, scripts, and transactions of varying complexities.
>> Buy Cardano (ADA) quickly and securely with PayPal, credit card or bank transfer at eToro. Visit Website <<
Cardano's security and ability to handle large volumes of data are underpinned by the Ouroboros consensus protocol. Ouroboros enhances network security while efficiently processing transactions, making Cardano a robust and secure platform for various applications.
Currently operating at only about 25% of its capacity, Cardano can handle significant growth before reaching network saturation. Even when operating at full capacity, the network remains resilient and fair, thanks to mechanisms like back pressure that manage system load without causing network failures. This resilience is a testament to Cardano's sound design and infrastructure.
Notably, Cardano's influence has reached various sectors, including the casino industry, where crypto casinos are now accepting ADA tokens as a mode of payment. This adoption in real-world applications and setting demonstrates the practicality and versatility of the Proof-of-Stake (PoS) network.
The Next Step for Cardano
Looking ahead, the Basho stage is the fourth major development phase for Cardano as has been teased previously. It will focus on interoperability and scalability, introducing features like sidechains, Hydra, pipelining, and off-chain computation. These advancements will further expand Cardano's capabilities, attracting more developers and users to its ecosystem. 
Overall, Cardano's entry into decentralized governance and applications could propel it to new heights. With the global crypto market's growth expectations and continued technological progress, some speculate that ADA prices could rise to a conservative value of $10 to $100 by 2030.
Best Crypto Exchange for Everyone:
Invest in Cardano and 70+ cryptocurrencies and 3,000 other assets.
0% commission on stocks – buy in bulk or just a fraction from as little as $10.
Copy top-performing traders in real time, automatically.
Regulated by financial authorities including FAC and FINRA.

2.8 Million Users
Get Started
Crypto News Flash does not endorse and is not responsible for or liable for any content, accuracy, quality, advertising, products, or other materials on this page. Readers should do their own research before taking any actions related to cryptocurrencies. Crypto News Flash is not responsible, directly or indirectly, for any damage or loss caused or alleged to be caused by or in connection with the use of or reliance on any content, goods, or services mentioned.