Cardano's Heartstopping Moment - Did You Miss It?
Join Our Telegram channel to stay up to date on breaking news coverageCardano's price performance since the beginning of 2023 has been dramatic. It has been trading inbound within the $0.30 and $0.40 levels...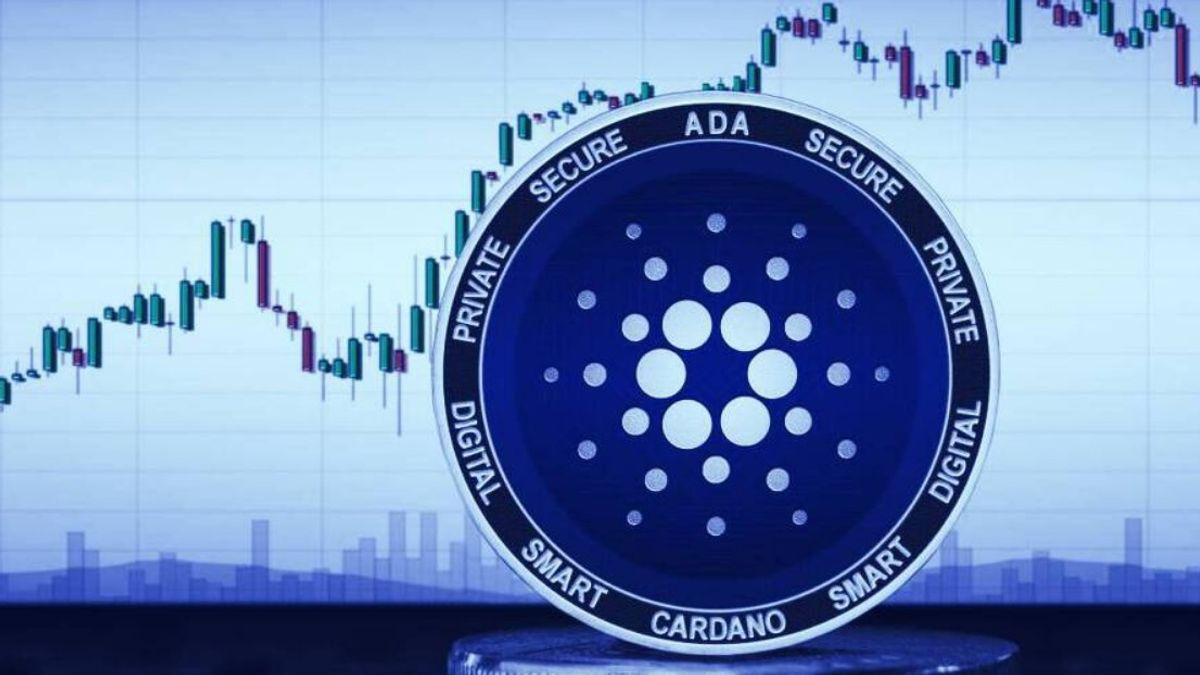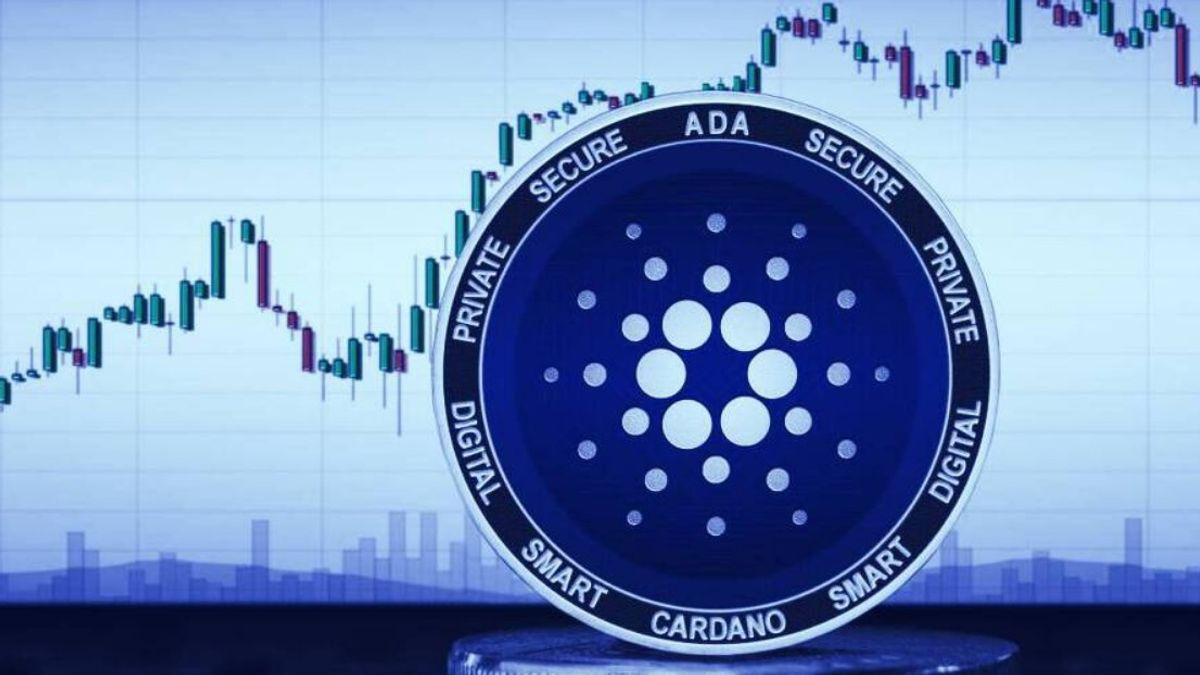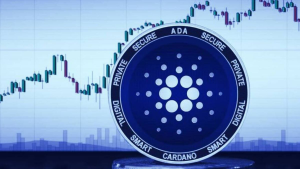 Join Our Telegram channel to stay up to date on breaking news coverage
Cardano's price performance since the beginning of 2023 has been dramatic. It has been trading inbound within the $0.30 and $0.40 levels since January 2023.
Considering the utility of the proof-of-stake blockchain program, Cardano, and its native token, ADA, it's prone to gain massive popularity, adoption, and value in the crypto space.
However, the SEC lawsuit news that tackled cryptocurrencies as unregistered securities and commodities caused many cryptos to experience considerable price declines.
As such, crypto enthusiasts believe that this heartstopping moment could have driven Cardano down at the moment. Despite Cardano's bear market, its price trend and technical indicators could hint at what to expect in the nearest future.
Cardano Past And Present Price Trend
The price behavior of cryptocurrencies is vital for determining their future behavior. As such, here is the past and present price trend of Cardano's token, ADA, in 2023.
As of January 1, 2023, ADA was valued at $0.2464, and by January 10, it increased to $0.3171, enjoying a bullish market throughout the rest of the month. On January 31, ADA reached $0.3725.
Amid several price fluctuations in February, ADA maintained its GREEN trades. It recorded $0.3909 on February 1, $0.4042 on February 4, and $0.3649 at the end of the month on February 28.
However, in March, the price was stagnant, representing a price consolidation of the token. As of March 1, ADA was priced at $0.3525, and during the remaining days, it traded at the $0.30 level, recording $0.3765 on March 31.
Cardano's ADA saw more price gains in April in a short period amidst the bearish pressure on its live prices. At the beginning of the month, it traded at $0.3989 on April 1, touched $0.4533 on April 16, and $0.4028 on April 30.
Meanwhile, throughout May, the token remained within $0.30, trading at $0.3973 on May 1 and $0.3779 at the end of the month. Since the beginning of June, ADA has recorded high prices of $0.3744 on June 1 and $0.3777 on June 5. 
However, today, June 6, 2023, the token is priced at $0.3502, and at the time of writing, it indicates a 6.20% price difference from its record on June 5. Irrespective of this heartstopping moment, investors still anticipate more rallies for ADA, considering several fundamental and technical indicators in its analytics.
Cardano Price Prediction Based on Technical Analysis
According to technical indicators on the top crypto analytics platform, Tradingview, Cardano's crypto, ADA, is in an overall bear market.
The ADA token is trading below its 50-Day and 200-Day Simple Moving Average (SMA), indicating an increased SELL trade in the market that will last longer.
Also, the Relative Strength Index (RSI) is at 35.62 with a downward movement. This confirms the increased selling activities in ADA's market. As such, it's likely to enter the oversold region (below 30), causing ADA to lose its value in no time.
Moreover, ADA's Moving Average Convergence/Divergence (MACD) is below the signal line, indicating the market's selling momentum. Considering these indicators, Cardano's ADA will likely shed its value slightly in the long run while sitting around.
ADA has its strongest support at $0.3127, projecting potential fluctuations in the future. In contrast, its resistance levels are $0.3609, $0.4247, and $0.5401, showing the price gain possibilities for ADA.

However, since the token is currently trading between its strongest support and minimum resistance, it could experience consolidation, stagnating at the $0.31 and $0.35 levels.
Factors Influencing The Price of ADA
Cryptocurrencies are subject to the laws of supply and demand, market sentiment, investors' sentiment, and even regulatory crackdowns.
Also, the recent lawsuits and cases on the Cardano ecosystem could be some of the factors influencing its token price.
US SEC Implicates Cardano (ADA) And Others in Lawsuit Against Binance
In the recent Coinbase lawsuit (US cryptocurrency exchange), the United States Securities and Exchange Commission (SEC) listed Cardano (ADA) and 11 other tokens as unregistered securities.
According to the SEC's allegation, it's suing Coinbase for allegedly violating Federal Securities Law. This happened a day after Binance's lawsuit on a similar violation issue.
Following the second lawsuit against the crypto exchange, Coinbase, many altcoins dipped, including the tokens mentioned in the lawsuit.
As such, many investors believe that this could be Cardano's heart-stopping moment as the SEC has mounted charges on two leading crypto exchanges, Binance and Coinbase. As the case lingers, the affected altcoins may struggle with recovery while shedding their values over time.
Cardano Alternative
Since the current performance and future outlook of Cardano (ADA) projects a bear market, there are some alternatives with high price growth potential to consider, like yPredict.
yPredict (YPRED)
yPredict is a state-of-the-art AI ecosystem for analysts, quants, traders, and developers. It provides an encompassing toolkit that grants users access to market data insights, predictive models, and other automated features.
Unlike other web3 crypto analytics platforms, yPredict provides users access to crypto comparison, quote, trading terminal, AI prediction, Auto indicator, Prediction Marketplace, and event transactional data analysis.
It's also building a new product for large content teams, providing a revolutionized way of creating content and enhancing productivity.
Given the difficulties in crypto trading stemming from an inability to predict price moves accurately, this project aims to provide a level playing ground for newbies and institutional traders. 
The default and discounted payment medium for marketplace subscriptions and premium offerings on yPredict, is the utility-infused token, $YPRED.
The token provides users profitable staking rewards and huge discounts and projects a high future growth potential. Currently, yPredict is still offering its $YPRED token in presale at $0.09 and is set to increase by 28.57% to $0.10. 
After the presale, the $YPRED token will list on several exchanges at $0.12. With the token, users will have access to the amazingly powerful products of the yPredict platform. 
Also, considering the project's combination with AI and crypto, it could become the best crypto prediction and analytics platform for investors.
Wall Street Memes - Next Big Crypto
Early Access Presale Live Now
Established Community of Stocks & Crypto Traders
Featured on BeInCrypto, Bitcoinist, Yahoo Finance
Rated Best Crypto to Buy Now In Meme Coin Sector
Team Behind OpenSea NFT Collection - Wall St Bulls
Tweets Replied to by Elon Musk
Join Our Telegram channel to stay up to date on breaking news coverage
Author
Anthoniya's articles are known for their clarity and accessibility, making complex concepts relatable to readers of all levels. With a commitment to empowering her audience, She strives to demystify crypto and highlight its potential for financial revolution.