Cardano's AGIX Token Shines Amid Market Downturn and is Supported By Billion-Dollar Giant Nvidia - Is ADA Poised for a Massive Upswing Move?
Charles Hoskinson, Cardano's brainchild, unpacks pivotal platform upgrades, SEC's 2023 scrutiny, and the crucial role of community engagement in the Cardano ecosystem's future trajectory.
SingularityNET's AGIX, affiliated with Cardano, witnesses a notable 9% growth, largely driven by Nvidia's impressive financial report and optimistic third-quarter sales forecast.
Charles Hoskinson, Cardano's brainchild, unpacks pivotal platform upgrades, SEC's 2023 scrutiny, and the crucial role of community engagement in the Cardano ecosystem's future trajectory.
---
Amid the tumultuous landscape of cryptocurrency, SingularityNET's AGIX token emerges as a beacon of hope. Gaining traction with a substantial 9% jump, this Cardano-associated marvel has undoubtedly been buoyed by Nvidia's striking financial results.
Nvidia's Influence on AGIX's Triumph
A trailblazer in the realm of artificial intelligence, Nvidia revealed earnings of $2.70 per share and an impressive revenue tally of $13.51 billion. Their forecasts paint a bright picture, with third-quarter sales anticipated to hit a resounding $16 billion—outstripping analysts' predictions. The fervor grew with Nvidia's ambitious $25 billion share buyback declaration.
This financial tremor by Nvidia has reverberated throughout the AI-focused cryptocurrency domain. AGIX, along with its peers, has been thrust into prominence. The year 2023 unfolds as a landmark period for SingularityNET, with AGIX's valuation surging an incredible 1,372%. Reports from U.Today accentuate SingularityNET's pivotal role as a decentralized AI platform, positioning itself as the vital nexus between Cardano and Ethereum.
A Deep Dive with Cardano's Pioneer on YouTube
Want to unravel the mysteries of Cardano's trajectory? A fresh YouTube interview featuring Charles Hoskinson, the brain behind Cardano, offers a wealth of information.
>> Buy Cardano (ADA) quickly and securely with PayPal, credit card or bank transfer at eToro. Visit Website <<
Throughout this enlightening session, the audience is taken on a journey across the multifaceted landscape of the Cardano ecosystem. The conversation is anchored in a governance framework rooted in decentralized democratic ideals. Major highlights of the interview include:
Unpacking the Mithril Upgrade: Hoskinson sheds light on why this element is pivotal to Cardano's success.
SEC's Renewed Focus: Addressing the heightened scrutiny from the SEC in 2023, especially towards Cardano, Hoskinson shares his nuanced views on the regulatory scenario.
Surge in Cardano's TVL: With Cardano's Total Value Locked (TVL) experiencing a sharp rise this year, Hoskinson delves into the driving forces behind this trend.
Community Involvement & Intersect MBO: The dialogue shifts to the importance of the Cardano community and how the Intersect MBO initiative shapes its future, especially in the run-up to the Age of Voltaire.
Exploring the CIP-1694 Vote: The discussion moves to the intricacies of the CIP-1694 vote and its potential to redefine Cardano's governance model.
Hoskinson also offered insights into the often tumultuous regulatory landscape for cryptocurrencies. He expressed optimism about Cardano's engagements with the SEC and emphasized the platform's commitment to transparency and compliance. In a candid moment, he shared his thoughts on the actions of figures like Sam Bankman-Fried, whom he compared to the controversial figure, "Bernie Madoff." For those looking to understand the intricate world of crypto, this interview with Hoskinson is a treasure trove.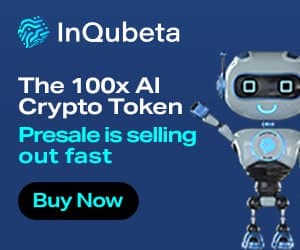 Best Crypto Exchange for Everyone:
Invest in Cardano and 70+ cryptocurrencies and 3,000 other assets.
0% commission on stocks – buy in bulk or just a fraction from as little as $10.
Copy top-performing traders in real time, automatically.
Regulated by financial authorities including FAC and FINRA.

2.8 Million Users
Get Started
Crypto News Flash does not endorse and is not responsible for or liable for any content, accuracy, quality, advertising, products, or other materials on this page. Readers should do their own research before taking any actions related to cryptocurrencies. Crypto News Flash is not responsible, directly or indirectly, for any damage or loss caused or alleged to be caused by or in connection with the use of or reliance on any content, goods, or services mentioned.