Cardano Welcomes Partner Chains: IOG Framework Unleashes Interoperable Layer 1 Blockchains
Source: AlekseyIvanov - Shutterstock Cardano announced a new framework at the Cardano Summit 2023 that lets developers create partner chains using Cardano's secure and scalable infrastructure. The first...
Source: AlekseyIvanov - Shutterstock
Cardano announced a new framework at the Cardano Summit 2023 that lets developers create partner chains using Cardano's secure and scalable infrastructure.
The first of these chains, Midnight, will use Cardano's settlement layer while allowing for independent computational development.
---
Input Output Global (IOG) announced at the Cardano Summit 2023 a new partner chain framework that leverages Cardano's infrastructure. This development is poised to revolutionize the design and functioning of blockchain networks, emphasizing interoperability and scalability without technological lock-in.
A Leap Forward in Blockchain Collaboration
The CEO of IOG, Charles Hoskinson, introduced an innovative framework intended to empower developers and validators by integrating the strengths of Cardano's blockchain technology. This framework facilitates the creation of optimized partner chains that will operate with Cardano's reliable settlement capabilities and maintain the freedom to develop independent computation layers.
Midnight, IOG's latest blockchain venture focusing on data protection, emerges as the initial partner chain employing this new structural design. This move exemplifies Cardano's commitment to diversifying blockchain applications while upholding stringent security measures.
Technical Innovations and Open Source Alliance
By adopting the Substrate modular framework developed by Parity Technologies, IOG underscores a collaborative approach to blockchain development. The decision to incorporate Substrate reflects a strategic move to build a trustless and flexible integration with Cardano, thus reinforcing the platform's foundational strength in security and liquidity.
IOG's integration of Substrate with Cardano's technology involves contributing a selection of Substrate components, facilitating the creation of partner chains. This alliance is aligned with Cardano's long-term vision of fostering a diverse ecosystem of interoperable blockchains, allowing for the seamless exchange and settlement of digital assets.
>> Buy Cardano (ADA) quickly and securely with PayPal, credit card or bank transfer at eToro. Visit Website <<
The framework's design results from rigorous research and development led by a team of international experts, aiming to address and resolve persistent challenges faced by current blockchain models. As a result, IOG positions Cardano as an archetype of cross-chain settlement, providing robust security through the protocol's stake pool operators (SPOs).
Addressing Core Blockchain Challenges
The partner chain concept represents a major milestone in blockchain evolution, addressing several critical concerns:
Interoperability: The new framework ensures seamless interaction among blockchain systems via trustless bridges, connecting partner chains directly to Cardano's network and other chains.
Security: The existing robust network of Cardano SPOs fortifies the security of these newly connected chains.
Tokenomics: Implementing Babel fees intends to resolve economic issues for emerging networks. It ensures SPOs can be rewarded in ada, aligning incentives across various blockchain participants.
Consensus innovation: The Minotaur protocol allows for a multi-resource consensus system that lets validators from disparate blockchain environments partake in network security, thereby broadening the scope of participation in maintaining blockchain integrity.
Introducing partner chains with their inherent benefits marks Cardano as more than a settlement layer; it becomes a foundation for future blockchain innovation and deployment. By enabling other chains to harness the strengths of Cardano's settlement layer, IOG broadens the horizon for developing blockchain technology with potential efficiency gains across numerous sectors.
The trend towards a modular blockchain structure indicates the sector's growing focus on customizing networks for specific use cases. The global blockchain community is watching as these partner chains pave the way for a new era of digital finance, where transaction security and efficiency are paramount.
Best Crypto Exchange for Everyone
Invest in Cardano and over 200+ cryptocurrencies on America's most trusted crypto exchange.
Buy Cardano easily and with low fees via PayPal and credit card.
Enjoy super-low trading fees and access to more than 400 trading pairs.
Coinbase is regulated by the SEC and FINRA in the USA, and by CySEC and FCA in Europe.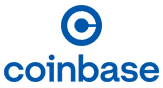 100,000,000 Users
Crypto News Flash does not endorse and is not responsible for or liable for any content, accuracy, quality, advertising, products, or other materials on this page. Readers should do their own research before taking any actions related to cryptocurrencies. Crypto News Flash is not responsible, directly or indirectly, for any damage or loss caused or alleged to be caused by or in connection with the use of or reliance on any content, goods, or services mentioned.