Cardano Price Prediction: As ADA Gets Bogged Down, Is Ecoterra a Good Short-Term Play?
Join Our Telegram channel to stay up to date on breaking news coverageCardano is down in the past 24 hours and has struggled to break out during the past two weeks, despite strong gains over 30 days. So might...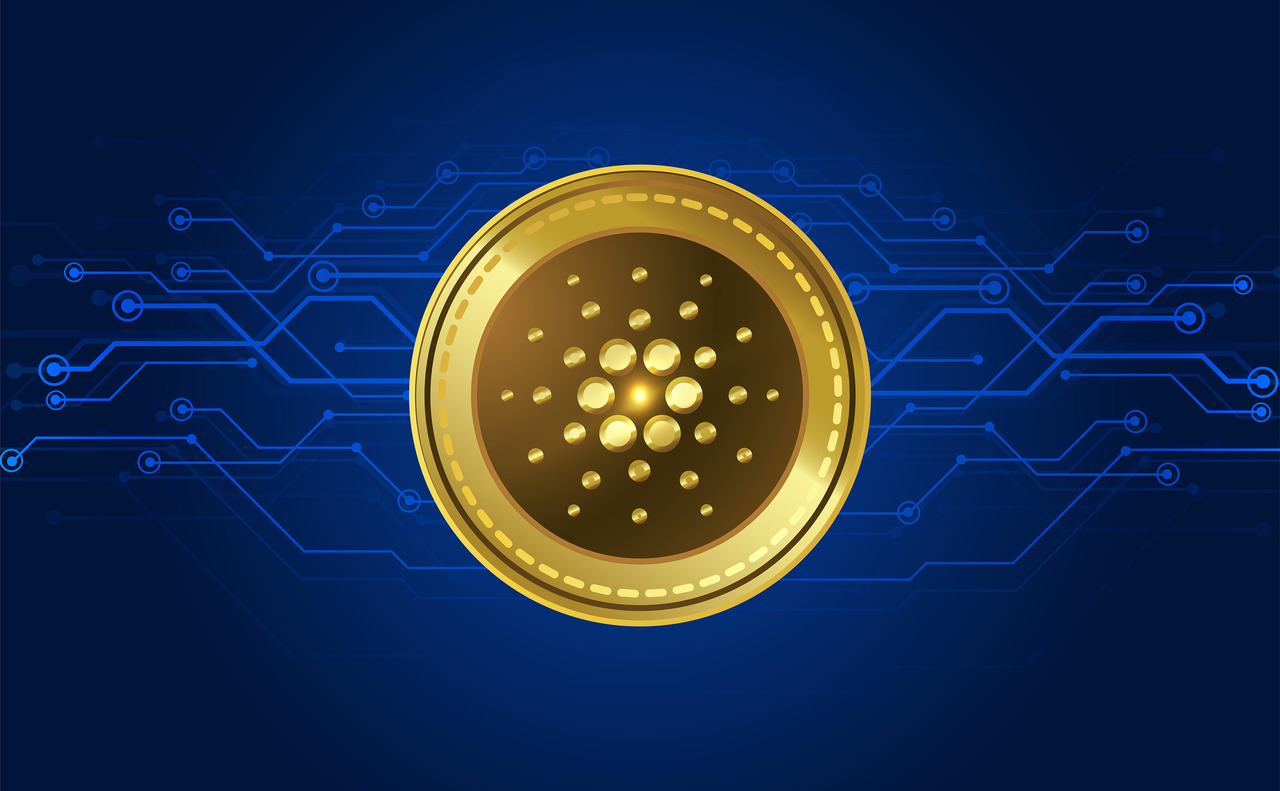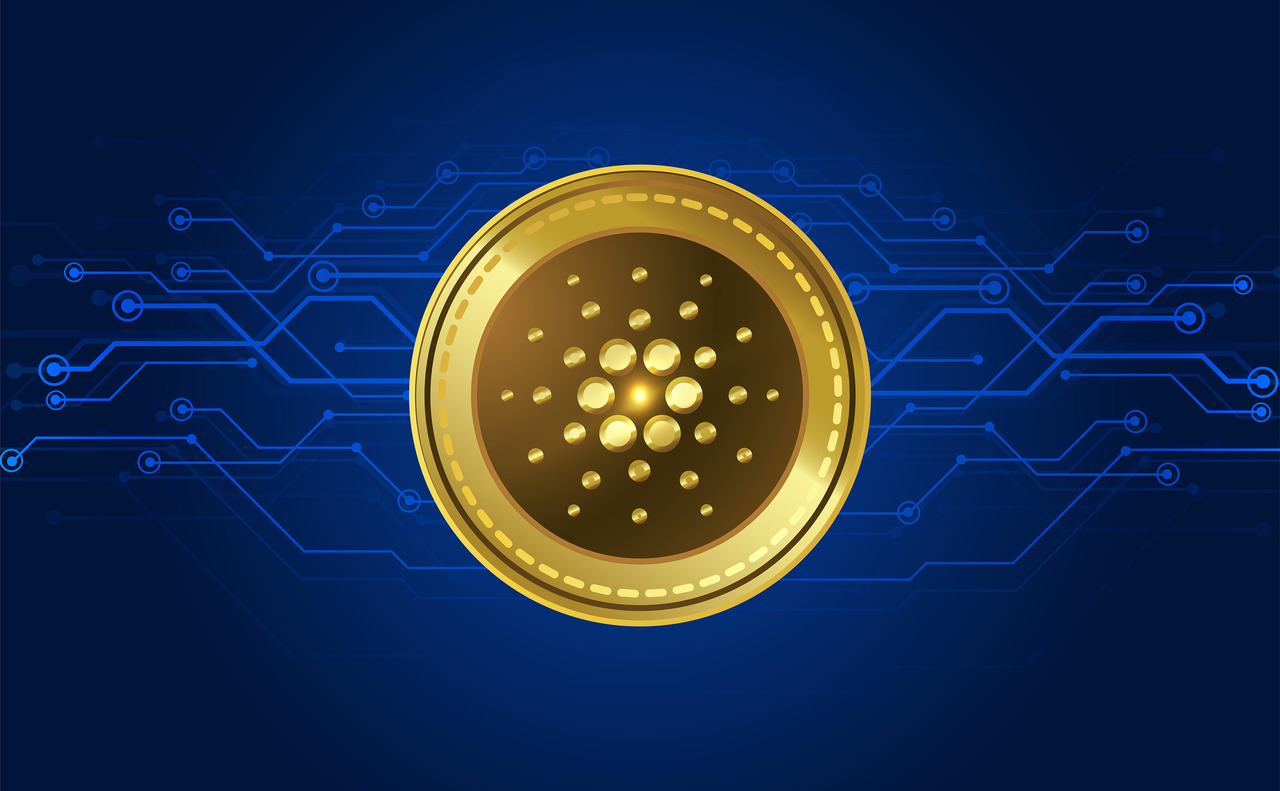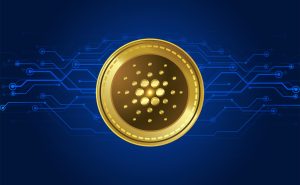 Join Our Telegram channel to stay up to date on breaking news coverage
Cardano is down in the past 24 hours and has struggled to break out during the past two weeks, despite strong gains over 30 days. So might Ecoterra be a good alternative in the short term? 
Bears Prevent Cardano from Claiming New Highs
ADA is in a downtrend today, trading below its 50-day and 200-day Simple Moving Averages (SMA), a short and long-term bearish sentiment. The bearish pressure on June 18 led to a Death Cross formation where the 50-day SMA fell below the 200-day SMA. 
ADA's bulls attempted a rally after the death cross but encountered bearish resistance dropping the asset to its current price level. 
Its Relative Strength Index (RSI) is 46.54, in the neutral zone between the overbought 30 and the oversold region of 70. Also, the RSI is moving sideways, reflecting a trend in the assets' price. It implies that the bulls and bears are evenly matched in today's market.
ADA's Moving Average Convergence/Divergence (MACD) is above its signal line and converges with a negative value confirming the bearish sentiment.
Also, its Histogram bars are fading, hinting at a further price drop for the asset in the coming days. ADA will likely continue its descent till it rests on its nearest support level.
Cardano Support and Resistance Levels
ADA is trading above its closest support of $0.2752 as it attempts to recover today. The bulls at the $0.2603 support level moved the asset to its current level.
However, the bears at the $0.2973 resistance level continue to limit their price action. Based on the bearish outlook of the indicators today, a further price drop for the asset is likely. 
If the bulls rally above the $0.2973 resistance, a return to the $0.3227 price level is possible. ADA will likely continue its retracement in the short term with the potential for a long-term price recovery if the bulls prevail.
Factors Affecting Cardano's Price
Several factors could affect the price of a cryptocurrency. For Cardano, it has remained below the $1 price mark since its decline from its all-time high value of $3.09.
Factors such as laws of supply and demand, macroeconomic factors such as inflation and recession, and crypto regulations combine to cause price volatility.
Crypto regulations created a major concern this year as the US Security and Exchange Commission (SEC) labeled cryptocurrencies such as ADA as securities.
This tag led to an adverse price action among cryptocurrencies, reflected in a price drop after the announcement. Also, investor sentiment and utility cannot be overemphasized since the more a token is acquired and traded, the higher its value. Developmental trends and updates within a crypto ecosystem also help its price action.
Recent Trends In Cardano's Network
An influential member of ADA's community, ADA Whale hinted at the upcoming release of a decentralized payment solution on Cardano called Hydra Pay. 
This payment solution will hopefully provide nearly instant settlement on the Cardano network. Also, ADA Whale noted that the new release is compatible with all Cardano wallets on the network.
This feature gives users access to cheap and faster inter-wallet payments. However, a sender must lock up funds to conduct a successful transaction. 
The funds are released to the recipient after presenting valid proof from the sender as payment evidence. 
Also, ADA Whale quickly added a disclaimer regarding overselling the true capacity of Hydra's transaction throughput. He stated that there is a need to be cautious when dealing with decentralized finance (DeFi).  
Another Twitter user, reacting to these comments, stated that his concern for Hydra is increased centralization similar to Bitcoin's Lightning Network.  
Cardano's Unique Peer-to-Peer (P2P) System Promoting Decentralization
IOG, the development group behind Cardano, announced the release of Dynamic peer-to-peer (P2P) networking in the ecosystem. 
Dynamic P2P is a mechanism that continuously refines the network using a peer selection process. 
The main aim is to eliminate non-optimal peers and retain strong connectivity. Therefore, peers with the least contributions are periodically removed and replaced with active alternatives. 
Cardano hopes to improve its network's scalability, security, resilience, and performance. These improvements will likely have a positive influence on ADA's price. 
Experienced Coders Still Build In Crypto As New Developers Decline
According to Electric Capital's mid-year crypto industry report, as of June 1, 2023, there were over 21,300 monthly active open-source developers. However, based on the report, the figures decreased by 22% in the year-on-year analysis since June 2022. 
Most developers that quick were new entrants with less than one-year experience working in crypto. This innovation will likely boost ADA's utility, adoption, and ultimately its price if it makes a positive impression on investors. 
Interestingly, based on the report, there are more active developers at the moment than during the bull market's peak two years ago. The declines are probably a result of the bear market of 2022 and insolvency issues with organizations such as FTX. 
The developers maintained a positive outlook, influencing Cardano positively since it is a developers' hub. 
Cardano Alternative
While ADA struggles, an exciting eco-friendly project is currently on presale, attracting substantial investor interest. 
Ecoterra (ECOTERRA)
Ecoterra is an environmentally-focused project that aims to incentivize proper waste management. It is a Recycle-to-Earn (R2E) crypto project that grants its users rewards for recycling waste products to prevent indiscriminate dumping.
It is built on Web-3 technology and harnesses advanced solutions on the blockchain to combat pollution and carbon emissions. Ecoterra users also access carbon credits for carbon offsets to combat pollution.
Carbon is a major air pollutant emitted from vehicles and engines as a by-product of the burning of fossil fuels. 
Based on the negative effect of pollution, the world is leaning towards eco-friendly options such as renewable energy sources like solar and nuclear energy.
What Makes Ecoterra Unique?
Ecoterra grants its users access to modern features that simplify recycling. Its outstanding features include, 
Ecoterra Recycle-to-Earn (R2E):

Users earn rewards for recycling products based on their environmental impact. 
This creates an income stream for these users to receive rewards for their efforts as $ECOTERRA tokens. These tokens power activities on this platform and give users access to its full functions. Additionally, there is an active marketplace where users trade recycled materials with the $ECOTERRA tokens.
To activate the R2E feature, users must scan the items' barcodes for recycling with the Ecoterra app. This app assigns values to recycled items using its advanced AI technology. After the scan completes, they must deposit the object in a Reverse Vending Machine (RVM). 
Ecoterra's Reverse Vending Machine (RVMs)

This machine helps users recycle products and earn rewards. The Ecoterra app monitors the activities on the RVM and will launch soon after the presales. 
Ecoterra's Presales Have 2 Days Left. Time is Running Out
There is no time left for procrastination as $ECOTERRA concludes its exciting presales as it prepares for listing on exchanges. Additionally,  users receive a 10% bonus on every $ECOTERRA purchase.
Ecoterra's presale is officially above the $6 million mark, with $6.7 million as its target. This last presale stage will likely see an accumulation frenzy in the closing hours.
Users can purchase $ECOTERRA with  ETH, USDT, or bank cards. Also, a crypto wallet is a necessary tool in this process.
Ecoterra is one of the most exciting presales in 2023. Rather than offer users ambiguous promises that lead to rug pulls, its focus is on a clean and healthier environment.
Globally, global waste is also rising rapidly due to the rising human population. Sadly, most of these materials are recyclable but disposed of in the wrong channels.
Ecoterra offers its holders an outlet to earn recycling rewards and provides a reliable market to trade recycled materials. 
Ultimately, it has a long-term potential to remain relevant based on its road map and focus. Ecoterra will yield paper rewards to early investors who utilize these presales.
Also Read:
Ecoterra - New Eco Friendly Crypto
CertiK Audited
Doxxed Professional Team
Earn Free Crypto for Recycling
Gamified Environmental Action
Presale Live Now - $2M+ Raised
Yahoo Finance, Cointelegraph Featured Project
Join Our Telegram channel to stay up to date on breaking news coverage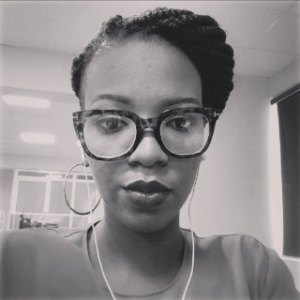 Author
Anthonia's articles are known for their clarity and accessibility, making complex concepts relatable to readers of all levels. With a commitment to empowering her audience, she strives to demystify crypto and highlight its potential for financial revolution.