Cardano-based stablecoin to debut in 2023
While the entire crypto ecosystem has been dealing with the downfall of the FTX empire, other networks did…
While the entire crypto ecosystem has been dealing with the downfall of the FTX empire, other networks did not sit still. The Cardano [ADA] network following the Vasil hard fork decided to maintain a low profile. Now, the network was making noise after news of a Cardano-based stablecoin pegged to the US dollar surfaced.
As per recent reports, Emurgo, a founding platform of the Cardano blockchain was all set to roll out USDA. This stablecoin is expected to make its debut in early 2023. USDA will reportedly be a regulated stablecoin which is the first fully fiat-backed.
The USDA product is a component of Emurgo's Anzens program, a larger scheme that would provide customers with a range of financial services and products based on assets in the Cardano ecosystem. These programs include card payments using cryptocurrency, lending and borrowing services, and connections between established marketplaces and decentralized apps [dApps].
This is expected to launch on the Anzens platform. Through this, users will be allowed to tokenize their USD into USDA. This can be achieved through both credit as well as debit cards or even wire transfers and conversion of ADA.
Further speaking about the Cardano network's latest move, Emurgo Fintech Managing Director Vineeth Bhuvanagiri, said,
"The introduction of a fully fiat-backed, regulatory-compliant stablecoin is the next step in realizing the future for our community."
Here's how Cardano fared through the collapse of FTX
Similar to its counterparts, Cardano endured quite the fall over the last two weeks. At press time, the asset was trading for $0.3305. Throughout the week, the asset dropped by 8.33 percent. However, over the last 24 hours, the asset had bagged 1.90 percent gains.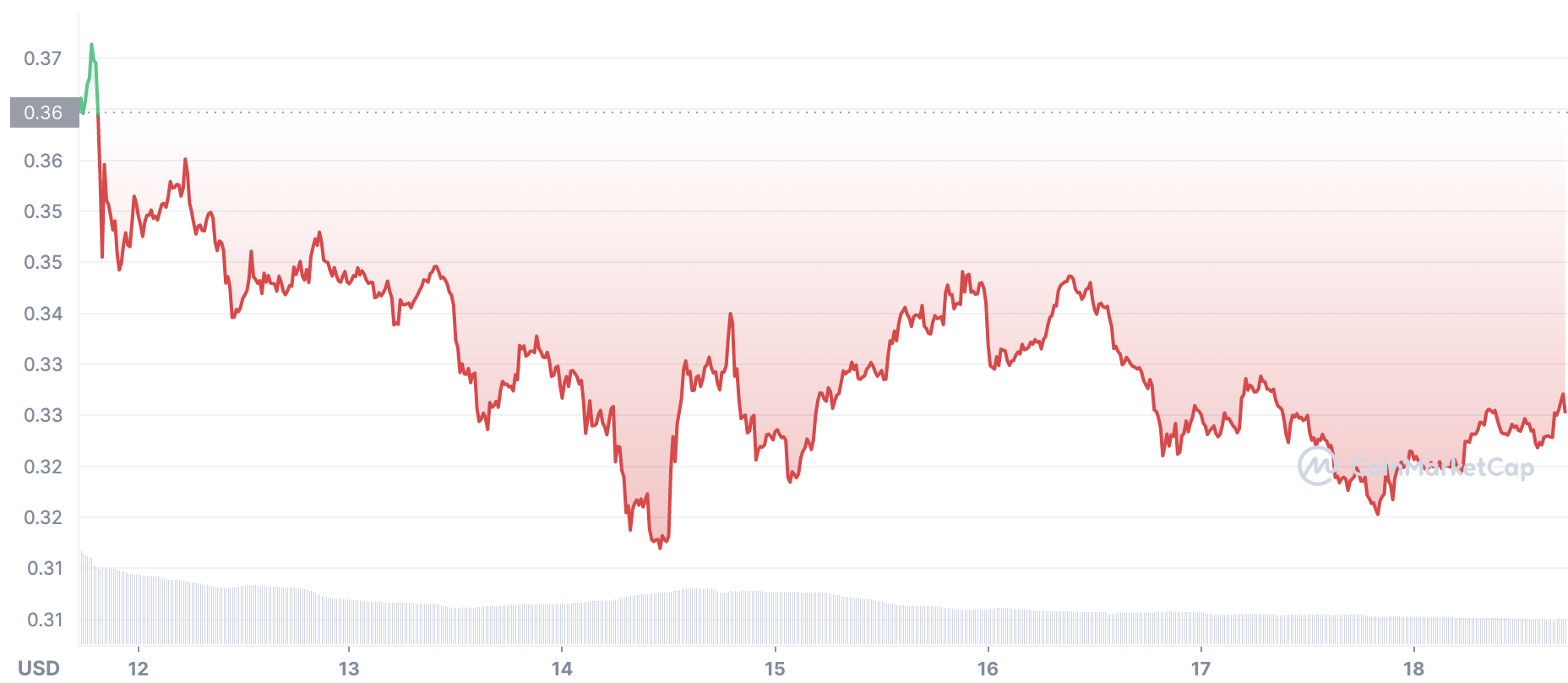 Last week, the asset plummeted to a low of $0.3159. It should be noted that Cardano is currently 89 percent below its all-time high of $3.10.
---