ADA Price Analysis: Breakout Rally in Cardano Eyes A 20% Jump!
With a bullsih conclusion to a medium consolidation phase near $0.27, the ADA price skyrockets with the market recovery. As bitcoin org bitcoin org Event OrganiserTechnologyPayment solution ...
With a bullsih conclusion to a medium consolidation phase near $0.27, the ADA price skyrockets with the market recovery. As  bitcoin org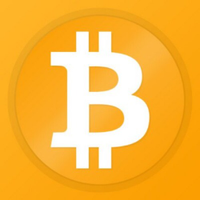 bitcoin org Event OrganiserTechnologyPayment solution crosses $35K and Ethereum above $2K, the altcoins are gaining momentum and teasing a bull run. 
The buyers control the Cardano price trend with the ongoing rally crossing the $0.35 mark. Moreover, the Cardano price predictions tease a price jump to $0.50 in 2023. 
With a bullish breakout of the consolidation range below $0.27, the ADA price trend continues to form higher high formations. Accounting for a price jump of 55% in the last 22 days, Cardano's price exceeds the 50D and 200D EMA. With the recent jump helping Cardano face a huge negative year-to-date return, the altcoin now shows a YTD performance of 52%.
Completing a rounding bottom pattern, the recent surge in the altcoins market launches the Cardano token price from the $0.35 mark. Marking a successful post-retest reversal of a rounding bottom breakout, the demand continues to grow. 
Currently, the ADA price trades at $0.3708 with an intraday gain of 0.49%, as the trend sustains above $0.35. Further, the rising trend in the intraday trading volume supports the high-speed bull run in Cardano.
Technical indicators:
MACD indicator: The ongoing uptrend in the MACD and signal lines continues with the rising bullish histograms. Therefore, the momentum indicator showcases the bullish momentum on the rise. 
EMA: The rising 50-day EMA comes closer to the 200-day EMA and increases the golden crossover possibility. 
Will ADA Price Reach $0.45?
With the bullish continuation pattern breakout, the ADA price chart shows a strong likelihood of a prolonged bullish trend. Moreover, the market conditions are getting stronger, teasing a new altcoin season to refresh the momentum. 
If the ADA price rises above the $0.40 mark, the rising trend can reach $0.45 after crossing $0.40. Conversely, a sharp reversal from $0.35 can retest the $0.325 mark.
Was this writing helpful?
No
Yes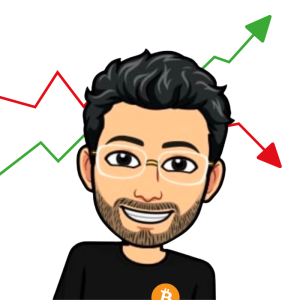 Sohrab is a passionate cryptocurrency news writer with over five years of experience covering the industry. He keeps a keen interest in blockchain technology and its potential to revolutionize finance. Whether he's trading or writing, Sohrab always keeps his finger on the pulse of the crypto world, using his expertise to deliver informative and engaging articles that educate and inspire. When he's not analyzing the markets, Sohrab indulges in his hobbies of graphic design, minimal design or listening to his favorite hip-hop tunes.