Cardano Founder Shares Latest Updates on His Ocean Expedition for Alien Technology
Charles Hoskinson shares thrilling updates on the ongoing ocean expedition about the search for alien technology, revealing the latest discoveries. Cardano founder Charles Hoskinson took to Twitter to share exciting updates on the ongoing ocean expedition in search of alien technology. He directed followers to a Medium blog post by Professor Avi Loeb, Director, Institute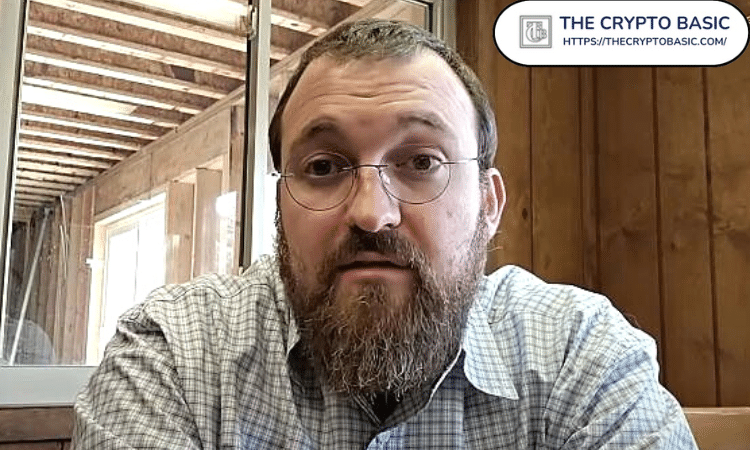 Charles Hoskinson shares thrilling updates on the ongoing ocean expedition about the search for alien technology, revealing the latest discoveries.
Cardano founder Charles Hoskinson took to Twitter to share exciting updates on the ongoing ocean expedition in search of alien technology. He directed followers to a Medium blog post by Professor Avi Loeb, Director, Institute for Theory & Computation, Harvard University.
The blog post detailed the latest discoveries during the expedition's sixth run.
Here's an update from the expedition https://t.co/79kgnEAwqT
and a live interview from the ship https://t.co/cPdIEjEFuH

Please share!

— Charles Hoskinson (@IOHK_Charles) June 18, 2023
Recall The Crypto Basic's report over the weekend about Hoskinson venturing into an extraordinary voyage, joining forces with esteemed scientists to explore and uncover possible extraterrestrial advancements.
The recent update in the blog post revealed that the expedition team spent 12 hours surveying the Pacific Ocean floor, focusing on the likely crash path of the interstellar meteor known as IM1.
Skilled team members, including Rob Millsap, Art Wright, Jeff Wynn, and Ryan Weed, showcased their expertise in navigating the ocean floor and characterizing harvested materials.
Loeb described a rock caught between lead weights on the sled, initially thought to be coral or a volcanic byproduct. The sled camera footage revealed a debris field filled with volcanic rocks, while microscopic examination of fragments hinted at their biological or geological origins.
The Sixth Run Discovery
One intriguing anomaly discovered during the sixth run was a collection of corroded iron pieces. Loeb quickly dried them and handed them over for compositional analysis. Using a gamma-ray spectrometer, the team aimed to determine whether the volcanic ash or corroded iron carried radioactive isotopes indicative of pre or post-1945 origin, potentially linked to the atomic bombings of Hiroshima and Nagasaki.
A microscope photo of composite particles. Source: Loeb's blog post.
As they prepared for the seventh run, a sudden challenge arose when the winch cable jumped the pulley, causing a shift on the heaving deck amidst an approaching thunderstorm. However, oceanographer Toby Adamson swiftly spliced the cable, displaying remarkable efficiency and reinforcing the exceptional skills of the expedition's team.
With each update, Charles Hoskinson and the dedicated team aboard the Silver Star continue to captivate the crypto and scientific communities, steadily unraveling the mysteries surrounding the potential existence of alien technology.
Follow Us on Twitter and Facebook.
Disclaimer: This content is informational and should not be considered financial advice. The views expressed in this article may include the author's personal opinions and do not reflect The Crypto Basic's opinion. Readers are encouraged to do thorough research before making any investment decisions. The Crypto Basic is not responsible for any financial losses.
-Advertisement-