Cardano Founder Reacts to XRP Victory: 'One Small Step for XRP Nation, One Giant Leap for Crypto'
Charles Hoskinson applauds the XRP victory, recognizing its implications on the broader crypto industry; Ripple CEO asserts the XRP case is settled. Charles Hoskinson, the CEO of Input Output Global (IOG) and founder of Cardano took to Twitter to applaud the recent victory achieved by XRP against the United States regulator. He hailed it as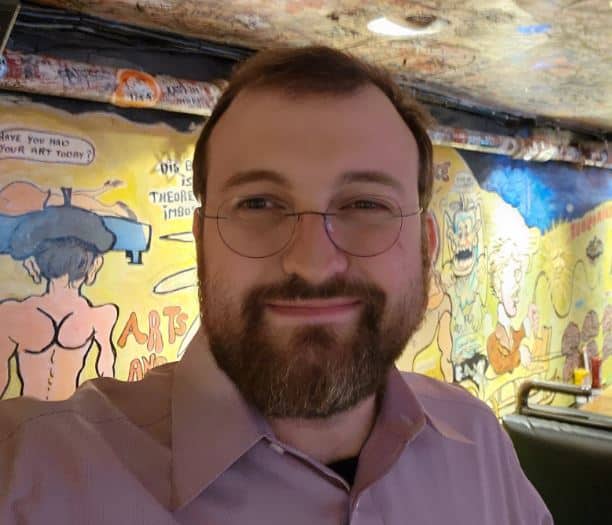 Charles Hoskinson applauds the XRP victory, recognizing its implications on the broader crypto industry; Ripple CEO asserts the XRP case is settled.
Charles Hoskinson, the CEO of Input Output Global (IOG) and founder of Cardano took to Twitter to applaud the recent victory achieved by XRP against the United States regulator. He hailed it as a small step for the XRP Nation but a giant leap for all cryptocurrencies.
Well done XRP. One Small step for XRP Nation, one Giant leap for Cryptocurrencies! pic.twitter.com/WmuIg8Ccc6

— Charles Hoskinson (@IOHK_Charles) July 13, 2023
XRP Guiding Precedent
Hoskinson's tweet also highlighted a key section of the court ruling that emphasized the distinction between XRP as a digital token and a contract, transaction, or scheme falling under the Howey requirements of an investment contract.
In the snapshot the Cardano founder shared, the court stressed the need to assess the totality of circumstances surrounding the different transactions and schemes involving the sale and distribution of XRP, referencing the Marine Bank versus Weaver case as a guiding precedent.
Ripple CEO Reaction
As The Crypto Basic reported, Brad Garlinghouse, the CEO of Ripple, stated that the court's recognition of XRP's status as a non-contractual, non-transactional, and non-scheme-based digital token solidified its position in law, making it a matter that is settled and not subject to further trial.
SEC Responds to XRP Victory
However, the Securities and Exchange Commission (SEC) has responded to the ruling, expressing its satisfaction with certain aspects of the decision. The SEC acknowledged that the court found that XRP tokens were offered and sold by Ripple as investment contracts, violating securities laws in specific circumstances. It is worth mentioning that the SEC referred to sales made to institutional investors, as The Crypto Basic captured.
Meanwhile, Stuart Alderoty, the Ripple Chief Legal Officer, has countered the SEC's response, describing it as pathetic and urging the agency to concede defeat.
The XRP victory has reverberated throughout the crypto community, with many recognizing its broader implications, with many US exchanges relisting XRP, pushing the digital asset's price to astronomical heights in the last 24 hours.
Follow Us on Twitter and Facebook.
Disclaimer: This content is informational and should not be considered financial advice. The views expressed in this article may include the author's personal opinions and do not reflect The Crypto Basic's opinion. Readers are encouraged to do thorough research before making any investment decisions. The Crypto Basic is not responsible for any financial losses.
-Advertisement-