Cardano Founder Debunks "Pathological Liar" Claims As New Evidence from Ethereum Days Emerges
Cardano founder Charles Hoskinson sought to clear the air after new evidence emerged about his past involvement with the Ethereum Foundation. Cardano's founder, Charles Hoskinson, has often been haunted by...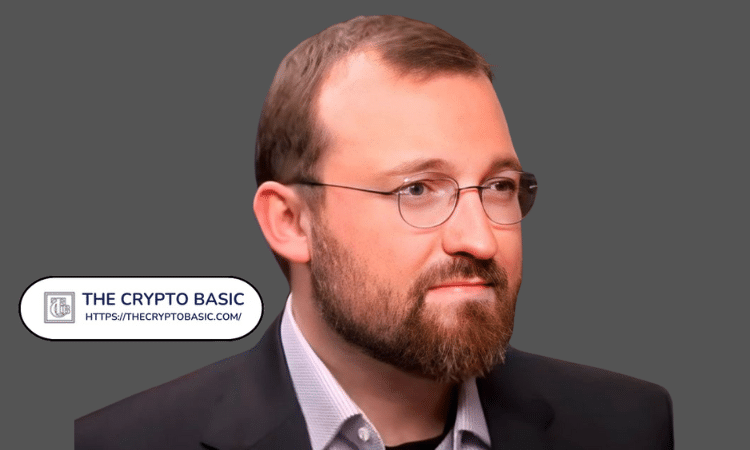 Cardano founder Charles Hoskinson sought to clear the air after new evidence emerged about his past involvement with the Ethereum Foundation.
Cardano's founder, Charles Hoskinson, has often been haunted by the experience he had in his early days in the blockchain ecosystem, especially while working on Ethereum.
In the latest development, the Cardano founder was compelled to speak in a 22-minute livestream in which he dispelled the rumors and provided clarity to listeners.
At the heart of the current matter was a video and documentation shared by Steven Nerayoff. Nerayoff was an early Ethereum advisor who had access to essential communication within the team. In the documentation being sold as an NFT, Nerayoff shared previously private information on a troubling period in Ethereum's history.
- Advertisement -
At the time, the Ethereum team wanted to restructure the project and called on Nerayoff for advice, leading to a lengthy call between the advisor and Ethereum's co-founder, Vitalik Buterin. With or without Vitalik's permission, Nerayoff recorded the call, which he now wants to monetize as an NFT. 
ETHEREUM RESCUE & RESTRUCTURE PLAN:
In late 2014 Ethereum was in trouble. Vitalik Buterin asked Steven Nerayoff to do a full diagnostic assessment and recommendations on how to save Ethereum and restructure it for long term success. Over the early months of 2015 Steven and… pic.twitter.com/o7H0dwMhiy

— Steven Nerayoff (@StevenNerayoff) November 16, 2023
Notably, Charles Hoskinson was among the major subjects of the call. A transcript of the call shows that Charles was mentioned 69 times, with Nerayoff speaking favorably of the entrepreneur's involvement with Ethereum.
New Evidence Clarifies Charles Hoskinson's Reputation with Ethereum
Steven Nerayoff's latest reveal suggests that Charles Hoskinson was a valuable member of the Ethereum Foundation. During the conversation with Vitalik Buterin, Nerayoff spoke highly favorably of Charles Hoskinson and urged the team to bring him back into the ranks, given his experience and strengths.
Reviewing this part of the conversation, Charles Hoskinson said in the recent livestream, "He [Nerayoff] was trying really hard to bring me back into the fold. At this juncture, I was already deep in the thick of things, starting Input Output [Cardano's engineering arm]."
According to Charles Hoskinson, Nerayoff's documentation and call with Vitalik dispel three main accusations that were leveled against him by naysayers. The allegations include that 'Charles is a pathological liar, never contributed to the crypto space, and constantly overstated his role in Ethereum's early development.'
The Cardano founder, alluding to recent reports by crypto journalist Laura Shin, added that half-baked stories have helped foster those lies. However, such lies hold no water compared to Nerayoff's independently released information.
Meanwhile, Hoskinson reiterated his long-term commitment to building out Cardano and his reputation in the crypto space. He noted that he has been in cryptocurrency for over 10 years and has had no "class action lawsuit, legal issues."
Additionally, the entrepreneur has sustained an impressive track record, having 'built a $12 billion dollar valued blockchain, collaborated on over 200 academic research papers, and written a lot of code.'
"You can disagree with the economic value of these things. [Yet] You can't disagree with the fact that I'm here and I've been building things," Charles Hoskinson added.
Notably, Cardano (ADA) has consistently ranked among the top ten cryptocurrencies by market capitalization in recent years. At the same time, the blockchain has seen increased DeFi TVL in the past few months, underlining its continued growth.
Follow Us on Twitter and Facebook.
Disclaimer: This content is informational and should not be considered financial advice. The views expressed in this article may include the author's personal opinions and do not reflect The Crypto Basic's opinion. Readers are encouraged to do thorough research before making any investment decisions. The Crypto Basic is not responsible for any financial losses.
-Advertisement-